Enjoy the long Easter weekend with friends, family and plenty of quality food.
From
hearty roasts
to lighter fish dishes, this selection of recipes will keep all your relatives happy.
Best Easter recipes
THE ONLY SLOW COOKED LAMB RECIPE YOU NEED
(above)
Go traditional with Easter lamb. This
slow cooked recipe
is super easy and tastes amazing.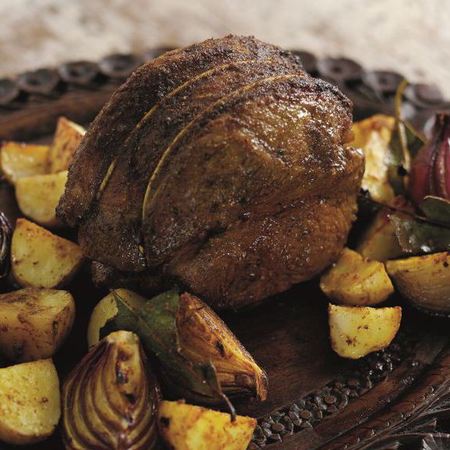 MARK SARGEANT'S MINI SPICED LAMB JOINT RECIPE
Who said roasts can't be romantic? This mini spiced joint recipe is perfect for two.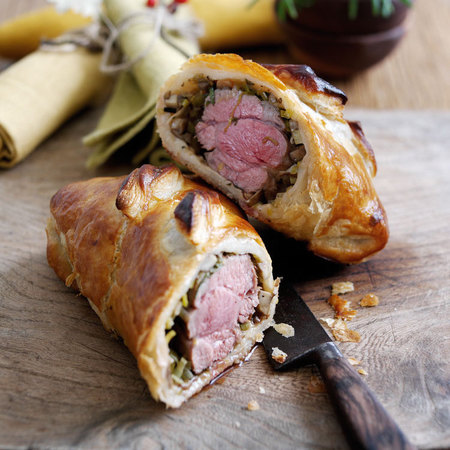 PERFECT LAMB WELLINGTON RECIPE
A twist on a traditional roast, go for an impressive lamb wellington instead.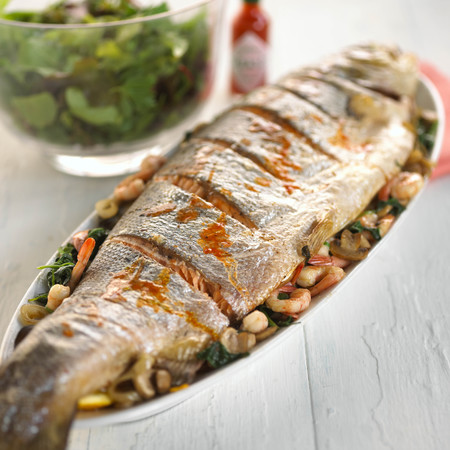 SPINACH & PRAWN STUFFED SALMON RECIPE
If you're serving fish, this stuffed salmon recipe is lovely.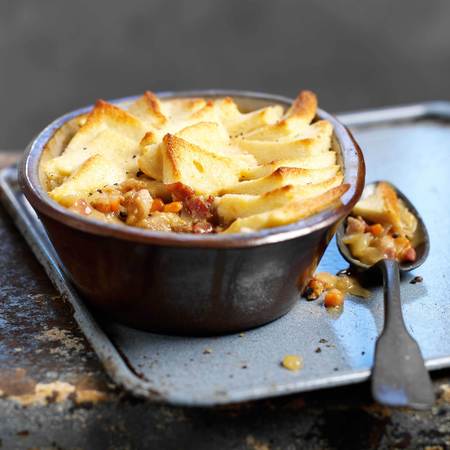 CRISPY RABBIT BAKE WITH ALE GRAVY RECIPE
Break with tradition and serve up this crispy rabbit bake with ale.
HOW TO VIDEO: SALMON EN CROUTE WTH LEMON & PARSLEY BUTTER RECIPE
A fool proof video to mastering the salmon en croute.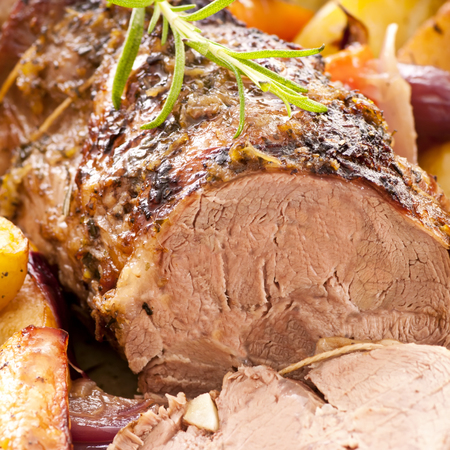 TRADITIONAL ROAST LAMB WITH GARLIC & MINT SAUCE RECIPE
Lamb and mint sauce - you can not go wrong.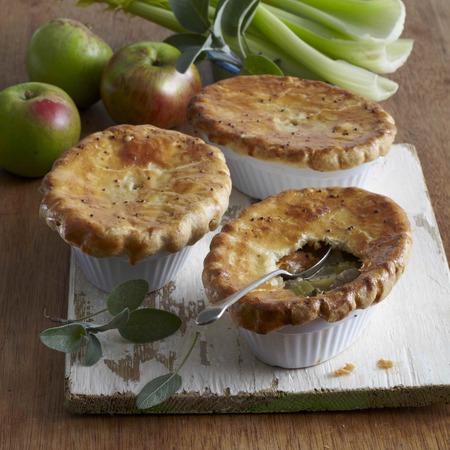 PORK, CIDER AND APPLE INDIVIDUAL PIES RECIPE
Not a lamb fan? Individual pork and cider pies will go down a treat.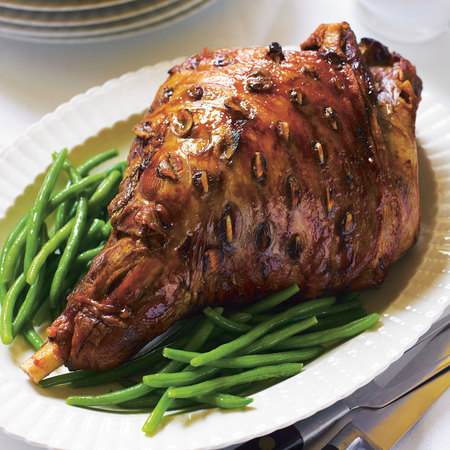 ROAST LEG OF LAMB WITH FRENCH BEANS RECIPE
Serve up your lamb with garlic and French beans.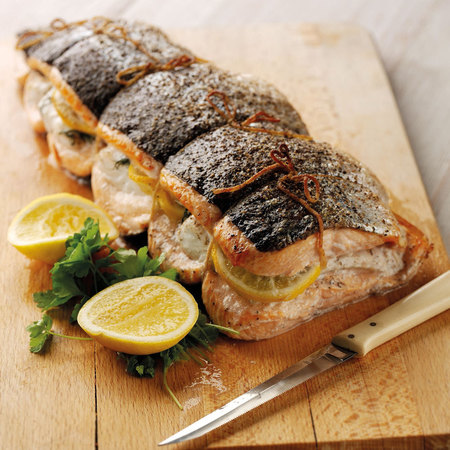 HOW TO VIDEO: SALMON FILLETS STUFFED WITH COD RECIPE
Bowl over the in-laws with this cod stuffed salmon recipe. Looks as good as it tastes.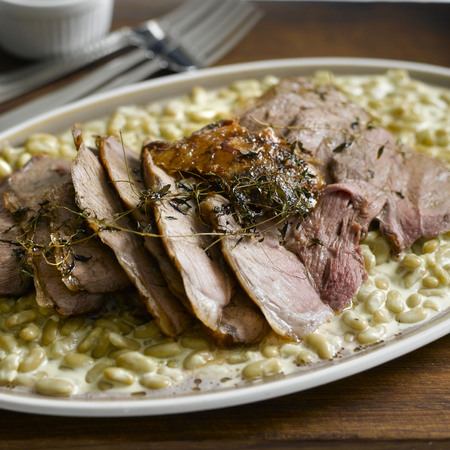 MARCO PIERRE WHITE'S LEG OF LAMB RECIPE
Marco Pierre White doesn't muck about when it comes to Easter.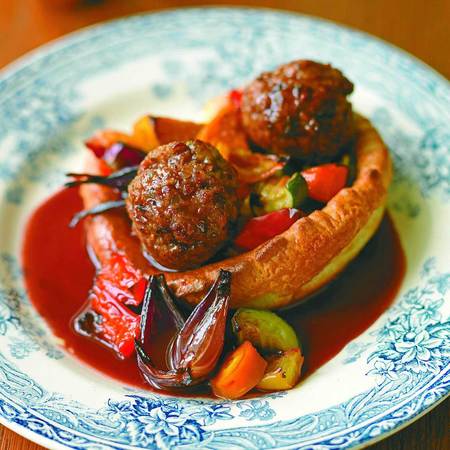 LAMB, ROSEMARY & GARLIC MEATBALLS IN A YORKSHIRE PUDDING RECIPE
Meatballs for Easter, are you mad? Tastes pretty darn good though.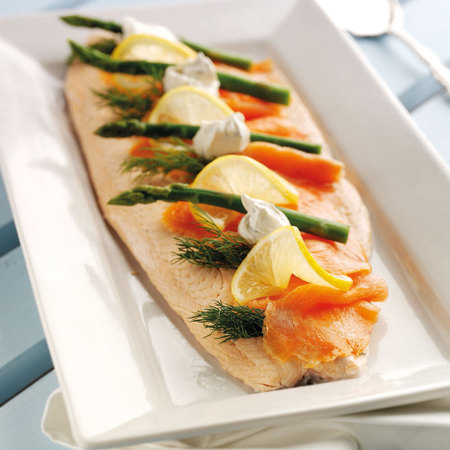 POACHED SALMON WITH LEMON, ASPARAGUS & DILL RECIPE
For a healthier alternative, go for this lightly poached fish dish and fresh veggies.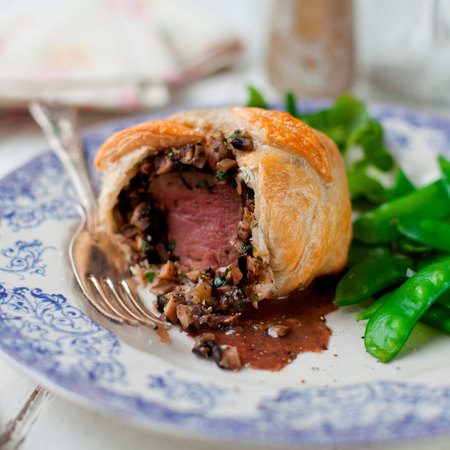 MINI BEEF WELLINGTONS RECIPE
Beef is always welcome at Easter. Especially when it is wrapped in pastry.
More fun recipe ideas...
3 COCKTAILS TO GET GOOD & DRUNK WITH THIS EASTER
RULE AT BAKING WITH EASTER CAKE RECIPES
MORE RECIPE IDEAS