Like many, we are fed up of these
dreamy food blogs
making us feel rubbish about our shoddy dinners.
Can't a person eat Smash and beans on an eve without being bombarded with images of a quinoa
rack of lamb
with crushed peas. Back off already.
Then we found the most depressing
food blog
possibly in the world and everything was better.
Dimly Lit Meals for One
is a Tumblr posting 'Heartbreaking tales of one man's home cooking gone wrong.'
It's exactly as it sounds - bad single meals made even worse by
crap photos
. Like this one...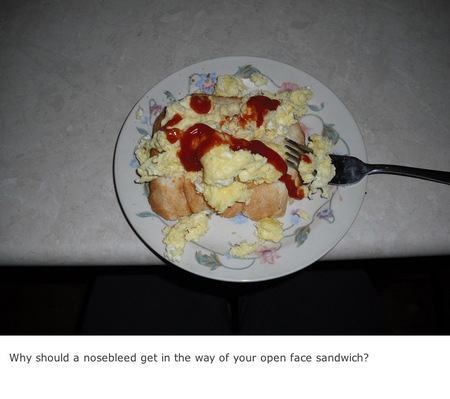 Love it. We're off to make savoury rice out of a packet. Take that
Instagram.
WE'RE ALL OBSESSED WITH WHAT ROBYN LAWLEY EATS
LIFE SKILLS: HOW TO START A BLOG
MORE FOOD NEWS