Celebs are flocking in droves to newly opened Chiltern Firehouse restaurant in
Marylebone, London
. In fact unless your face fits, us normal folks can't even make a reservation.
WTF is the Chiltern Firehouse anyway?
An old firehouse (duh) converted into a
hip and happening bar,
restaurant and hotel, owned by André Balazs (famous for LA's Chateau Marmont - this being his first venue in the UK).
According to a
Guardian journalist
who managed to sneak in with a famous friend, you can expect to eat delicious food with light, inventive touches. Crab doughnuts anyone?
But as their review candidly points out, "Nobody's here for the food. Colonel Sanders could be doing the catering and still they'd come."
Everyone is here to be a celeb darling, sitting in good, famous company.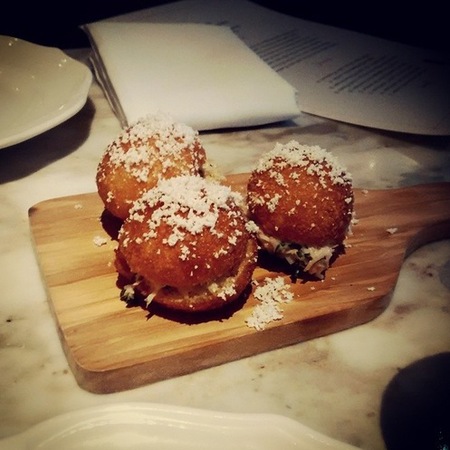 Who goes there?
Who do you want to see?
Why only in the past two weeks,
Orlando Bloom and Hugh Jackman
went for a bros night out there, Lindsay Lohan, Kate Beckinsale, Katherine Jenkinson, Ronan Keating,
Poppy Delevingne
, Ellie Goulding, Princess Beatrice, Stephen Fry, David Gandy, Laura Bailey, Rita Ora, Adele all went for dinner and
Kiefer Sutherland
Jack Bauer fell out of there after a few too many.
They may be celebs, but they'll still throw up in the street like the rest of us after a few too many Camparis (that didn't happen - we're speculating).
In the past
Bradley Cooper
, Bill Clinton and
Keira Knightley
have also partied there. Oh, and David Cameron came.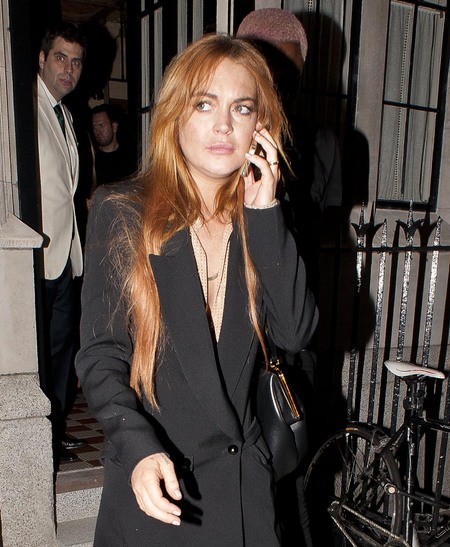 Can us mere mortals get a table?
You have to be kidding.
There is a strict 'only famous folks' rule in force until September. So you'll just have to push your face up to the glass like the rest of us to get a glimpse of Hugh Jackman eating spaghetti.
Well, at least until September when everyone finds somewhere new.
Thoughts? Tweet us
@handbagcom
LONDON RESTAURANTS YOU CAN GET IN TO
WHAT TO WEAR ON A DATE WITH DAVID BECKHAM
MORE GOING OUT NEWS