Anyone who's ever found bits of cork floating in their
white wine
will appreciate the need for a brilliant
wine bottle
stopper.
These options will keep your booze fresh and prevent spills, so you can save all that lovely
vino
for a really bad day...
Try a combination lock bottle stop to beat thieving house mates
If you've just opened a bottle of vintage red and you want to save it for yourself, this cheeky bottle topper is the business. £15,
Firebox.com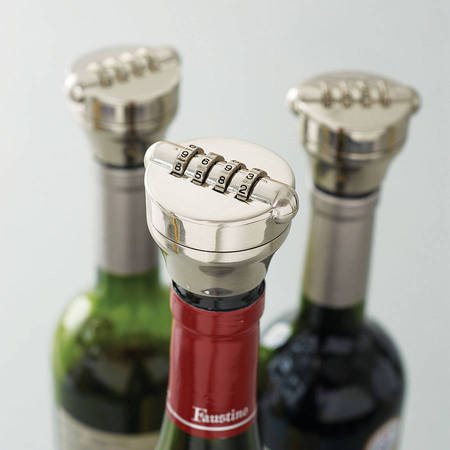 The Vino2Go portable wine glass for drinking on the move
You know that feeling when you're rushing out the house to get a cab and you just haven't finished your
wine
? Well, now you can take your glass with you. Brilliant stuff. £14.99,
Firebox.com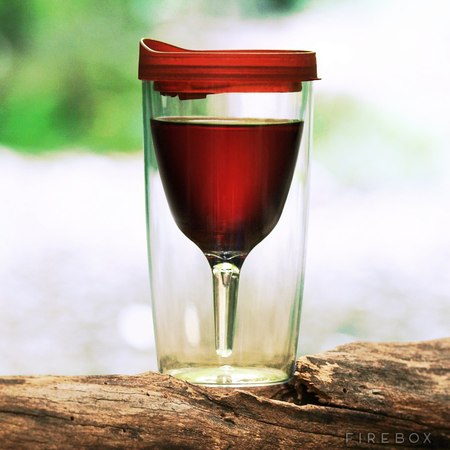 Le Creuset wine pourer, aerator and stopper for fresher vino
This clever little stopper gives wine the chance to breathe, while also acting as a leak-proof pourer and stopper. £17,
JohnLewis.com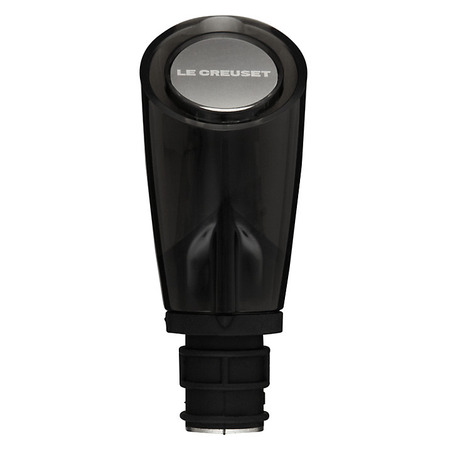 The Corkcicle frozen wine stopper will keep your white wine chilled
Forget about dripping ice buckets and ram this stalactite-inspired icicle stopper into your white wine. It's designed to keep your tipple at the perfect temperature. £19.99,
Firebox.com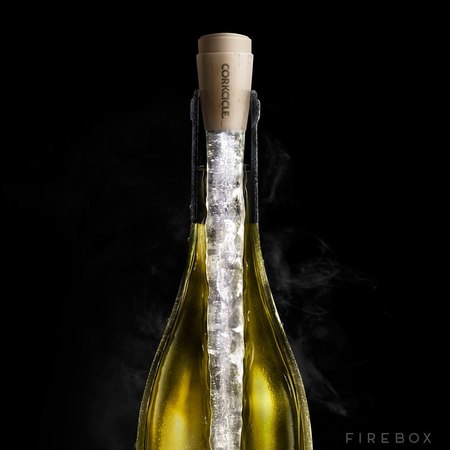 A Kickstarter campaign promises wine condoms of the future
Yep, wine condoms are the brainchild of American mum-and-son team Mitchell Strahan and Laura Bartlett. They look exactly like teeny tiny black
condoms
that roll over the top of a bottle for easy
fridge
storage. Creepy, but incredibly clever. Help them raise big bucks
here
.
Are you laughing at the idea of leftover wine? Tweet us
@handbagcom
AH! A GLOBAL WINE SHORTAGE IS COMING
FIFTY SHADES OF GREY WINE HAS HAPPENED
MORE FOODIE NEWS