Celebrate
Chinese New Year
and the Year of the Horse with a feast of tasty Chinese delicacies.
Click on the pictures for the full step-by-step recipes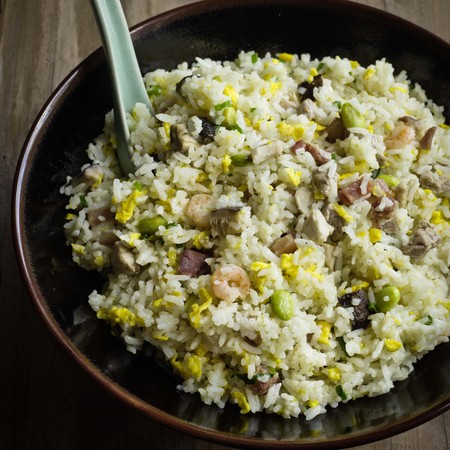 YANGZHOU FRIED RICE WITH PORK
This fragrant mix of rice, diced meat, seafood and vegetables is head and shoulders above the local greasy takeaway.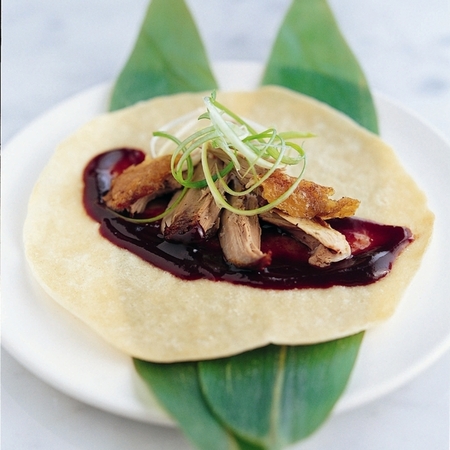 CRISPY AROMATIC DUCK
Who said you can't make crispy duck pancakes with hoisin sauce at home? This recipe from expert chef
Ken Hom
also guides you through making a meaty spice rub. Nice.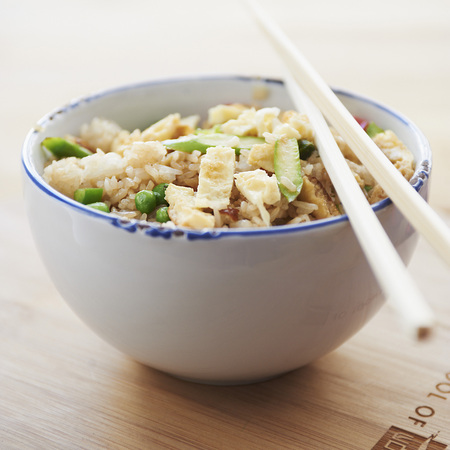 CLASSIC EGG FRIED RICE
Master the basics with this easy guide to making perfect egg fried rice.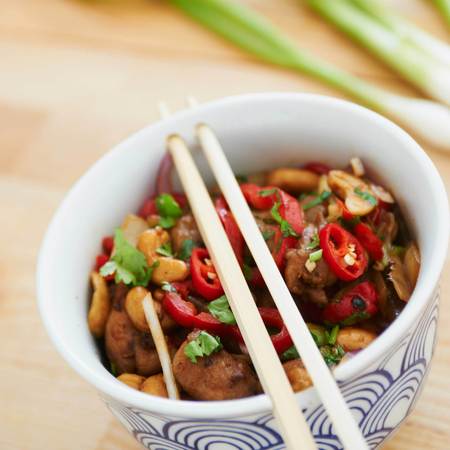 KEN HOM'S STIR FRIED SICHUAN CHICKEN RECIPE
Garlic, cashews, spring onions and Chinese five spice make this one of the tastiest (and easiest) stir fry recipes we know.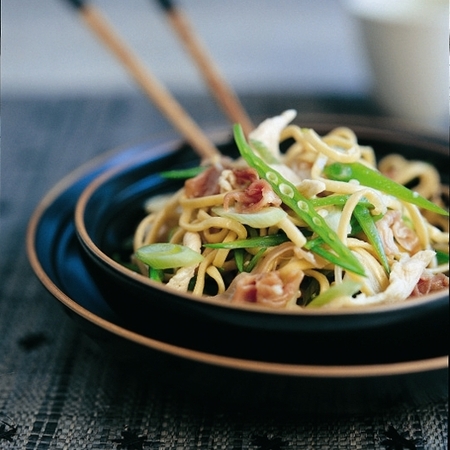 CHICKEN CHOW MEIN WITH HAM, GARLIC AND SPRING ONIONS
This takeaway favourite is packed full of fresh flavours and traditional ingredients like Shaoxing rice wine.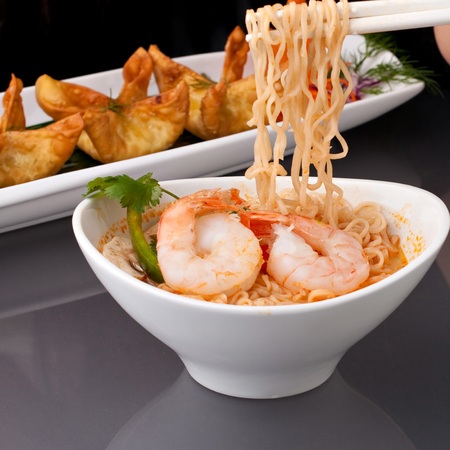 BLACK TIGER PRAWNS ON SZECHUAN NOODLES
This recipe is quick, easy and guaranteed to make your Chinese New Year feast go down a storm.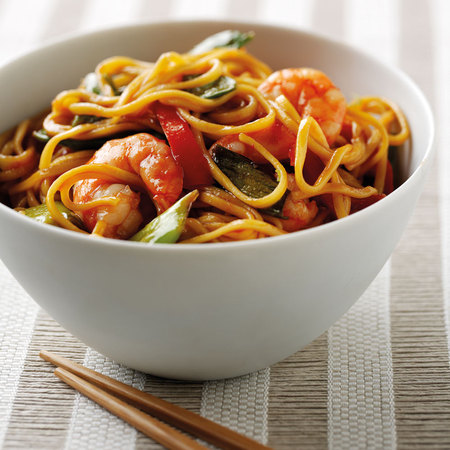 PRAWN AND NOODLE STIR FRY WITH SWEET CHILLI SAUCE
Give your body a boost with this 15-minute meal that uses heart-healthy rapeseed oil.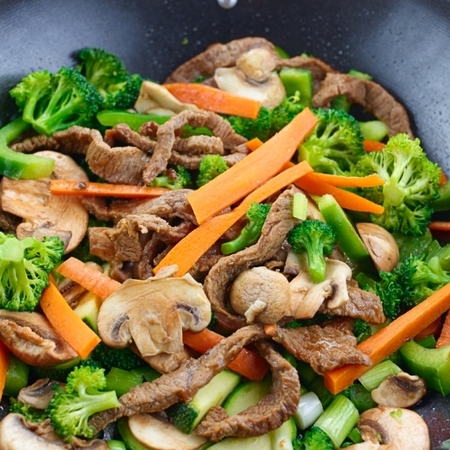 HEALTHY BEEF AND BROCCOLI STIR FRY
Packed with vegetables and protein, this stir fry is quick and cheap to rustle up on a week night.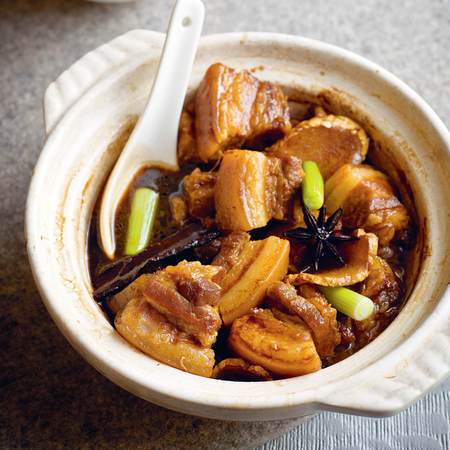 RED-BRAISED PORK RECIPE WITH GINGER & SPRING ONIONS
This tasty meaty stew is perfect with rice, noodles or leafy green veggies.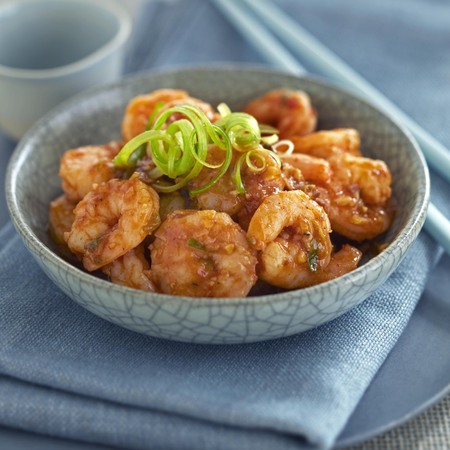 SICHUAN PRAWNS WITH CHILLI, GARLIC & GINGER
Prawns, chilli sauce, garlic, ginger...what's not to love?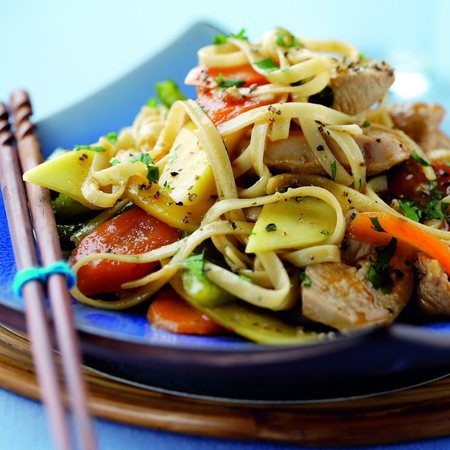 APHRODISIAC-RICH CHICKEN AND MANGO STIR FRY
This recipe contains three of the most effective sex drive boosters, plus it tastes nice. It's pretty much win-win.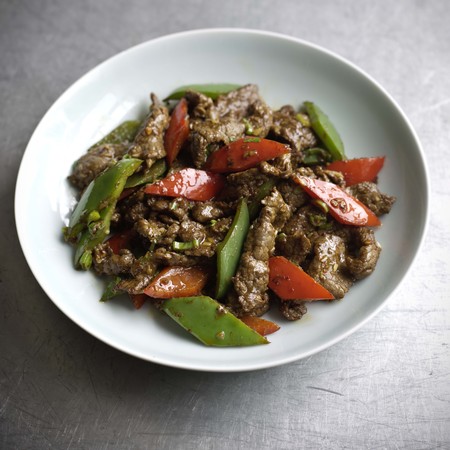 STIR FRIED BEEF WITH CUMIN RECIPE
This tasty stir-fried beef recipe is fragrant and spicy - perfect with rice.
What are you doing for Chinese New Year? Tweet us
@handbagcom
AVOID THE TAKEAWAY WITH THIS EGG FRIED RICE RECIPE
HOW TO HOST THE PERFECT CHINESE NEW YEAR BANQUET
MORE RECIPE IDEAS