If you really want to impress your date this
Valentine's Day
, go for the whole shebang and start the evening off with
cocktails
and canapés. These easy to make (and totally delicious)
recipes
should do the trick...
Click on the pictures for the step-by-step instructions.
Starters and canapés recipe ideas for Valentine's Day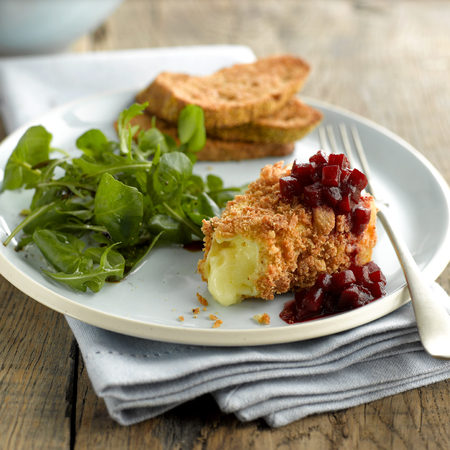 VEGETARIAN FRIED BRIE WITH BEETROOT RELISH RECIPE
Everyone loves cheese and everyone loves deep fried food. Combine them together and you're on to a winner.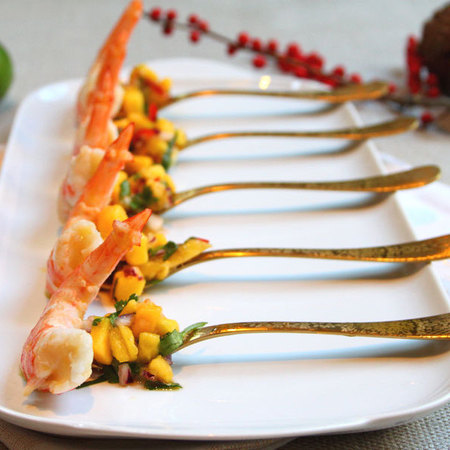 KING PRAWN CANAPÉS WITH MANGO AND CHILLI RECIPE
Pile all the ingredients onto a fork so your lucky man can stuff the whole lot in his gob. He'll be on cloud nine.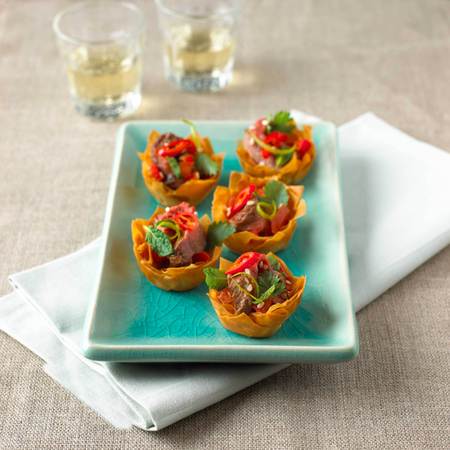 FILO TARTLETS WITH ASIAN BEEF SALAD RECIPE
These little mouthfuls pack a punch with lime, chilli, mint and sesame seeds.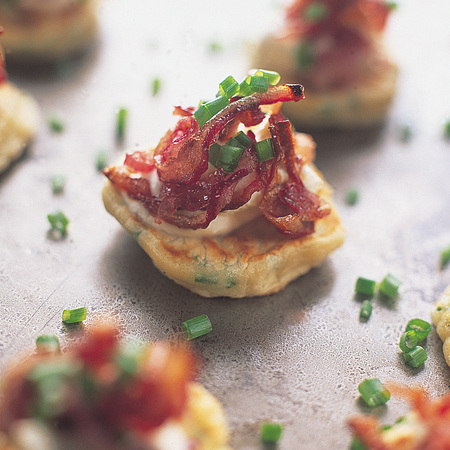 CHIVE PANCAKES WITH CRÈME FRAÎCHE CANAPÉS RECIPE
Stack mini
pancakes
with a tempting mix of onions, chives and crème fraîche if you really want to impress your dinner guest.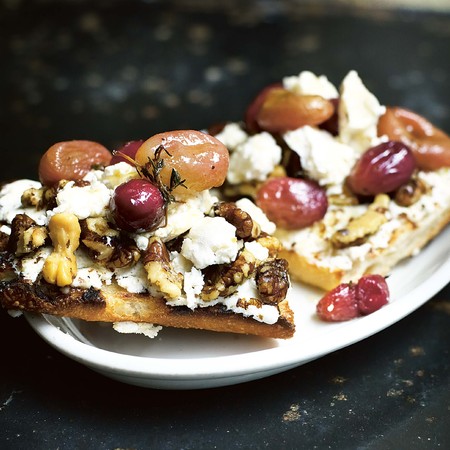 GOATS CHEESE, GRAPE AND WALNUT BRUSCHETTE RECIPE
Keep things simple with flavoursome ingredients loaded on warm bruschetta.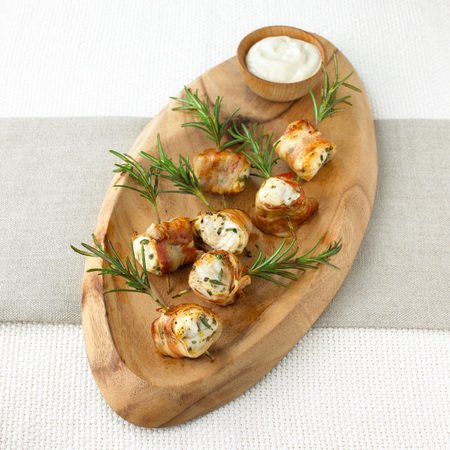 MONKFISH, PANCETTA, AND ROSEMARY SPIEDINI WITH LEMON AIOLI RECIPE
Pop these tasty fish parcels on the table and watch the compliments roll in.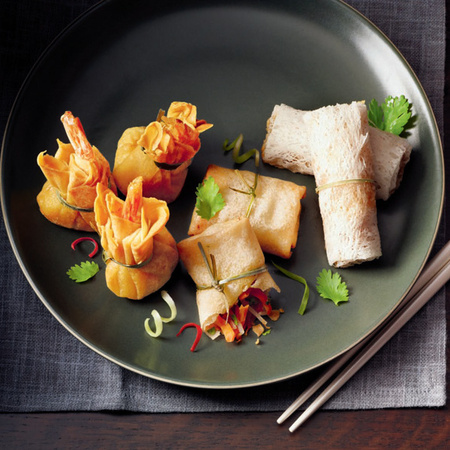 PRAWN WONTON PARCELS RECIPE
These lovely little treats aren't as tricky to make as you might think...but you don't have to tell him that.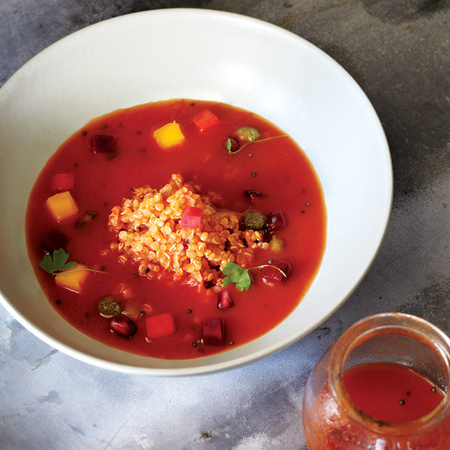 CHILLED GREEN MANGO AND TOMATO SOUP RECIPE
A little shot of this sweet and spicy soup is a great way to wake up your palate.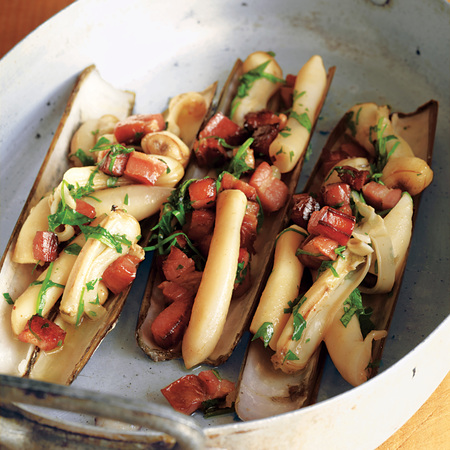 RAZOR CLAMS WITH WILD BOAR BACON & GARLIC RECIPE
Bacon, garlic, shellfish, wine, butter...that's all our favourite things on one plate.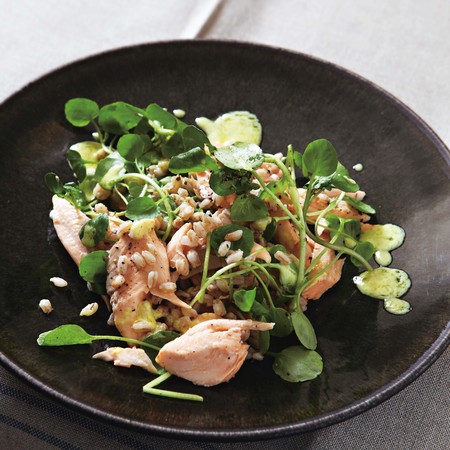 TROUT, WATERCRESS AND SPELT SALAD RECIPE
Start your romantic meal off with this tasty salad recipe that's full of
superfood ingredients
.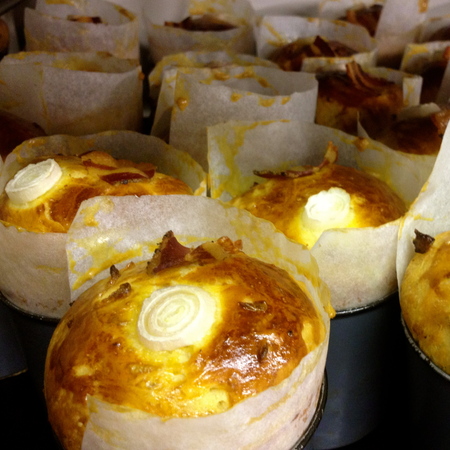 TOM AIKENS ONION & BACON BRIOCHE RECIPE
Slap some butter on this delicious onion and bacon bread or smoother it in pâté for a delicious starter.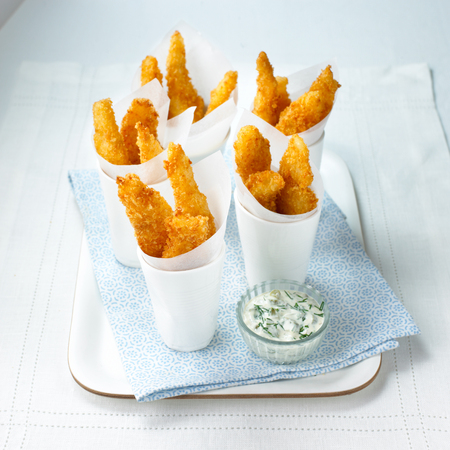 CLASSIC FISH GOUJONS RECIPE
If he's more of a beer and burger kinda' guy he'll probably love these classic nibbles.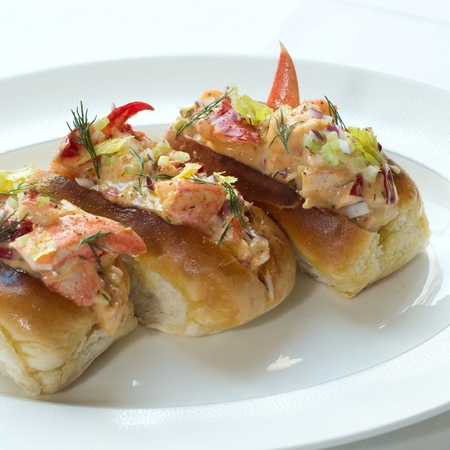 POSH LOBSTER IN NOT-SO-POSH HOT DOG BUNS RECIPE
Shake things up with a lobster and bread combo. Don't ask us why, but it just works.
Tempting cocktail recipes for Valentine's Day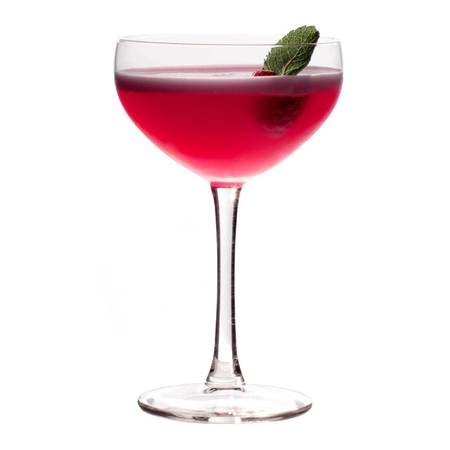 VALENTINE'S DAY GIN COCKTAIL RECIPES
Everyone knows gin is the most romantic spirit, right? Pretend these cocktail recipes are sinful love potions at your disposal.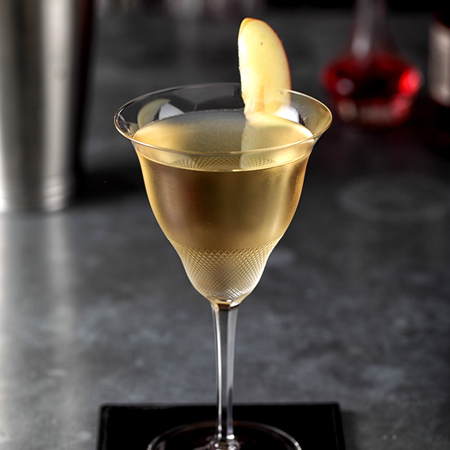 THE ANGEL FACE COCKTAIL RECIPE YOU SHOULD KNOW ABOUT
Simon Difford, internationally renowned drinks expert and editor-in-chief of
diffordsguide.com
, the discerning drinkers website, shares this top cocktail recipe to get you in the mood for romance.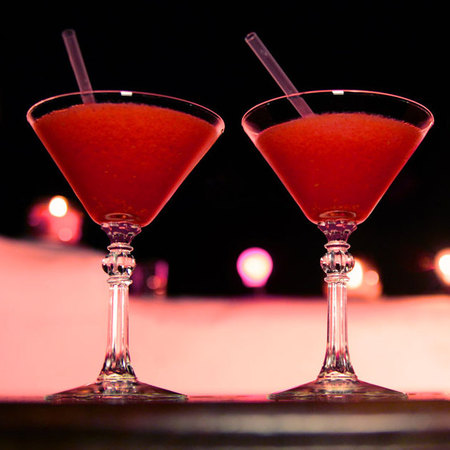 RED BERRY DAIQUIRI RECIPE
Combine rum with some frozen berries to create this deliciously simple tipple.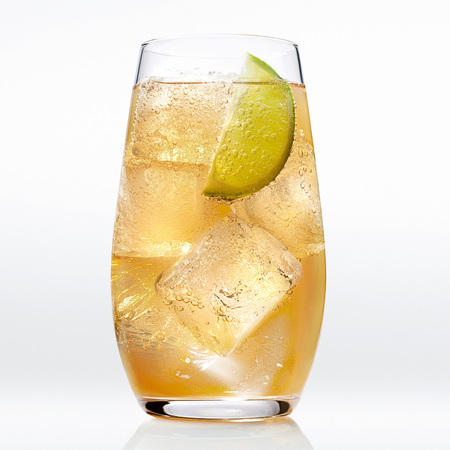 GRAND MARNIER CHAMPAGNE GINGER COCKTAIL RECIPE
Loosen him up with booze and spike his blood pressure with warming ginger...but not in a creepy way. Obvs.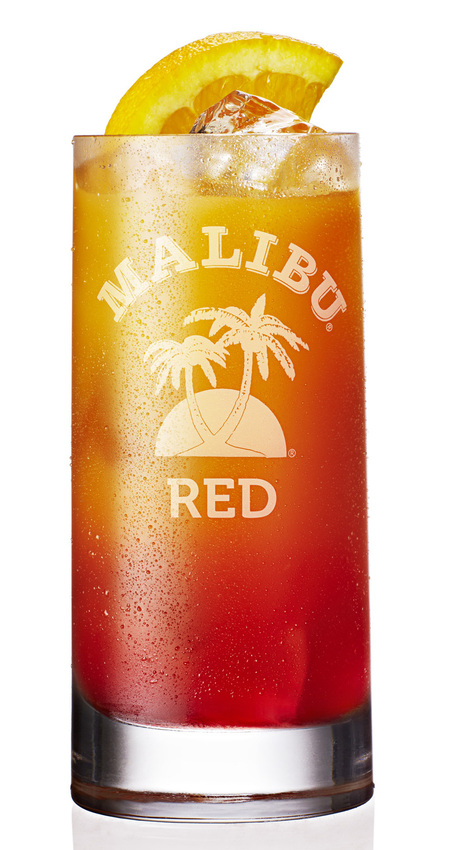 MALIBU RED SUNSET COCKTAIL RECIPE
Pretend you're on a tropical island together with this sunshine cocktail recipe.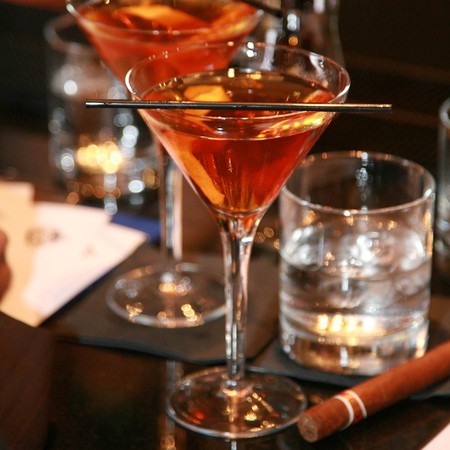 'EL PRESIDENTE' RUM COCKTAIL RECIPE
This super strong run cocktail contains bitter orange that will definitely wake up your senses.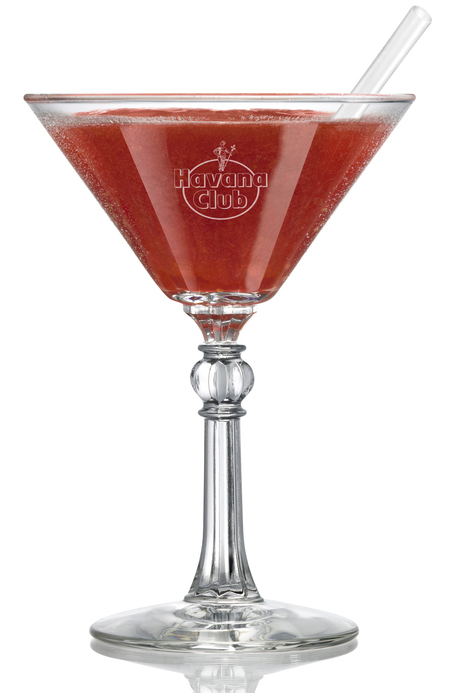 CLASSIC FROZEN RASPBERRY DAIQUIRI RECIPE
Will you be giving any of these recipes a try? Tweet us
@handbagcom
ROMANTIC DINNER RECIPES FOR VALENTINE'S DAY
VALENTINE'S DAY PUDDING RECIPES WE'D MARRY
MORE RECIPE IDEAS