Spice up your
salad recipe
repertoire with some of these tasty ideas...
HUGH FEARNLEY-WHITTINGSTALL'S TROUT, WATERCRESS AND SPELT SALAD (above)
With Omega-3 packed trout and
superfood
watercress this filling salad is right at the top of our wish list.
OTTOLENGHI RECIPE: ARTICHOKE & PEARLED SPELT SALAD
Swap your daily pasta salad for a spelt version instead. It's far more nutritious and an excellent source of manganese, protein, copper, and zinc.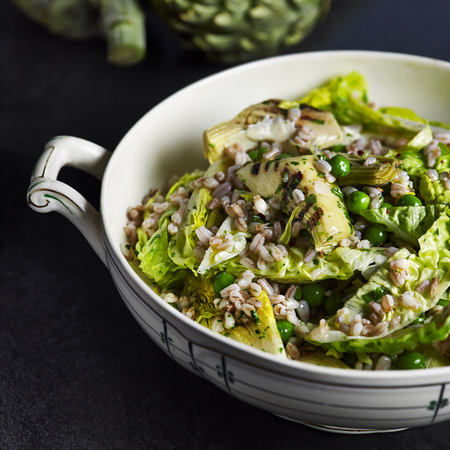 THAI BEEF SALAD
With thinly sliced tender meat and veggies, this is an easy way to get some spicy Asian treats into your diet.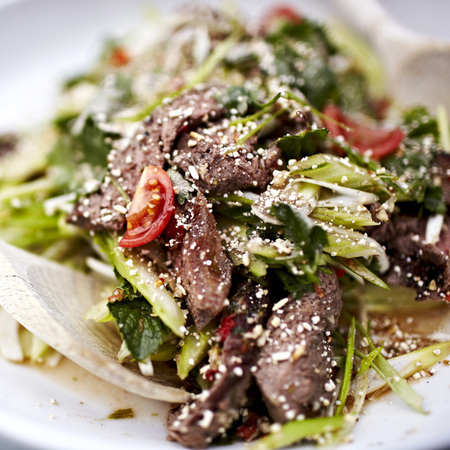 POMELO SALAD WITH CHILLI, PRAWNS AND PEANUTS
This is the perfect combination of sweet and spicy. We're in love.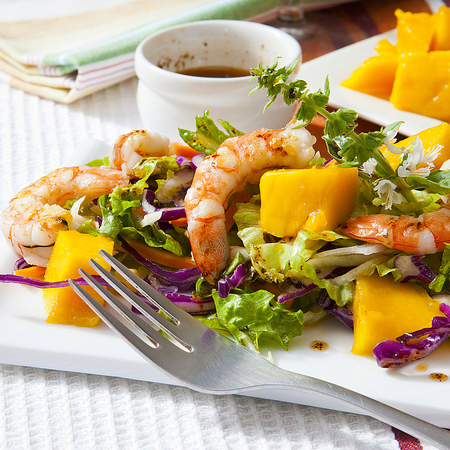 QUINOA, LIME-MARINATED COURGETTE AND MINT
Gwyneth Paltrow
will love you for this fuller for longer quinoa salad with fresh and vibrant mint. Yum.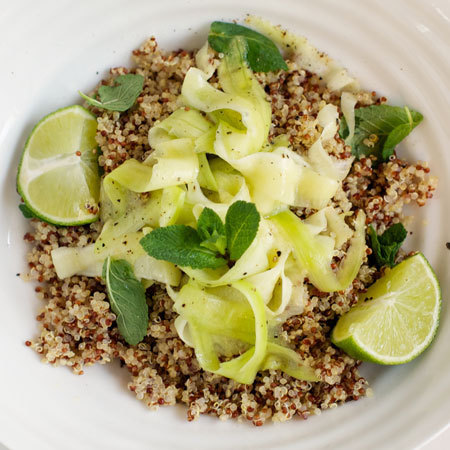 MARK SARGEANT'S ORANGE & POMEGRANATE SALAD
Who says salads have to include
lettuce
? This fruity number makes a great
brunch
.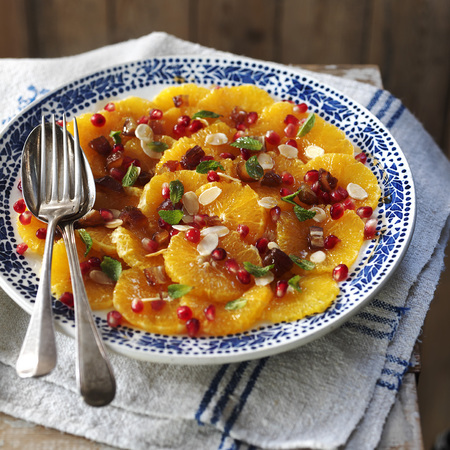 ROASTED SPICY SQUASH LEAFY SALAD
With paprika, chilli flakes and pumpkin seeds, this salad is full to the brim with vitamins, minerals and fuller for longer ingredients.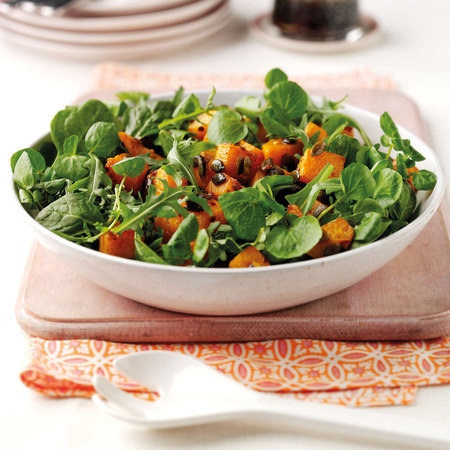 WHEAT, GLUTEN & DAIRY FREE SPICY FALAFELS WITH ORANGE SALAD
Don't knock it until you try it. This summery dish will help you fight away the cold weather in style.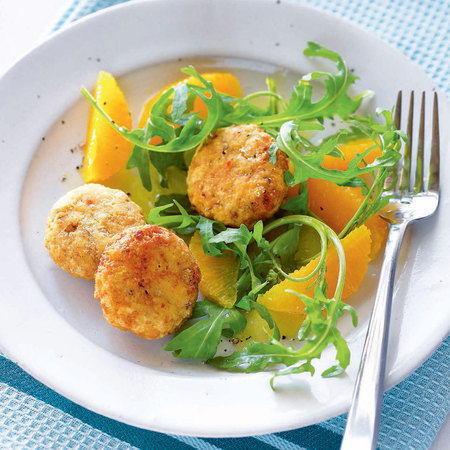 LEMON CHICKEN SALAD WITH CHIVES & MINT
Try this lemon chicken recipe if you want to take your
lunchbox
from drab to fab...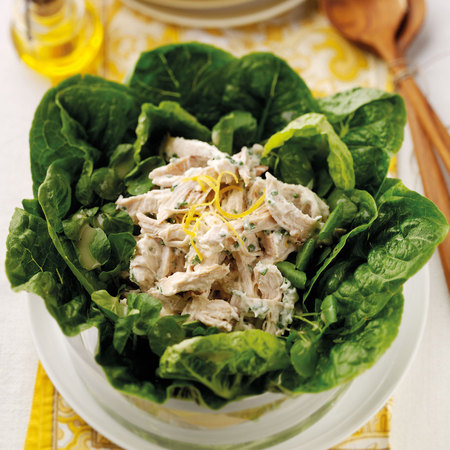 DUCK AND SESAME SEED SALAD
Lean, tender duck meat with a light sesame dressing is seriously tasty but surprisingly low in fat.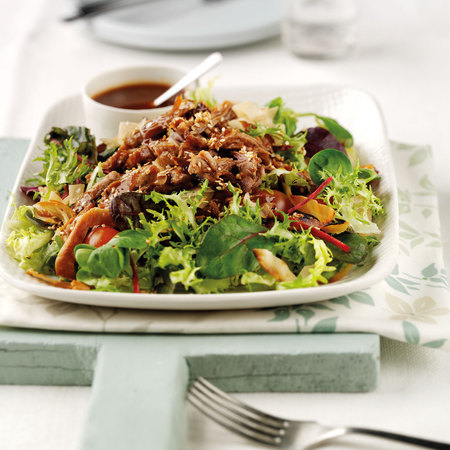 WARM BRITISH ASPARAGUS & LENTIL SALAD WITH POACHED EGGS
This protein-rich salad makes an excellent mid-week supper.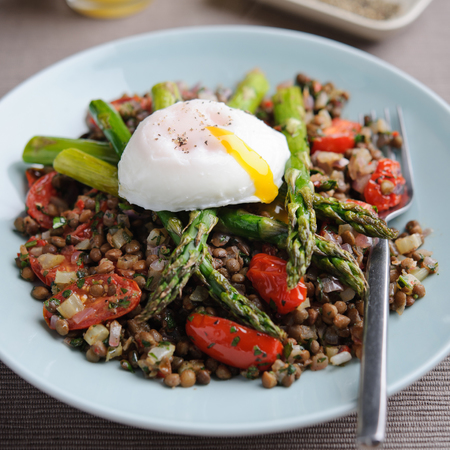 Tweet us your favourite salad recipes
@handbagcom
.
EASY WAYS TO PIMP YOUR HEALTHY SALAD
HEALTH BOOSTING SUPERFOOD RECIPES
MORE RECIPE IDEAS