You don't have to be a vegetarian to enjoy
meat-free meals.
If you can't bear to eat a meal that doesn't contain mince or isn't topped with a fine sprinkling of steak, try giving these veggie meals on for size. There's not a soya bean in sight - promise.
Click on the recipe below for the step by step guide...
Best vegetarian recipes
BIG PHAT VEGGIE BREAKFAST PIE RECIPE
(above)
Forgo the processed sausages and bacon, opting instead for this hearty veggie pie.
A great hangover cure.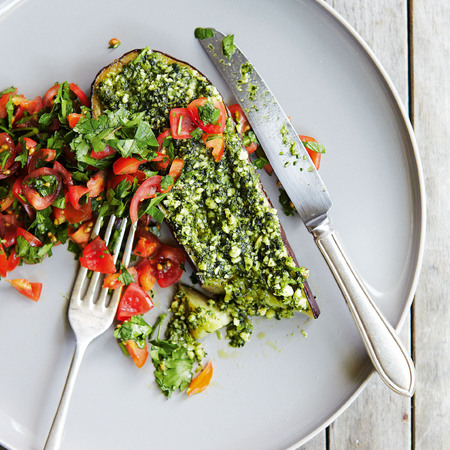 AUBERGINE WITH CASHEW PESTO RECIPE
With fans including Victoria Beckham, this recipe is taken from the
Honestly Healthy cookbook.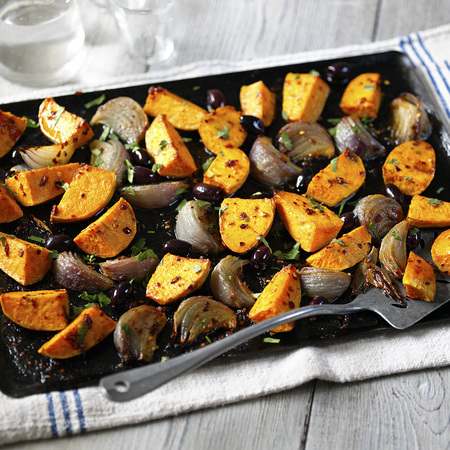 HONEY-ROASTED PINK ONIONS WITH SWEET POTATO RECIPE
These roasted veggies make a delicious side dish, or add to a big salad for a
healthy lunch.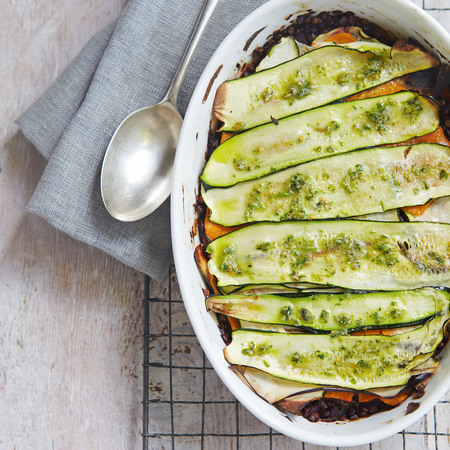 HONESTLY HEALTHY RECIPE: LAYERED VEGETABLE BAKE RECIPE
Step away
from that lasagne
or cottage pie - this layered veggie bake has all the comfort food factor without any unhealthy extras.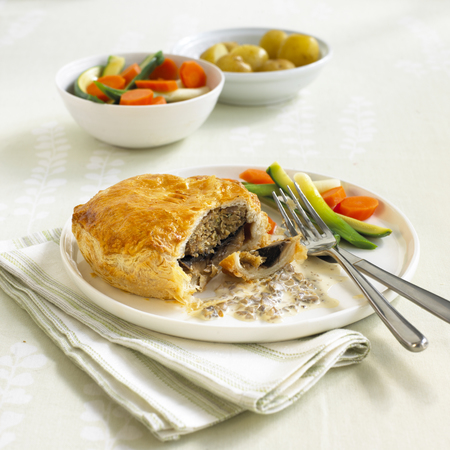 STUFFED PORTOBELLO MUSHROOM EN CROÛTE RECIPE
An impressive
vegetarian main course
, this mushroom en croute is a real show stopper.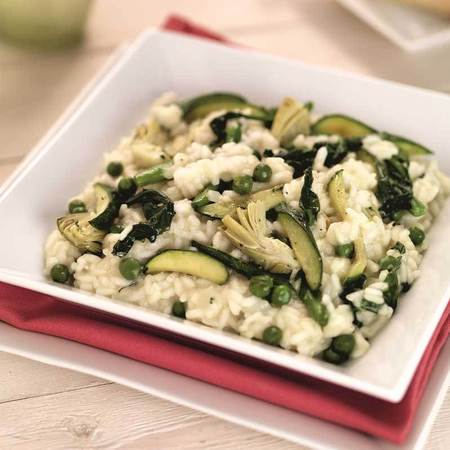 RISOTTO VERDE RECIPE
A classic veggie risotto just like mama used to make.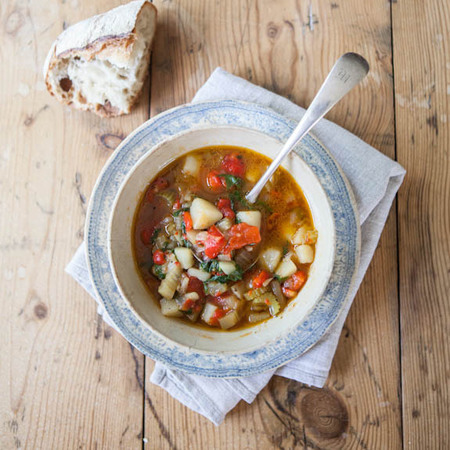 ITALIAN ROASTED PEPPER & POTATO SOUP RECIPE
A delicious vegetarian soup that makes for a
tasty weekend lunch
when served with great big hunks of warm bread.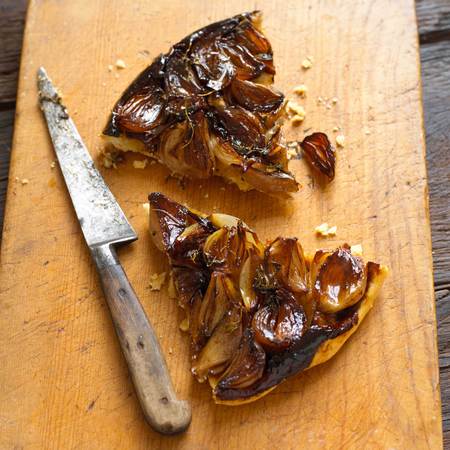 CARAMELISED SHALLOT TART RECIPE
Who doesn't love caramelised onions? Exactly.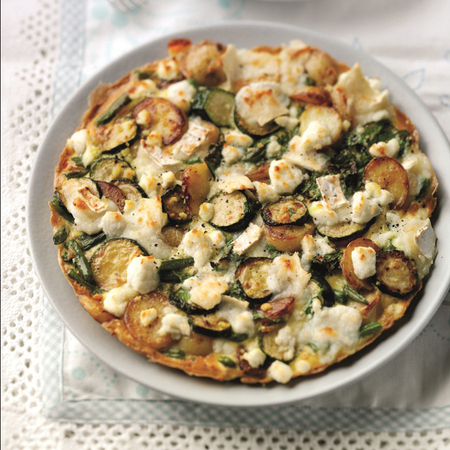 MARK SARGEANT'S COURGETTE & GOATS CHEESE FRITTATA RECIPE
Celebrity chef Mark Sargeant shares his recipe for this delicious frittata -
the perfect brunch for a crowd.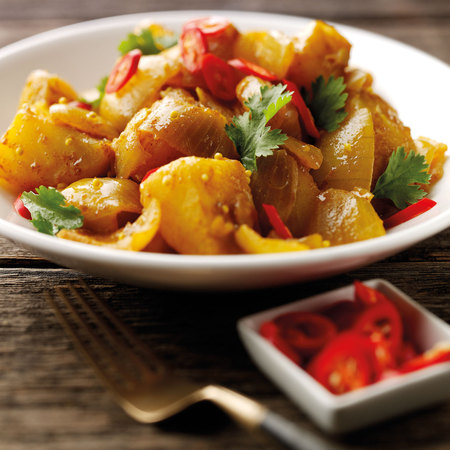 VEGGIE ONION & POTATO CURRY RECIPE
Curry night
just went meat free with this spicy onion and potato curry.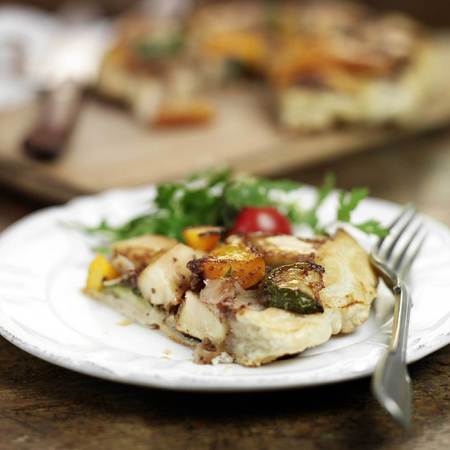 ROASTED VEGETABLE TARTE TATIN RECIPE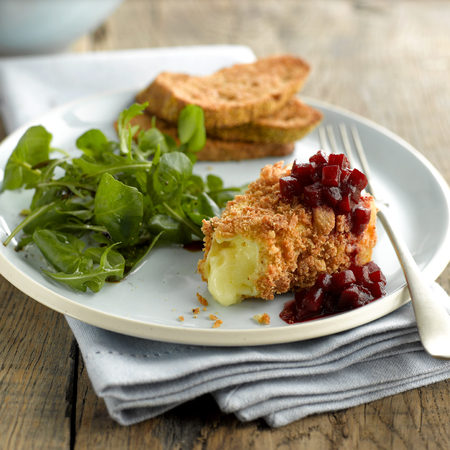 VEGETARIAN FRIED BRIE WITH BEETROOT RELISH RECIPE
An ideal starter for
cheese lovers
and vegetarians alike.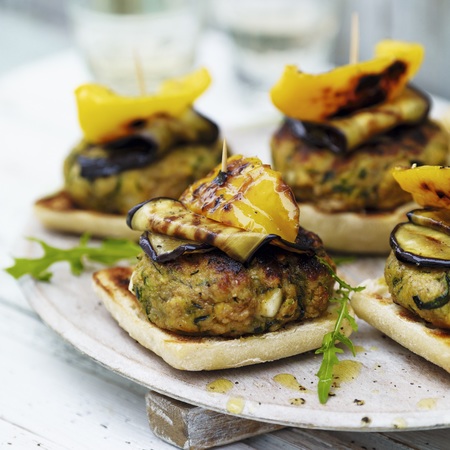 VEGETARIAN HALLOUMI AND COURGETTE BURGERS RECIPE
A great alternative
for a summer BBQ
or just a mid-week supper, these tasty courgette burgers are topped off with lots of squeaky cheese.
MUSHROOM AND SPINACH PANCAKES RECIPE
Don't leave your
pancake feasting to Pancake Day
- enjoy them any night of the week with this delicious mushroom and spinach crepes recipe.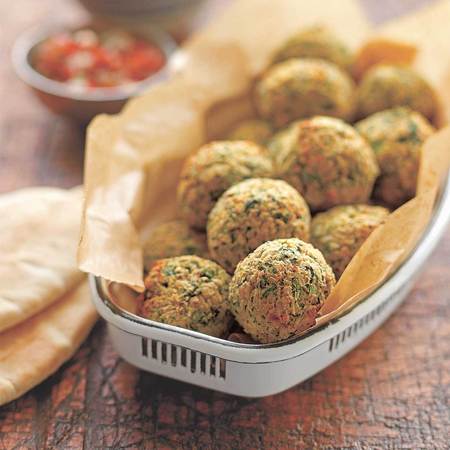 VEGETARIAN BALAFEL FALAFEL BALLS RECIPE
Use this falafel recipe for a
quick lunch
, or as an alternative to meat balls. Also great stuffed into a pita with plenty of sauce.
10 DELICIOUS CHEESE RECIPES FOR DINNER
HOW TO CELEBRATE A BIRTHDAY LIKE PARIS HILTON
MORE RECIPE IDEAS