You there - show some respect to the Great British banger with these delicious sausage recipes.
PIRI PIRI STYLE BAKED SAUSAGES< RECIPE
(above)
Get your piri piri fix in sausage form. It'll rock your world.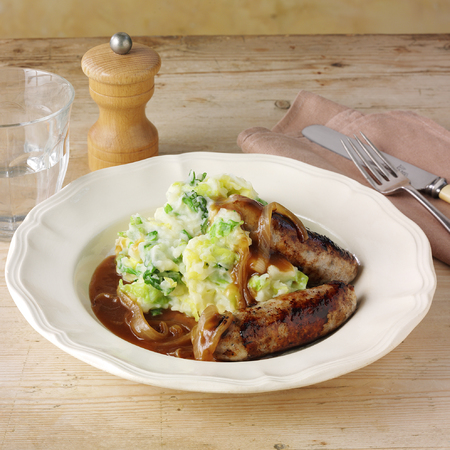 SAVOURY BREAD & BUTTER PUDDING WITH SAUSAGES RECIPE
Baked sausages wrapped in tasty carbs. A great alternative to
toad in the hole.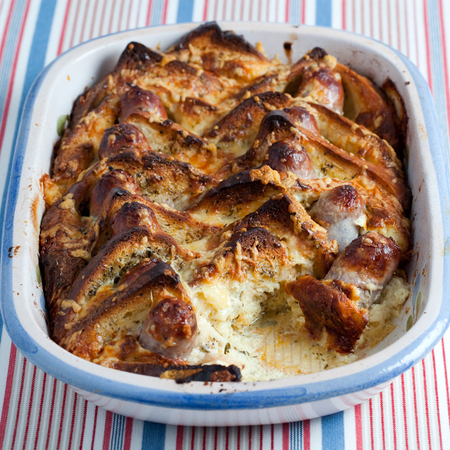 POSH SAUSAGE AND MASH RECIPE
You can not beat sausage and mash. The ultimate
comfort food.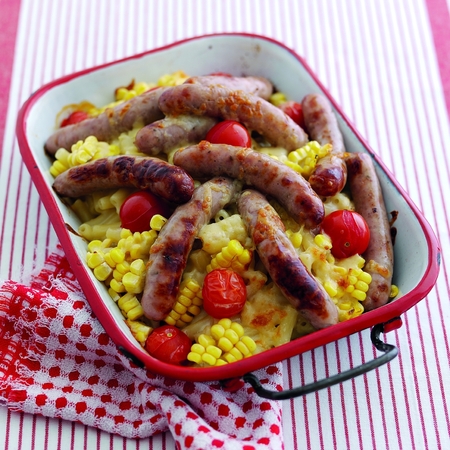 SAUSAGE MAC 'N' CHEESE RECIPE
Combining pasta, cheese and sausages - this sausage mac 'n' cheese is
worth every calorie.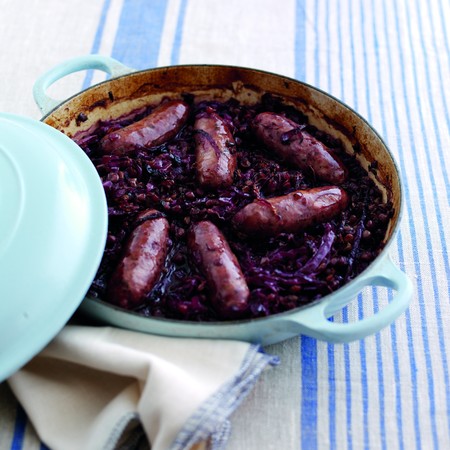 LENTIL & RED CABBAGE SAUSAGE ONE-POT RECIPE
An easy
one pot dinner
that saves on washing up and is super simple to make.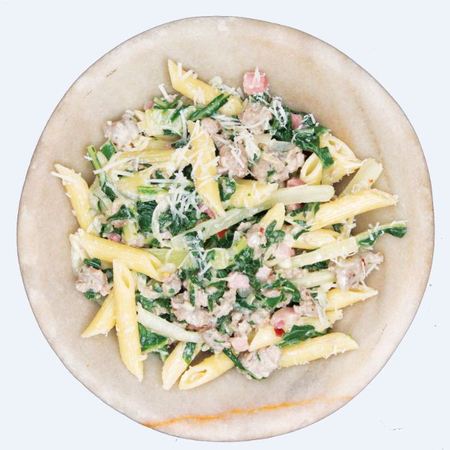 KALE AND TUSCAN SAUSAGES WITH PENNE RECIPE
Sausages and pasta are an underrated combination - throw in some
superfood kale
and you've got yourself a delicious evening meal.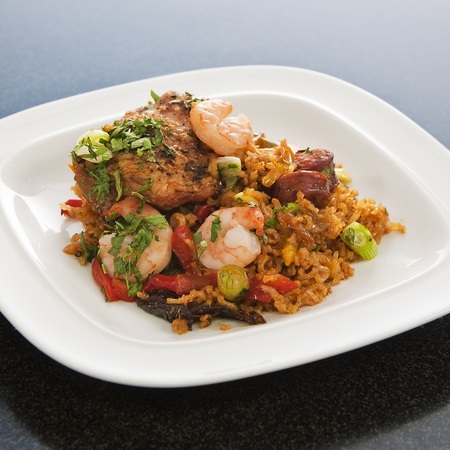 CHICKEN AND SAUSAGE JAMBALAYA RECIPE
This warm and spicy jambalaya is a
great crowd pleaser.
SAUSAGE SANDWICH & RED ONION RELISH RECIPE
The
best hangover cure
in the world.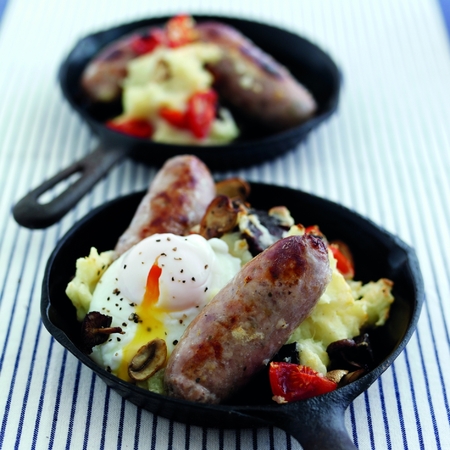 SAUSAGE BRUNCH SQUEAK WITH BLACK PUDDING RECIPE
A hearty brunch with
black pudding and potatoes
. Just like your Nan used to make.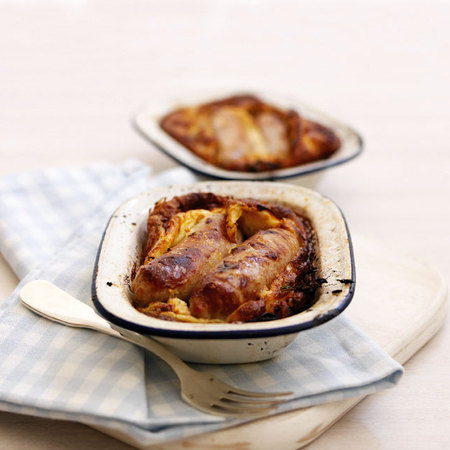 CLASSIC TOAD IN THE HOLE RECIPE
Batter and sausages.
Just add gravy.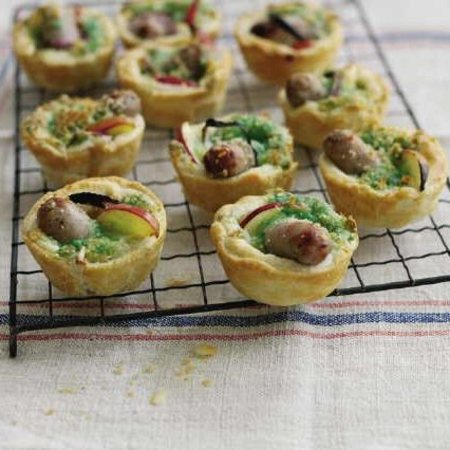 SAUSAGE BAKEWELL TARTS WITH APPLE AND CHEESE RECIPE
Little tarts that will go down a storm at your next party.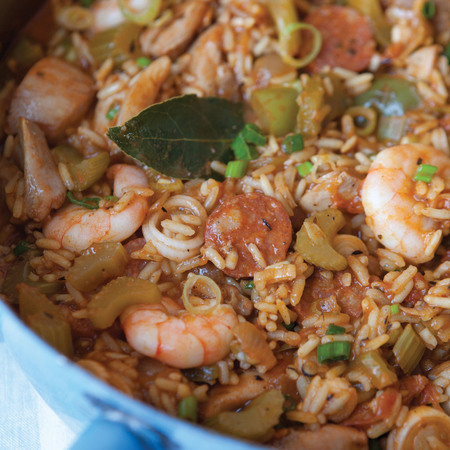 HAIRY DIETERS SOUTHERN-STYLE JAMBALAYA RECIPE
A healthy alternative to a classic jambalaya from those lovely
Hairy Dieters.
You may also like to have a look at...
REVIEW: SUNDAY LUNCH AT ROAST, BOROUGH MARKET
QUICK & TASTY STIR-FRY RECIPES
MORE DELICIOUS RECIPES