There's something about the summer that makes us want to crack open the rosé. Here we pick 10 of the best bottles available for under £10. Bottoms up!
1. Simply Pink Moscatel, Spain
Tesco
, £4.99
Pink and fresh, this bubbly is great for a celebration, with notes of tropical fruits and a fresh finish. It's also priced ridiculously well, so you should probably buy a couple of bottles while you're at it. That's good business sense, that is.
2. Barefoot White Zinfandel, USA
Sainsbury's
, £6.99
This delicate red fruit wine has moreish flavours of pineapple and strawberry and tastes deliciously fruity. We're calling it 'easy-drinking' because we could easily drink the whole bottle.
3. La Chasse Côtes du Rhône Rosé, France
Asda
, £6.75
Those French know how to do romance. Grown in the sun-drenched vineyards of Southern of France, this wine is a beautiful deep pink, with the smell of soft summer fruits.
4. Vine Country Cape Rosé, South Africa
Asda
, £4.99
If you're trying to persuade your bloke to try a rosé, this is the bottle to do it with. A sleek black label and raspberry pink hue reveal a round strawberry flavour. Serve in a pint glass for extra man points.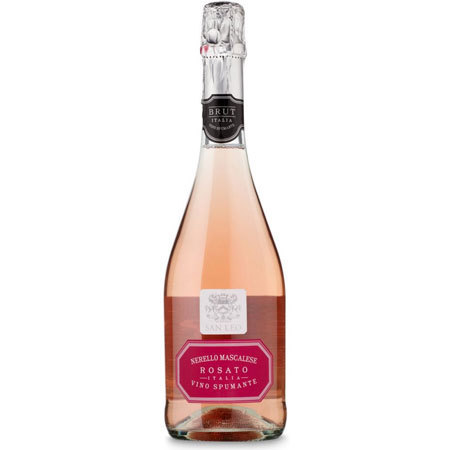 5. San Leo Nerello Mascalese Rosato, Italy
Waitrose
, £10.49
This would make a great gift, thanks to its pretty blush colour and smart label. It's light and creamy and has plenty of giggly bubbles. Just what you'd expect from those classy Italians.
6. Cava Arte Latino Rosado, Spain
M&S
, £7.79
The Pinot Noir vines give this wine "extra concentration and richness", meaning it's great with light summer dishes. Enjoy with smoked salmon, goats cheese or a fruity pudding. Yum.
7. Tesco Finest Grenache Rosé, France
Tesco,
Was £7.99, currently £5.27
Another nice label (we know it shouldn't sway us, but it does) the wine inside is good too. Fresh and crisp, it has flavours of strawberry and redcurrant, and a light, dry finish. One to give your mum.
8. Gray Fox Grenache Rosé, USA
Sainsbury's
, £4.99
Need a topic of conversation? The brand is named in honour of the grey fox that plays a vital role in balancing the ecosystem surrounding its vineyards. Meanwhile, the wine itself has a clean crisp finish.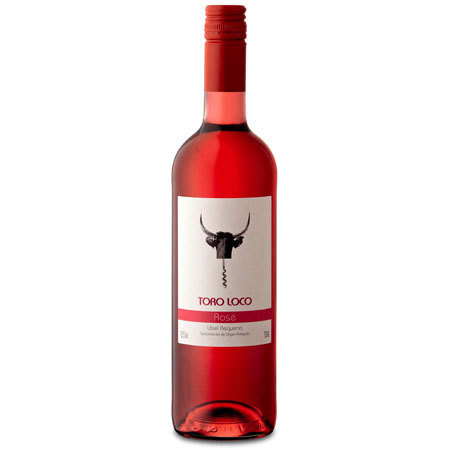 9. Toro Loco Rosé, Spain
Aldi,
£3.69
The name means "mad bull" but don't let that put you off. This award-winning wine is all about the raspberries, cherries and citrus notes. It's so versatile, you can drink it with prawns or a fruit salad. Or all by itself. Obviously.
10. Santa Rita Cabernet Sauvignon Rosé, Chile
Majestic
, £7.99
We love Chilean wines. They're fruity and robust and pack a punch without being too sweet. This rosé is almost a light red and its spiciness would go stonkingly well with a barbecue.
TOP 5 BBQ COOKING TIPS
MINI ROASTING PICANHA JOINTS WITH SUMMER VEGETABLES
THE JUSTIN TIMBERLAKE 'FRUIT AND TIE' COCKTAIL