We've got couple's massagers, love balls, rotating, vibrating and expanding sex toys, but we've never heard of voice activated gizmos before.
Lovehoney.co.uk
now stocks the Nalone range of voice activated toys that speed up as you speak up!
Basically, the louder you moan, the faster they go- so the vibrations are actually in tune with the rate of your orgasm. Neato.
If this wasn't fandangled enough, the range also includes a new 'Electro' massager that delivers a mild electric micro current adding "another level of sensory play". Hhhmmm electric shocking our va-jay-jay...we're not sure about that one.
There are nine toys in the range that use the latest touch and sound activated technology, plus Electro Magnetic Pulses. The 'Pulse' and 'Rhythm' vibrators (pictured below) feature built-in microphones which respond to even the tiniest sound waves, while the 'Curve' (pictured above) and 'Touch' vibrators have the latest touch sensors - giving you or your man complete control over the speed and frequency of vibrations rather than relying on pre-set patterns.
The collection also includes remote controlled vibrating kegel balls, a micro bullet vibrator, a miniature metal wand vibrator and a 10-function metal bullet.
Prices start at £14.99 for the 'Mini' and rise to £109.99 for the 'Electro'.
Click here to buy
.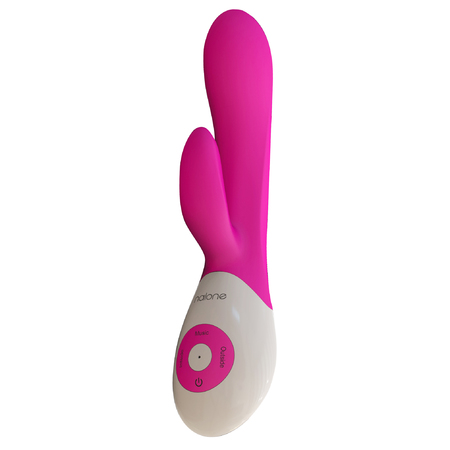 What do you think? Do you fancy a sex toy that listens to you?
TEMPORARY COSMETIC GENITAL DYE, ANYONE?
TRY THE KAMA SUTRA 'LEANING HERO' SEX POSITION
FIND HIS 7 EROGENOUS ZONES FOR AMAZING TANTRIC SEX