Calling all chocoholics (that'll be all of us then) - our favourite sweet treat has loads of weird trivia.
Thanks to
prezzybox.com
we've got the lowdown on all things chocolate, from how much we eat in the UK to how many women would
really
choose chocolate over sex?
Read on to discover the UK's secret chocolate confessions...
CHOCOLATE FACT 1:
57.2% of women would rather have chocolate once a week than sex. 1.3% of men agreed.
CHOCOLATE FACT 2:
78.5% of workers admit stealing chocolate from the communal work fridge.
CHOCOLATE FACT 3:
83.1% of women have bought chocolate as a gift, then promptly eaten it themselves.
CHOCOLATE FACT 4:
Women in London are the least likely to share a chocolate bar (only 1.1% said they would. Yikes.), while 11% of women in York are regular shares.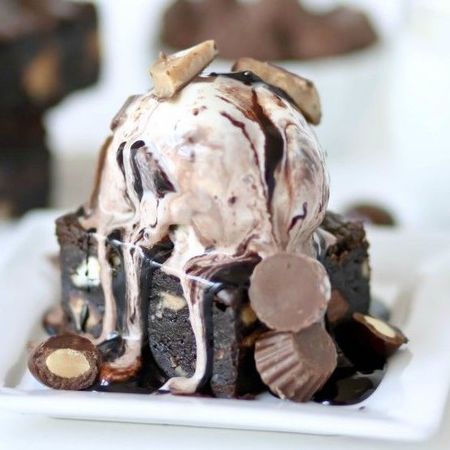 CHOCOLATE FACT 5:
71.7% of women eat a family sized chocolate bar on their own at least twice a year.
CHOCOLATE FACT 6:
Liverpool residents eat the most chocolate in the UK per year, with an average of 14kg each. In comparison, Glaswegians eat 13.34kg and Cardiff residents 12.01kg.
CHOCOLATE FACT 7:
The average UK resident munches their way through 10kg of chocolate per year.
CHOCOLATE FACT 8:
On average men spend £36 per year on chocolate, Valentine's Day included. While women normally spend £57 per year.
CHOCOLATE FACT 9:
Women eat 54% more white chocolate then men. While men eat 41% more dark chocolate than women.
CHOCOLATE FACT 10:
74.7% of women secretly buy and eat a chocolate bar at least once a week. Diet starts tomorrow eh?
RIDICULOUS CHOCOLATE RECIPES FROM PINTEREST
What are your chocolate confessions? Tweet us
@handbagcom
.
CHOCOLATE TOOTHPASTE FOR £60?
SHOCKING NEWS ABOUT EATING CHOCOLATE
SEE MORE CHOCOLATE NEWS AND RECIPES...