Let's not shy away from it - Christmas is all about stuffing your face with
delicious food.
From Christmas cakes, fruit puddings to the perfect end to your traditional dinner - we've got sweets covered.
Click on the recipe below for the step-by-step...
PIPPA MIDDLETON'S CHOCOLATE YULE LOG
(above)
People may have mocked
Pippa Middleton attempting to become the next Delia Smith
- but we'll say one thing for
Kate Middleton's sister
, she sure does make a good yule log.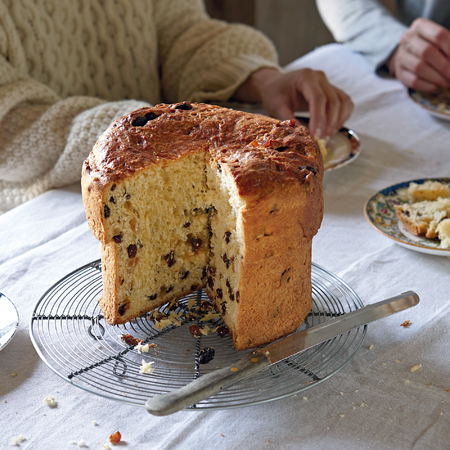 GREAT BRITISH BAKE OFF PANETTONE RECIPE
You can not beat a Panettone come Christmas - especially one from the new
Great British Bake Off cook book.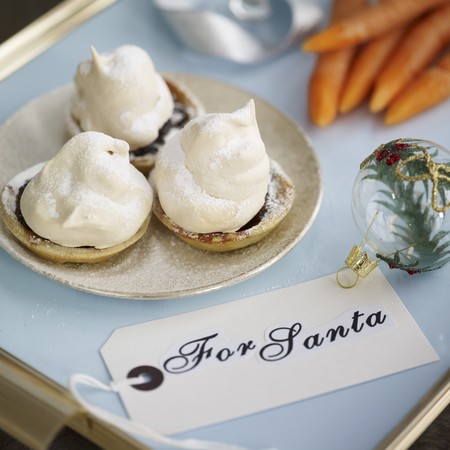 MERINGUE TOPPED MINCE PIES RECIPE
What makes a mince pie better? A meringue topping of course.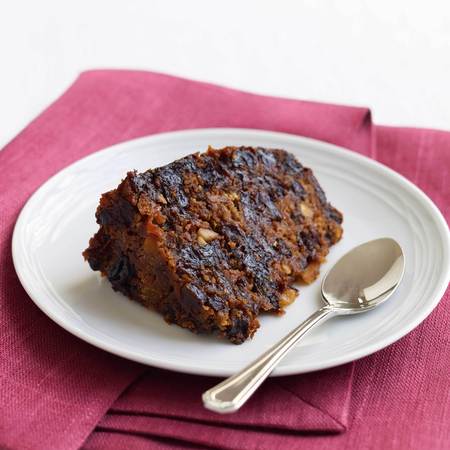 MARY BERRY'S CHRISTMAS PUDDING RECIPE
Let
queen of baking Mary Berry
show you how to make a Christmas pudding.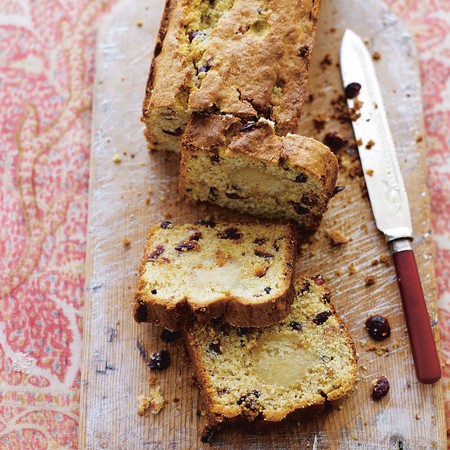 FESTIVE BAKING CRANBERRY & AMARETTO STOLLEN CAKE RECIPE
Like stollen bread...but in cake form with lashings of Amaretto.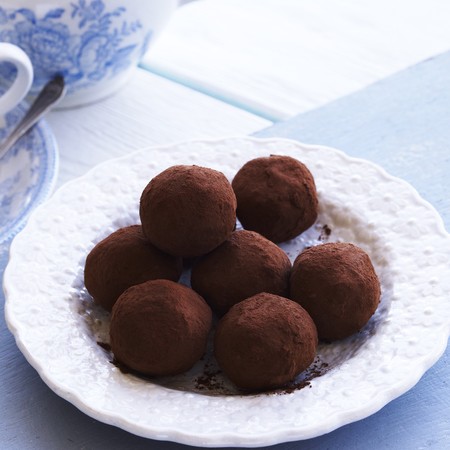 CHOCOLATE TRUFFLES WITH COCONUT MILK RECIPE
Serve a couple of these with your end of dinner coffee to be elevated to Christmas chef stardom.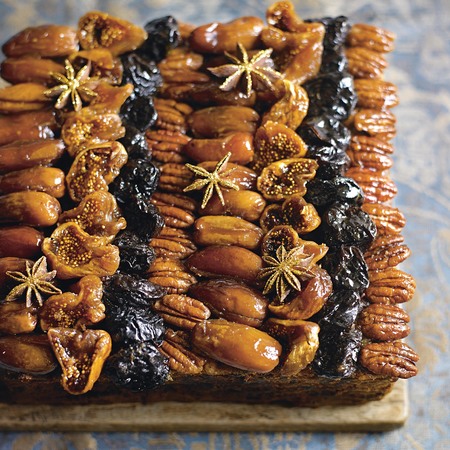 FIG, PORT & STAR ANISE CHRISTMAS CAKE RECIPE
Make this
Christmas cake in advance
, leave it to get all boozy in the run up to Christmas, then cover in tasty fruit.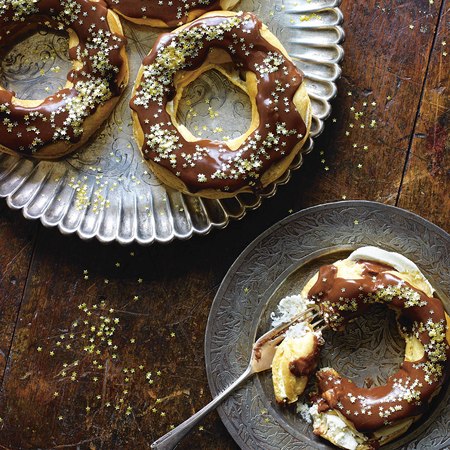 FESTIVE BAKING FUN: CHRISTMAS WREATH ÉCLAIRS RECIPE
The prettiest éclairs we've seen, from the baker who created
Kate Middleton's wedding
cake.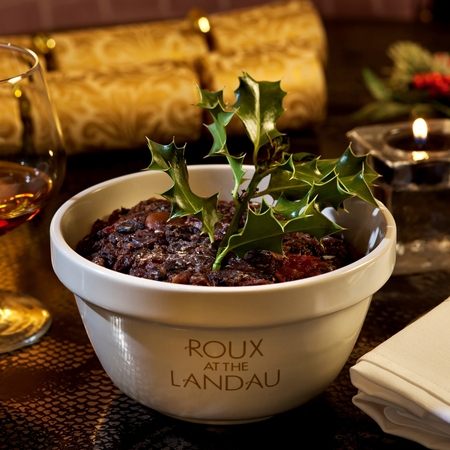 MAKE IT NOW: POSH CHRISTMAS PUDDING
Developed by Michelin star chef
Michel Roux Jr's
protégé Chris King, who is head chef at Roux at The Landau - it doesn't get posher than this.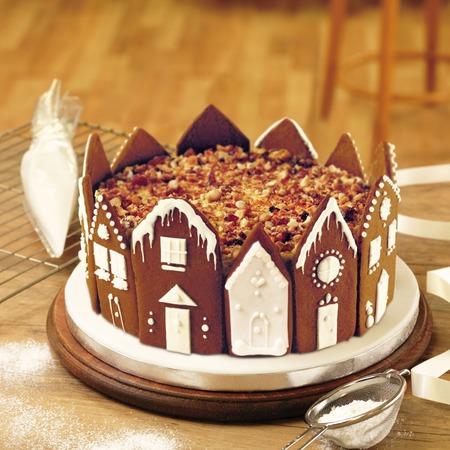 IMPRESSIVE GINGERBREAD CHRISTMAS CAKE RECIPE
Combining gingerbread and
Christmas cake
in one glorious mash-up.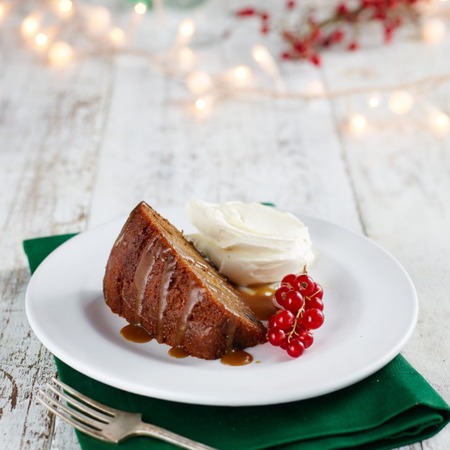 EASY STICKY TOFFEE PUDDING RECIPE
Add lashings of cream or custard for a warming
pud laced with nostalgia
.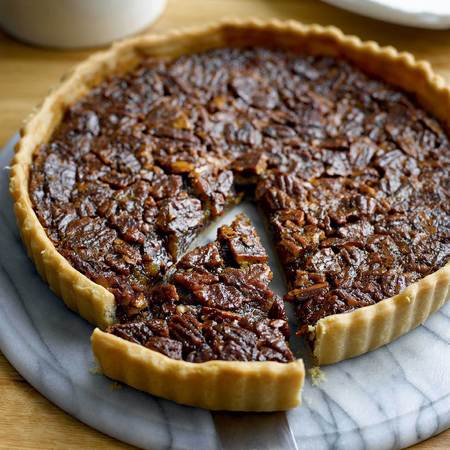 AMERICAN PECAN PIE RECIPE
Add an American classic to your Christmas dinner table with this delicious
pecan pie recipe.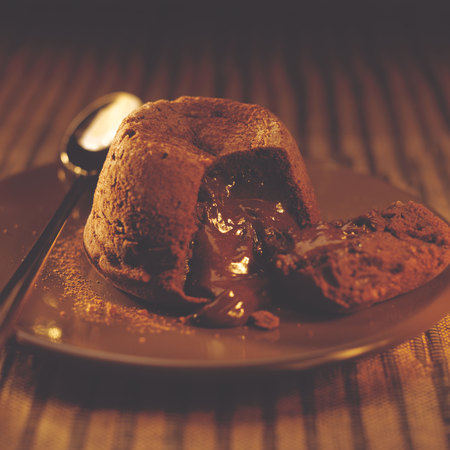 CHOCOLATE FONDANT PUDDINGS RECIPE
A classic
chocolate pudding
with wow factor.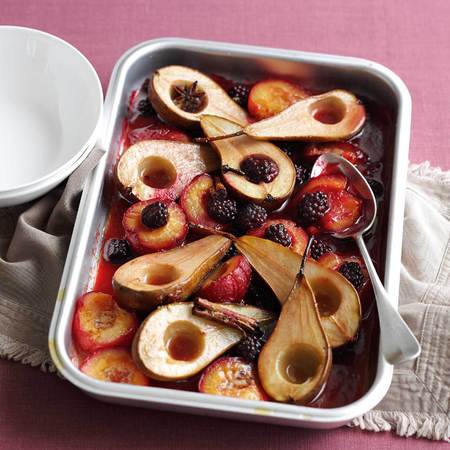 ROASTED ORCHARD FRUITS PUDDING RECIPE
Roasted seasonal fruits make a great alternative to a
rich pudding
at Christmas.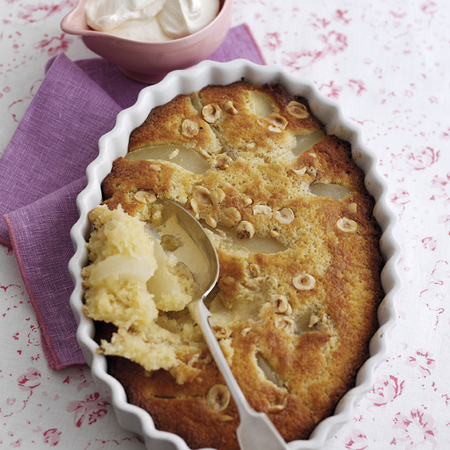 PEAR, HAZELNUT & ALMOND CLAFOUTIS
The flavours of pear, hazelnut and almond are the perfect pudding ménage à trois.
Also check out...
THE BEST CHRISTMAS MARKETS AROUND THE UK
CHRISTMAS GIFT IDEAS 2013: £20 AND UNDER
LOTS OF LOVELY IDEAS FOR CHRISTMAS