With the rising cost of beef and fish, pork is having a real culinary moment. Choose your
cuts of meat
wisely and you could feed your whole family for a fraction of the cost. Not convinced? Take a look at these brilliant recipes...
SPICED PORK BELLY WITH CUMIN AND STAR ANISE (above)
Everyone knows pork and tangy
apple cider
are like a match made in heaven, but add some paprika, cumin and star anise and you've got something really special.
SUNDAY ROAST LOIN OF PORK WITH CARROTS AND ONION GRAVY RECIPE
This time-saving recipe is perfect with roasted sweet root vegetables like carrots, parsnips,
sweet potato
and
butternut squash
.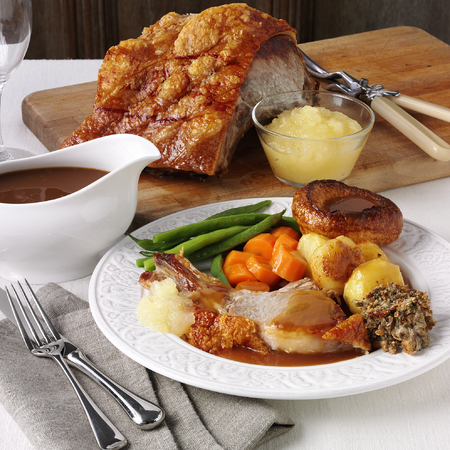 SWEET AND SAVOURY PORK TENDERLOIN STIR FRY RECIPE
This unusual recipes features Cajeta, a
Mexican
caramel sauce that's made savoury with the addition of fish sauce, it's strange but completely delicious.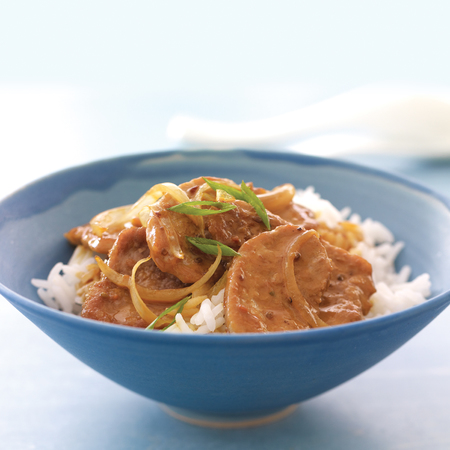 SLOW COOKED PULLED PORK SLIDERS WITH HOMEMADE COLESLAW RECIPE
This classic American
BBQ recipe
is a great alternative to greasy pizza on a Saturday night.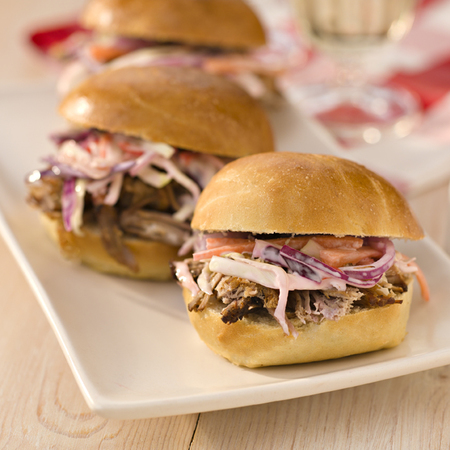 GIZZI ERKSINE'S PORK AND CHORIZO MEATBALLS RECIPE
Eat these spicy meatballs with spelt spaghetti for a wholesome twist.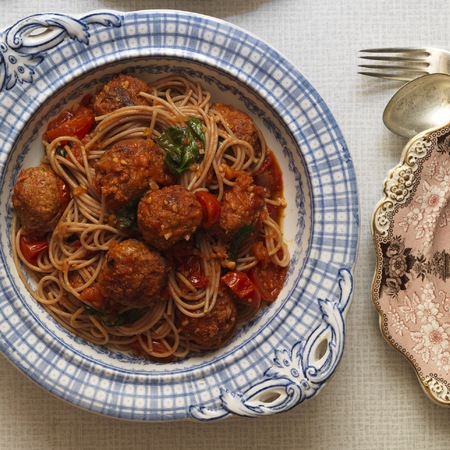 PORK AND MUSHROOM STROGANOFF RECIPE
This traditional Russian dish is an impressive way to serve up hearty ingredients. Use brown rice if you really want to be good.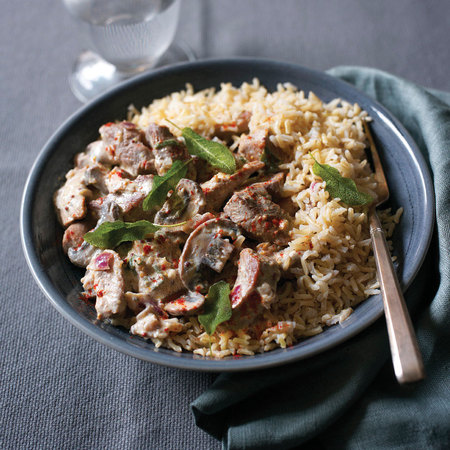 JAMES MARTIN'S PORK CHOP WITH SPRING GREENS AND WALNUTS RECIPE
We love
Saturday Kitchen
host
James Martin's
hearty British pork recipe with apple, walnuts and green beans. Delish.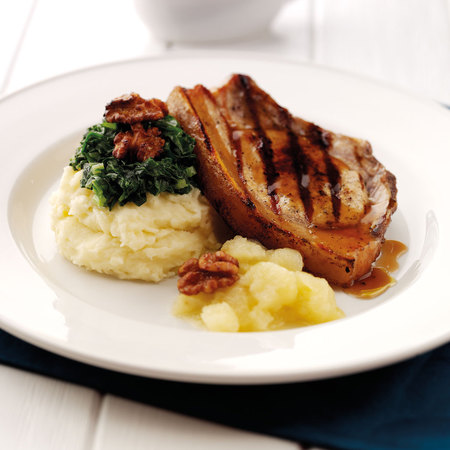 VIETNAMESE NOODLE SOUP WITH PORK BALLS RECIPE
This tasty Southeast Asian
noodle recipe
is the perfect warming lunch for
cold winter
nights.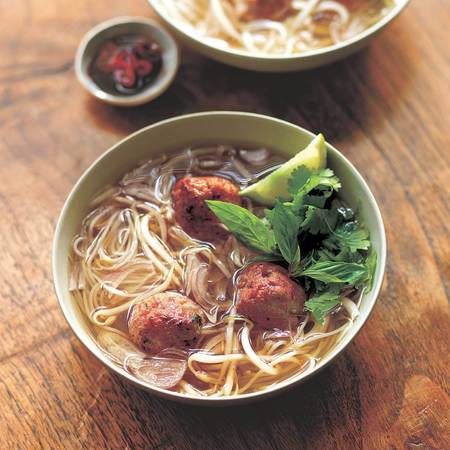 CHINESE RED BRAISED PORK WITH GINGER RECIPE
This slow stew of belly pork with sugar, soy sauce, Shaoxing wine and spices is a very traditional, but delicious
Chinese favourite
.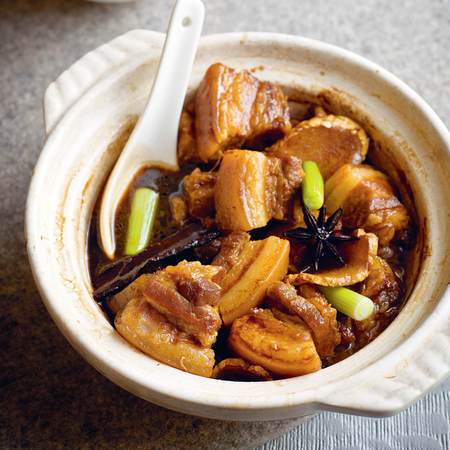 CHINESE SPECIAL FRIED RICE WITH PORK RECIPE
This colourful mixture of fragrant rice with diced meat,
seafood
and vegetables is much better than any Chinese takeaway.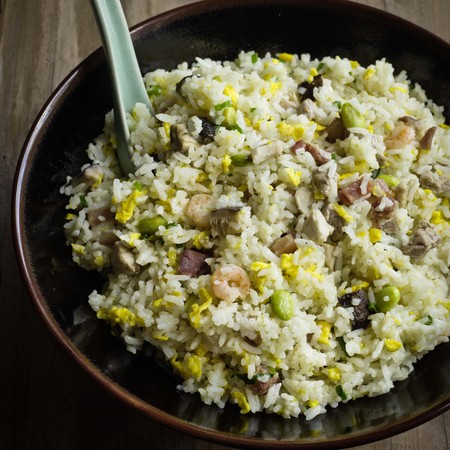 TRADITIONAL SUNDAY ROAST PORK WITH CRACKLING RECIPE
The
best joints of pork
for roasting are the leg and the loin, so shop wisely and then follow this easy recipe.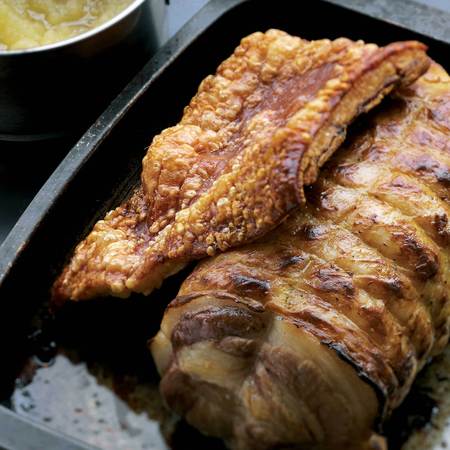 HOLLY WILLOUGHBY'S PORK CHOPS WITH BORLOTTI BEANS SALAD
Holly might have nicked this recipe from Mark Sargeant when he appeared on
This Morning
, but we think it looks completely delicious. Give it a try for a tasty protein boost.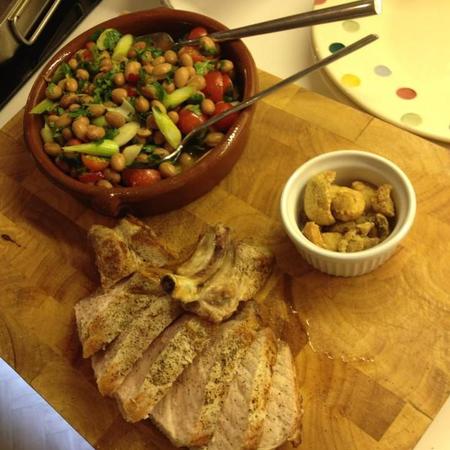 Tweet us your favourite recipes
@handbagcom
.
THE BEST PIE RECIPE FOR YOUR CHRISTMAS LEFTOVERS
22 BRUNCH RECIPES THAT RULE THE WEEKEND
MORE RECIPES