If
eating out
in
quirky restaurants
is your forte and you can't seem to find any that tickle your fancy, why not try one of these six restaurants all with very
unique experiences
to offer.
Dans le Noir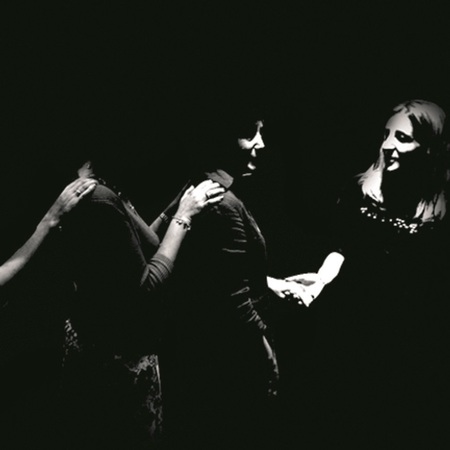 The
Parisian restaurant
,
Dans le Noir
has been open for a while here and offers diners a unique experience and yes, you've guessed it for everyone who passed their French GCSE, it is in the dark.
You can sample delicious three or four course meals, from their different menus: a Chef Surprise - exotic and unusual (we recommend this one),
fish and seafood
, meat or
veggie option.
Step into the darkness. You'll not regret trying your hand at finding your mouth at this little place.
Where?
30-31 Clerkenwell Green, EC1R 0DU
london.danslenoir.com
The Wapping Project
Located in an old hydraulic power station on Wapping High Street,
The Wapping Project
is a grand gem of a restaurant and serves as a pretty crazy place to eat.
It's ideal for
Sunday brunch
as there's a large and very unique exhibition space at the back, where a varity of wacky installations and exhibitions are showcased each month.
Where?
Wapping Hydraulic Power Station, E1W 3SG
thewappingproject.com
Archipelago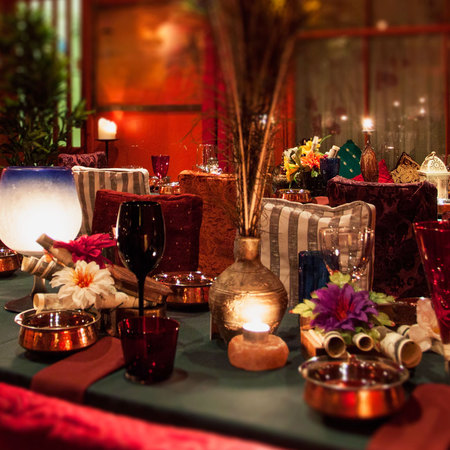 Archipelago
is definitely one of the most unusual restaurants in London becasue of its moodily-lit, exotic and mysterious feel.
Serving crocodile, wildebeest, garlic crickets and scorpion among much more, this little spot is a must
for foodies everywhere
.
Where?
53 Cleveland Street, W1T 4JJ
archipelago-restaurant.co.uk
Sarastro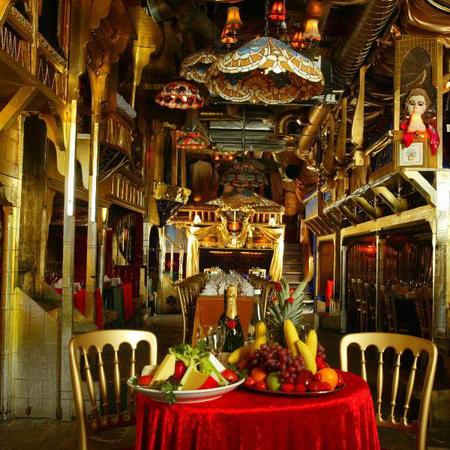 Sarastro
is an opera-themed, Mediterranean/Turkish restaurant that offers real-life performances of opera and belly dances.
Go for the drama of it all and to experience a
hoarders' paradise
as the restaurant has managed to cram tons of stuff inside, which adds to its kooky appeal.
Where?
126 Drury Lane, WC2B 5SU
sarastro-restaurant.com
La Bodega Negra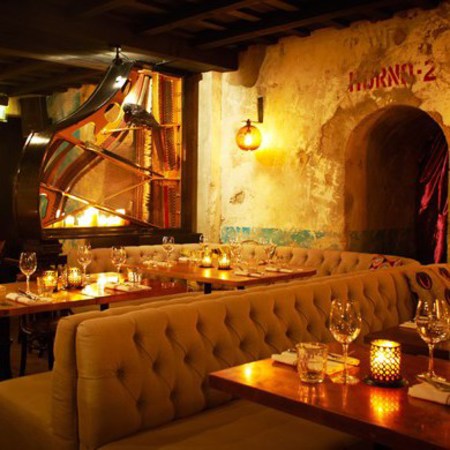 La Bodega Negra
is a seriously
great Mexican
, frequented by the likes of
Kate Moss
and
Tinie Tempah
.
Find the illuminated entrance to a seedy-looking sex shop, an entrance so raw and real, you're sure to be tasting real authentic
Mexican cuisine.
Where?
16 Moor Street, W1D 5NH
labodeganegra.com
Circus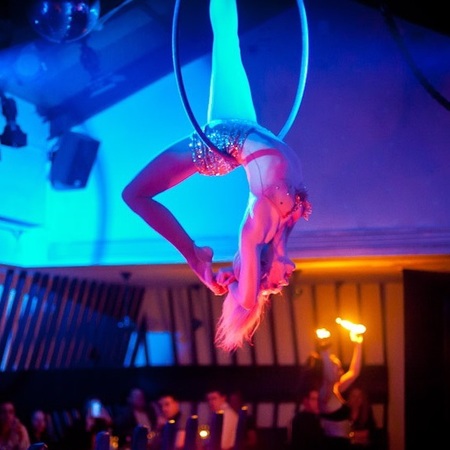 Circus
has a pan-Asian menu, with each course punctuated by a series of acrobats swinging on hoops from the ceiling.
Enjoy fire-eating dancers carefully flipping over the wine glasses on your table.
Beware, you'll be
dancing on that table
by the end of the night, you crazy cats.
Where?
27-29 Endell St, WC2H 9BA
circus-london.co.uk
Any suggestions to add to the list? Tweet us
@handbag.com
5 BEST ALL-YOU-CAN-DRINK BRUNCH SPOTS IN LONDON
REVIEW: HEADING OUT FOR POSH GRUB AT BOULESTIN, MAYFAIR
MORE RESTAURANT REVIEWS
LOTS MORE ON HANDBAG.COM