Want to learn how to make your own gin? Errrrr, yes please!
As part of
London Cocktail Week
, Portobello Road Gin's
Ginstitute
has relocated to Covent Garden, giving you the opportunity to create your own bespoke tipple.
What a jolly British way to spend an evening!
Resident Gin instructor Jake F. Burger takes the helm, as he guides ginterns through a tutored tasting and nosing of the different botanical ingredients that can be used to make up mother's ruin (with a good dollop of history thrown in for good measure).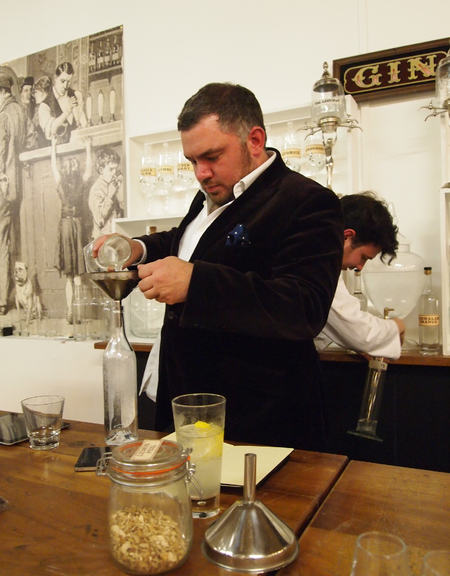 Participants are told that in order to make a quality gin, it is all about the progression of flavours.
Starting with juniper, the legal basis for all gins, you are guided through the other key elements that make up the drink, including coriander seed, angelica root, and orris root.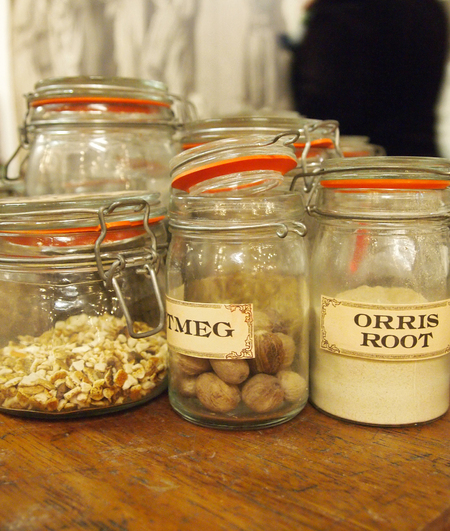 Once you have the basics down and tried all the different botanicals (which means slugging on the alcohol distillate of each flavour) – you're free to go crazy and get creative with booze.
Whether you want to add spices such as cardamom and cassia bark to give it a manly kick, or essential citrus flavours such as lime or pink grapefruit - you can create your bespoke gin to your taste or for a special occasion.
One member of our class wanted to make a gin suitable for an afternoon tea party, so used Yorkshire Tea distillate and lavender, whilst a guy in the group was after a punchy, macho number to make a good Vesper cocktail in honour of James Bond.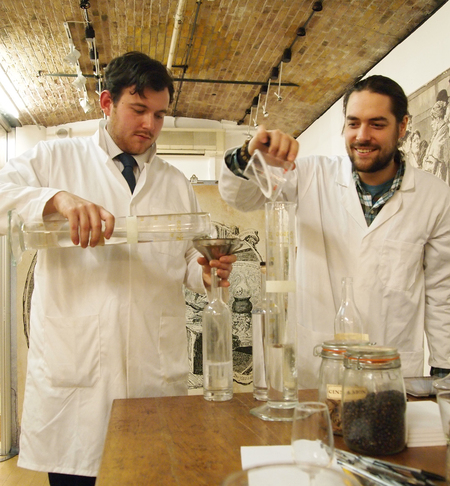 Curator of the Ginstitute Jake, helps you through so your tipple doesn't flunk the class – and you get to take your bottle home. They keep your recipe on file for future orders.
Master classes are taking place at London Cocktail Week until the 14 October, and then the Ginstitute will return to it's home at the second smallest museum in London, in Notting Hill.
We'll never look at gin the same way again. Hiccup.
For more info, visit
portobellostarbar.co.uk/ginstitutelondon