From chocolate truffles, to
chocolate muffin recipes
and a heavenly ice cream rocky road pie - if it's got the dark stuff in it, we've got a recipe for it.
Enjoy munching on some of these
tasty cakes,
crumbles and puddings and we promise to not mention that nasty diet word...
Best chocolate recipes
ERIC LANLARD RECIPE: CHOCOLATE 'CASSIS' ROYALE RECIPE
(above)
Look at this cake. Seriously, just look. We would
marry this cake.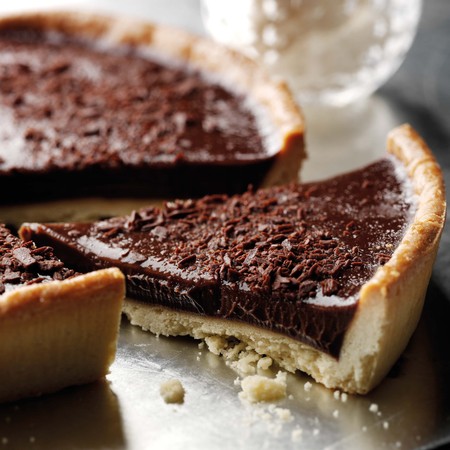 TARTE AU CHOCOLAT RECIPE
Chocolate good,
pastry good
, an extra dollop of cream, even better. Someone pass us that fork.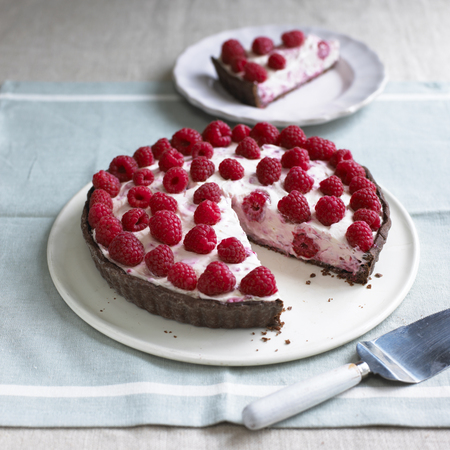 DOUBLE CHOCOLATE RASPBERRY TART RECIPE
This has a lot of raspberries in it (as well as double helpings of chocolate of course), so it counts as
one of our five a day, right?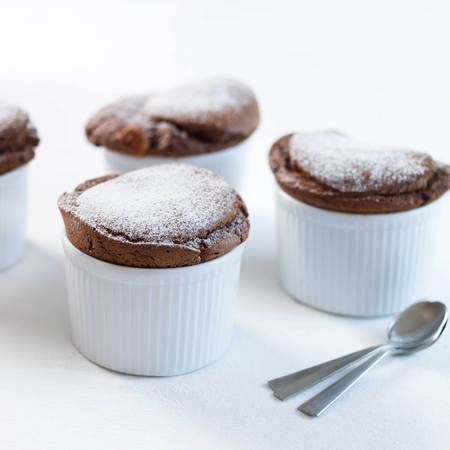 MARY BERRY'S HOT CHOCOLATE SOUFFLÉS RECIPE
That
Mary Berry
, she sure knows how to make a pudding that makes us weep with joy.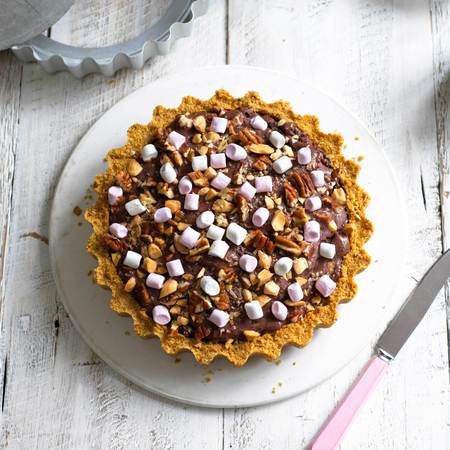 DESSERT RECIPE: ROCKY ROAD CHOCOLATE ICE-CREAM PIE RECIPE
It is a pie, that is filled with ice cream. How can such a wondrous thing exist?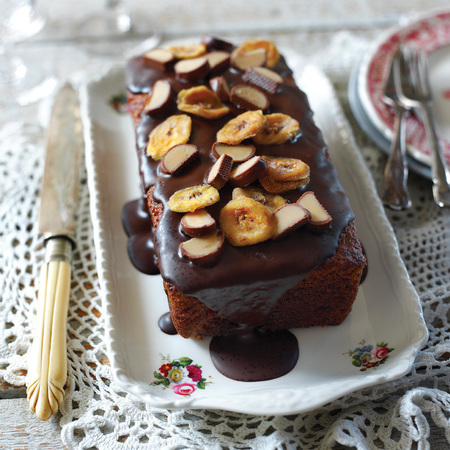 BANANA FUDGE CAKE WITH CHOCOLATE CHIPS RECIPE
This simple cake recipe combines bananas, chocolate and fudge together. Serve with a big old cup of tea.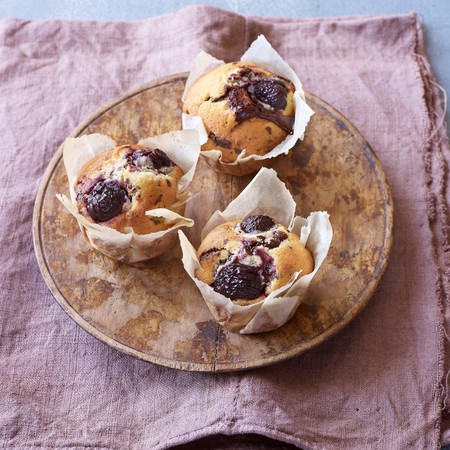 PAUL HOLLYWOOD'S CHERRY CHOCOLATE MUFFINS RECIPE
Baker Paul Hollywood shares his recipe for cherry chocolate muffins. Allowing you to eat
cake for breakfast.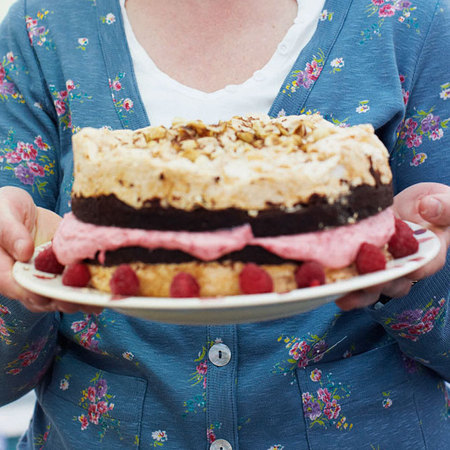 GREAT BRITISH CAKE OFF CHOCOLATE BROWNIE MERINGUE CAKE RECIPE
This a layered chocolate brownie cake with meringue. We can feel our teeth rotting from the
sugar overload
already.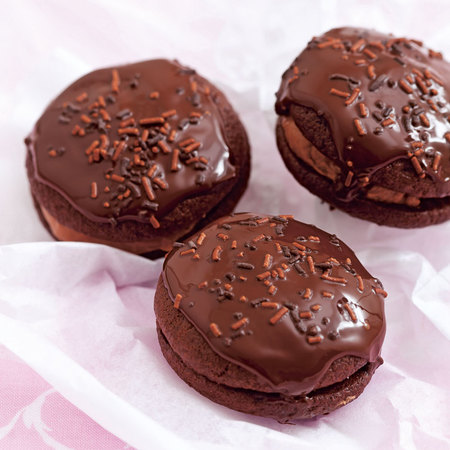 DOUBLE CHOCOLATE WHOOPIE PIES RECIPE
The Americans sure do know how to make an
impressive pudding
, and these whoopie pies will not disappoint.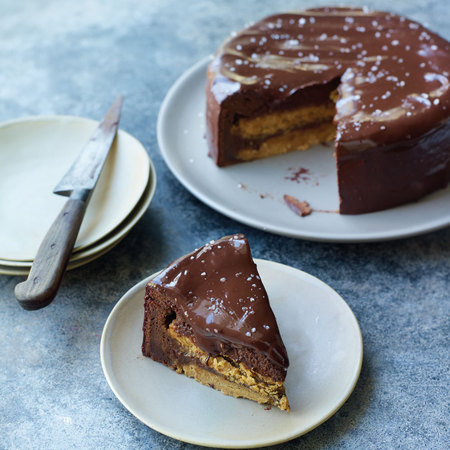 ERIC LANLARD'S SALTED BUTTER CARAMEL CAKE
We have a soft spot for
salted caramel,
and layering it with chocolate cake just plain makes sense.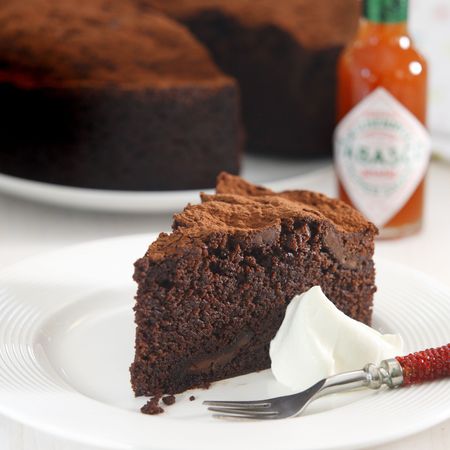 HOT AND HEALTHY TABASCO CHOCOLATE CAKE RECIPE
Spice lovers rejoice, this
chocolate cake
combines the wonder of chocolate with hot tabasco. Don't know it 'til you've tried it.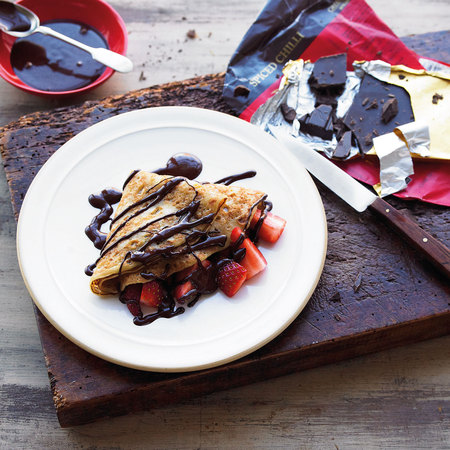 CHILLI CHOCOLATE AND STRAWBERRY PANCAKE POCKETS RECIPE
Pancakes shouldn't just be served up once a year on
pancake day.
Try mixing melted chocolate and strawberries together for a delicious pudding.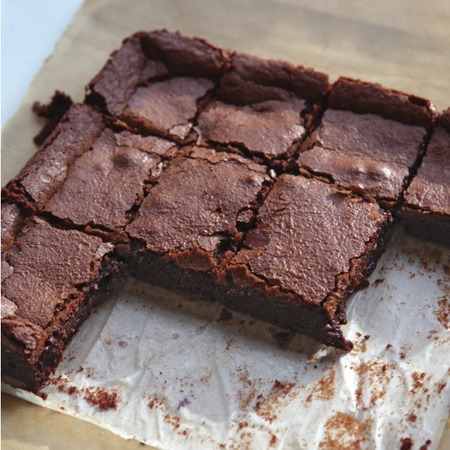 EASY CHOCOLATE BROWNIE TRAY BAKE RECIPE
Brownies don't come easier than this recipe. Bake now and enjoy warm out the oven.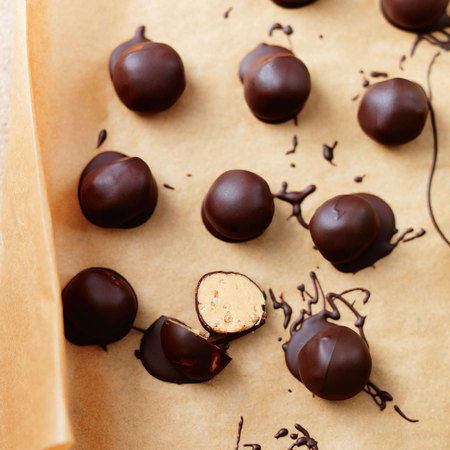 PEANUT BUTTER AND CHOCOLATE CANDY BALLS RECIPE
Dipping peanut butter balls into chocolate to make your own sweets. They make a great gift...for yourself.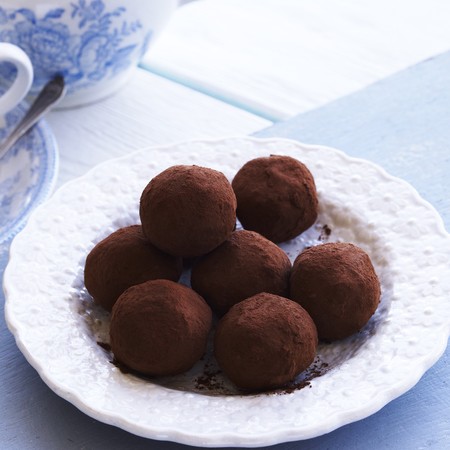 3 INGREDIENT CHOCOLATE TRUFFLES RECIPE
It only takes three ingredients to make this
easy chocolate truffles.
You can't go wrong.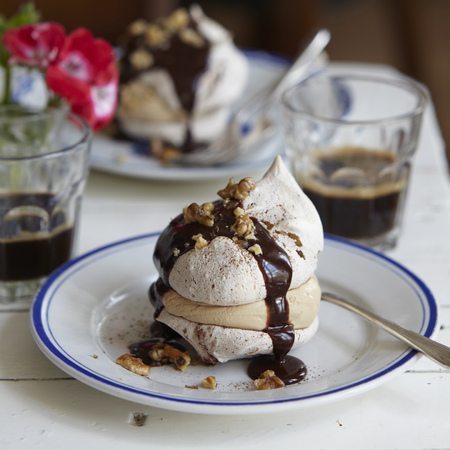 CHOCOLATE WALNUT MERINGUES WITH COFFEE CREAM RECIPE
Mix the dream flavours of chocolate, walnut, coffee and meringue together into one pud.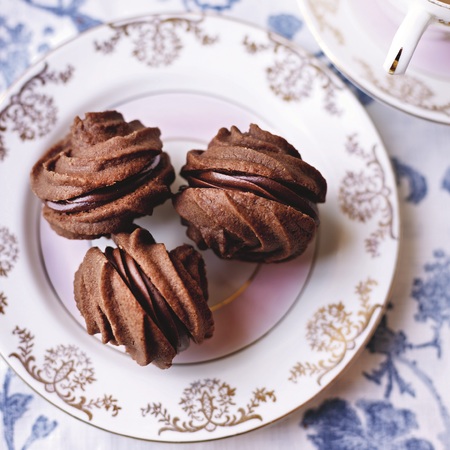 CHOCOLATE MOUSSE MOMENTS RECIPE
Cute little chocolate moments. You can't have just one.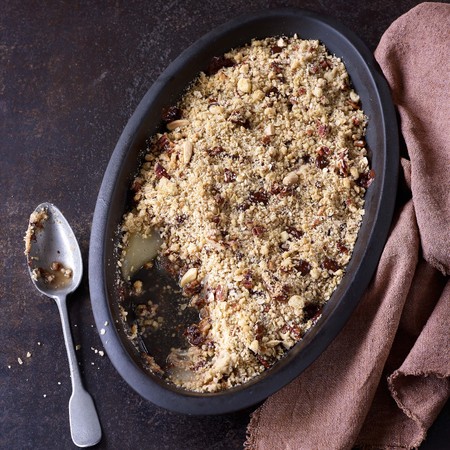 PAUL HOLLYWOOD'S PEAR, PECAN AND CHOCOLATE CRUMBLE RECIPE
Add chocolate to your favourite
Sunday lunch
pudding.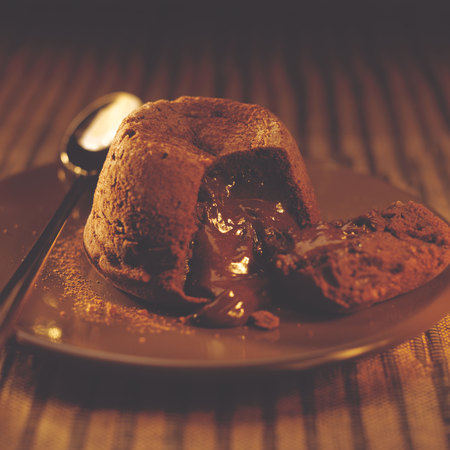 CHOCOLATE FONDANT PUDDINGS RECIPE
These
melt in the middle chocolate fondant puddings
are perfect for a romantic dinner.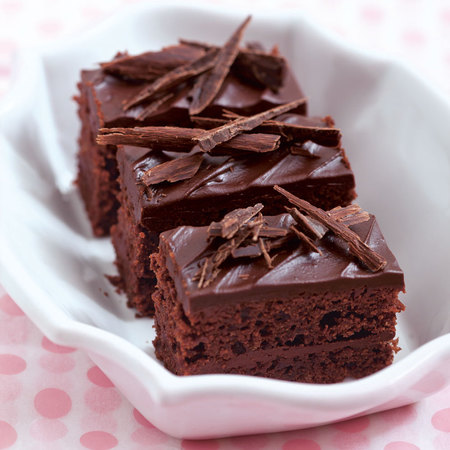 GOOEY CHOCOLATE FUDGE BITES RECIPE
Hello little chocolate fudge bites, we've been waiting for you.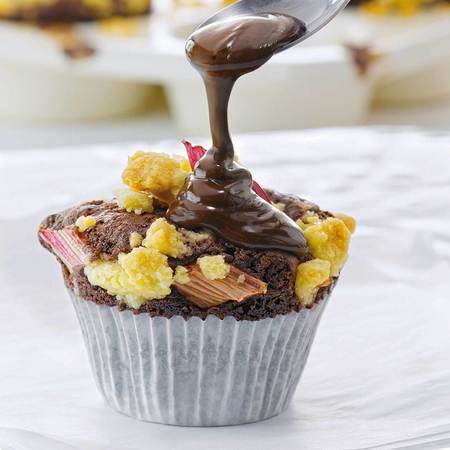 CHOCOLATE CRUMBLE CUPCAKES WITH RHUBARB RECIPE
An unlikely combo that will rock your muffin loving world.
We're guessing you'll also like these...
10 RIDICULOUSLY DELICIOUS CHOCOLATE CAKE RECIPES
DECADENT APPLE CAKE RECIPE
MORE RECIPE IDEAS