They say a way to a man's heart is through his stomach - this is especially true when it comes to our dear old dads. So make him feel super special this
Father's Day
by cooking him a tasty meal.
From
slow-cooked sliders
to jam roly-poly and custard like your Nan used to make - you'll make his day.
BISON STEAK WITH JACK DANIEL'S SAUCE RECIPE
(above)
Bison makes for a top-notch steak, full of flavour but also low in fat (just don't tell Dad that bit....)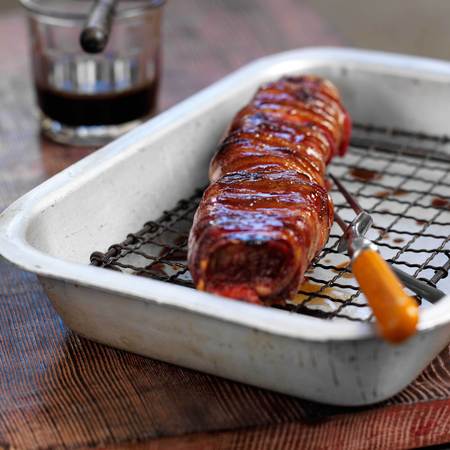 BACON WRAPPED KANGAROO RECIPE
Meat and, er, more meat! Sure to go down a treat with carnivorous Dads.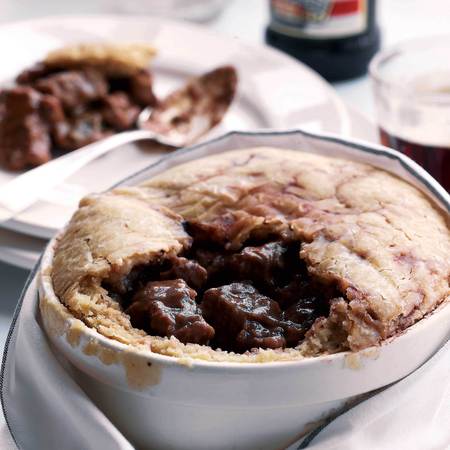 BEST OF BRITISH STEAK & KIDNEY PUDDING RECIPE
An oldie but a goodie, you can't go wrong with this delicious pie.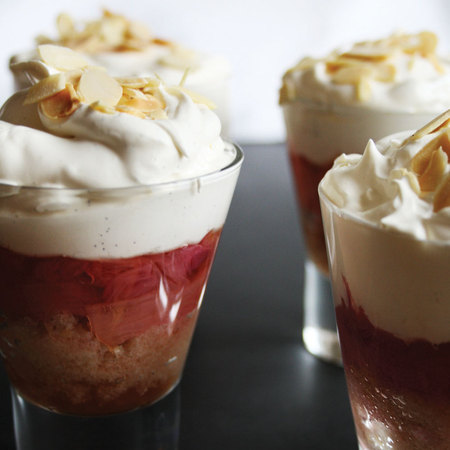 DESSERT: RHUBARB AND GINGER TRIFLE RECIPE
Quick, simple and bursting with flavour, this popular trifle is great for dessert.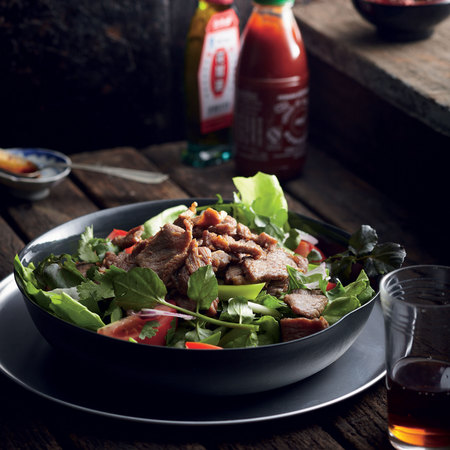 BEEF WOK TOSSED IN LAO WHISKY RECIPE
Dads like Whisky. Fact. Add a splash of the good stuff to this tasty Asian feast.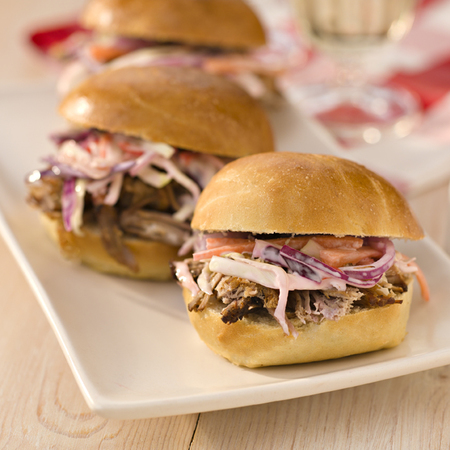 SLOW COOKED SLIDERS WITH HOMEMADE COLESLAW RECIPE
Serve as a main course or cut in half for an original starter idea.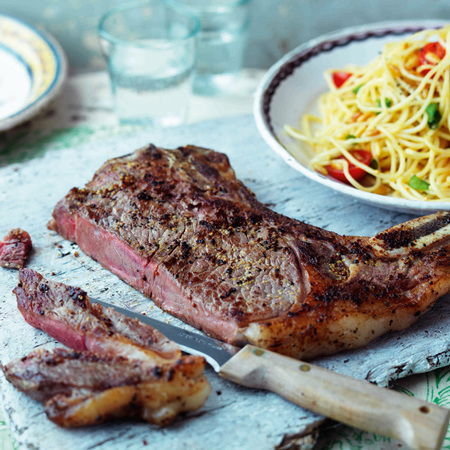 PORTERHOUSE STEAK WITH PINE NUT SPAGHETTI RECIPE
Rich steak and melt in the mouth pasta. What's not to love?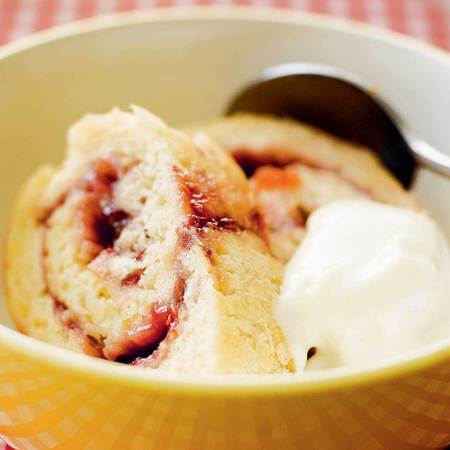 GRANDMA'S JAM ROLY-POLY RECIPE
Give your Dad a trip down memory lane with this traditional ropy-poly recipe.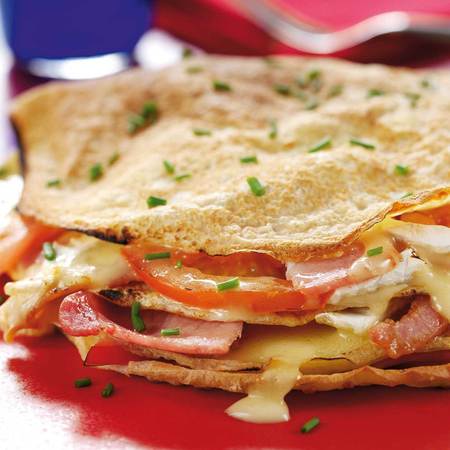 BACON & SOMERSET BRIE PANCAKE STACK RECIPE
This decadent dish is the king of pancakes....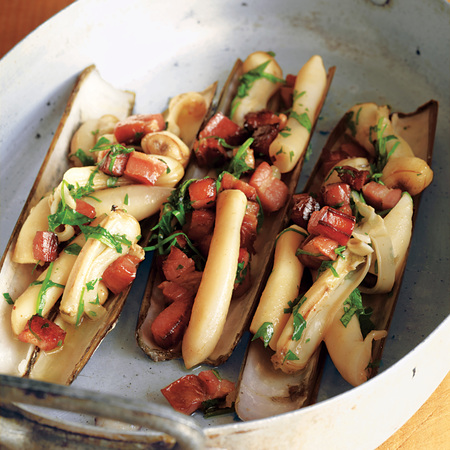 RAZOR CLAMS WITH WILD BOAR BACON & GARLIC RECIPE
A yummy twist on a traditional classic, the wild boar gives this recipe the wow factor.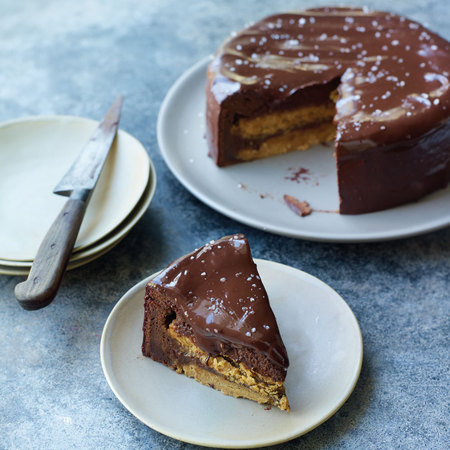 ERIC LANLARD'S SALTED BUTTER CARAMEL CAKE RECIPE
Surprise Dad with this delicious salty, sweet cake.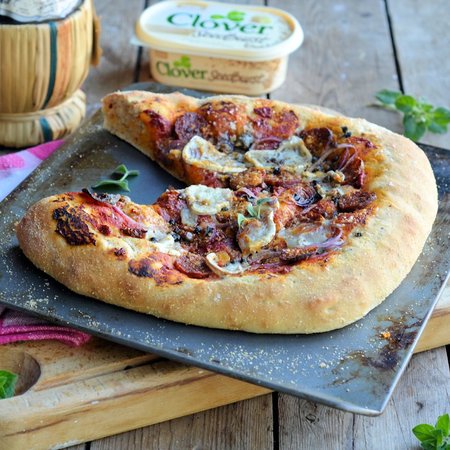 SUN-DRIED TOMATO, RED ONION & CHORIZO PIZZA RECIPE
Have a film night in with your old man and a whip up this posh pizza.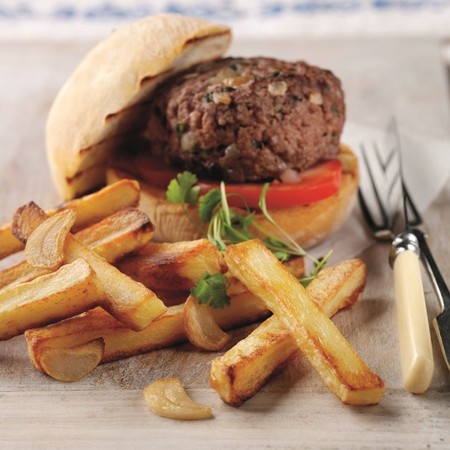 POSH BEEF BURGER & ROASTED GARLIC CHIPS RECIPE
A modern twist on a family favourite.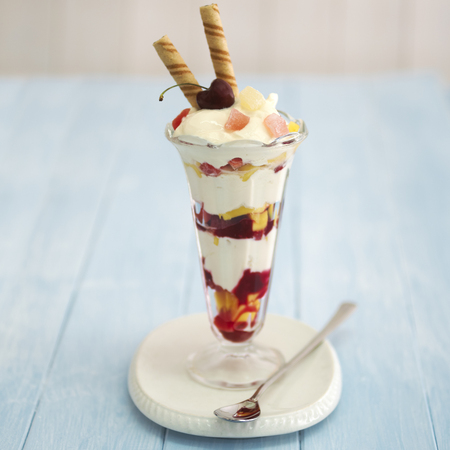 KNICKERBOCKER GLORY WITH STRAWBERRIES & CHERRIES RECIPE
Dad doing a spot of gardening? Surprise him with this afternoon treat.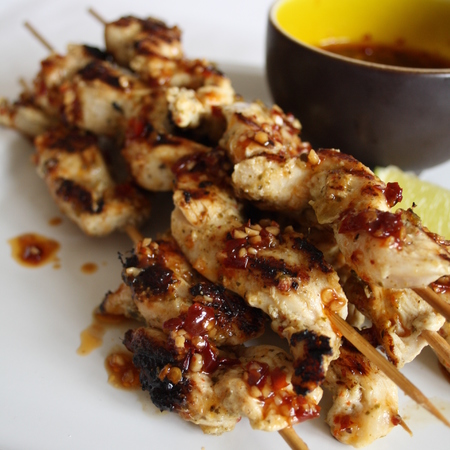 CHICKEN BBQ SKEWERS RECIPE
Spice up the BBQ with these succulent chicken skewers.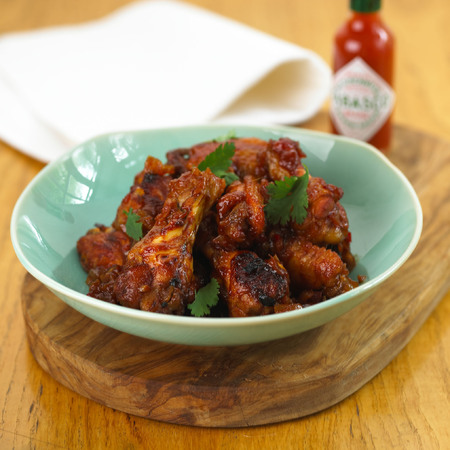 SPICY CAJUN CHICKEN WINGS RECIPE
These tasty wings make great finger food at a family get-together.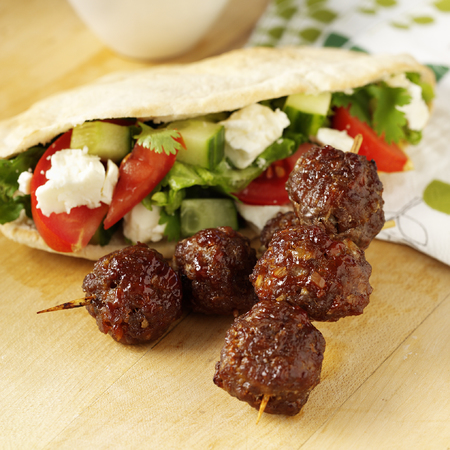 MINCED LAMB BBQ SKEWERS WITH PITTA POCKETS RECIPE
Spoil your Dad with a Father's Day picnic - these simple skewers are easy to make and pack.
What are your Father's Day plans? Tweet us
@handbagcom
SOUR BEER COCKTAIL RECIPE
TIME TO PACK A PICNIC WITH THESE SUMMER RECIPES
MORE FOODIE IDEAS