American home cooking is all about hearty comfort food. And we like it.
Have a go at these tasty American recipes and bring a smile to your face.
Click on the recipes below to find the step-by-steps...
SLOW COOKED SLIDERS WITH HOMEMADE COLESLAW RECIPE
(above)
The UK has undergone a lusty love affair with sliders over the past year. We can not get enough of them. Stick these in the oven and forget about them.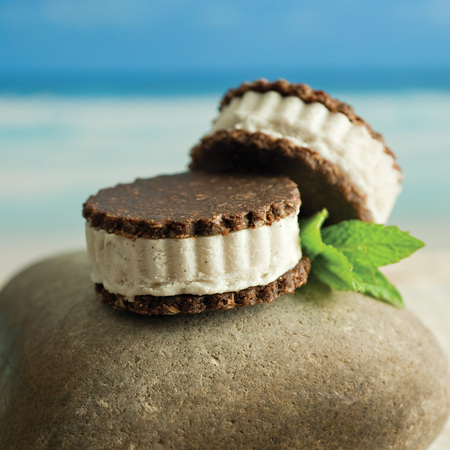 ICE-CREAM SANDWICHES WITH COOKIE DOUGH RECIPE
Perfect for lazy sunny days, sandwiching ice cream between cookies makes complete sense.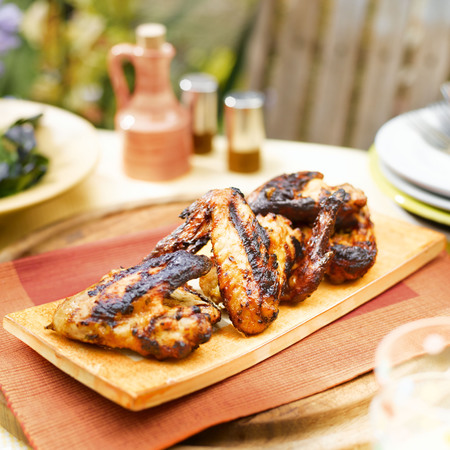 CHILLI CHICKEN WING KICKERS
There is no way to eat these glamourously. But who cares? They taste mighty fine.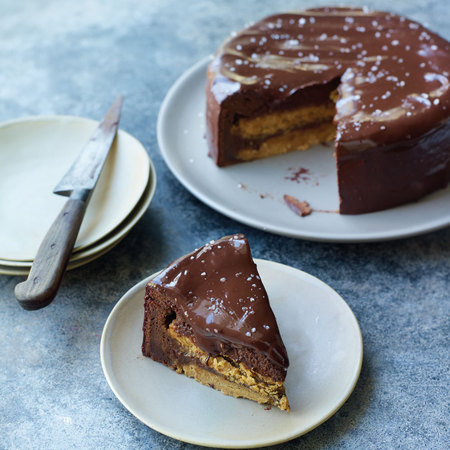 ERIC LANLARD RECIPE: SALTED BUTTER CARAMEL CAKE
Salted caramel
is one of our favourite inventions. Probably ever. We love it so much, we are boarding on having a problem.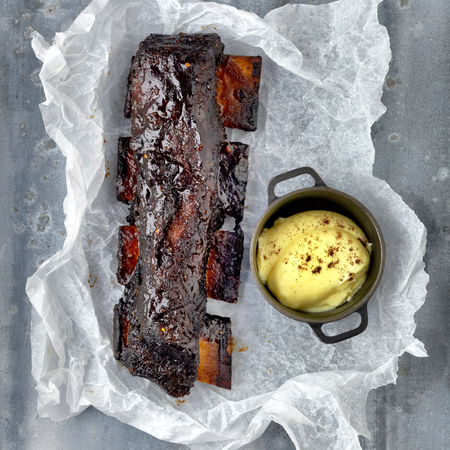 COFFEE GLAZED SHORT RIBS
We want our baby back, baby back, baby back ribs.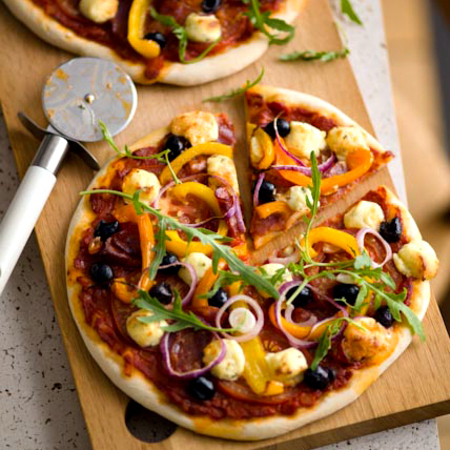 HOMEMADE CHORIZO AND ROCKET PIZZA RECIPE
Sure pizza is Italian, we know that, but America has a love affair with slices of the doughy good stuff.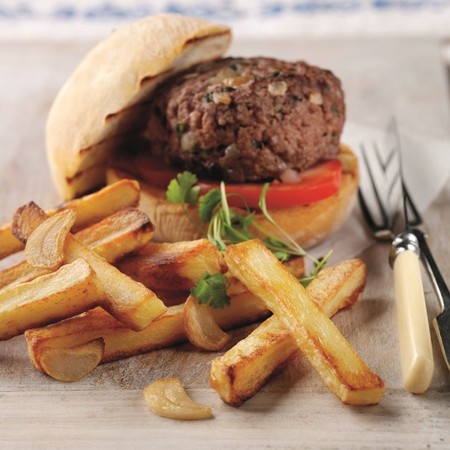 POSH BEEF BURGER & ROASTED GARLIC CHIPS RECIPE
This isn't any burger. It's a flippin'
posh burger
with garlic chips.
RED WINE CHOCOLATE BROWNIES RECIPE
Whoever thought to put
red wine
in brownies is a genius.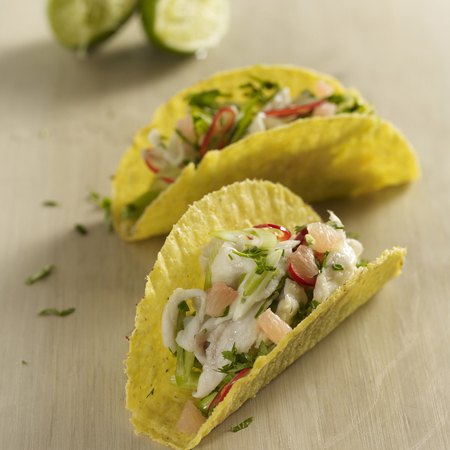 LISA FAULKNER'S SEABASS CEVICHE TACOS RECIPE
This simple fish tacos recipe is perfect for balmy sunny evenings.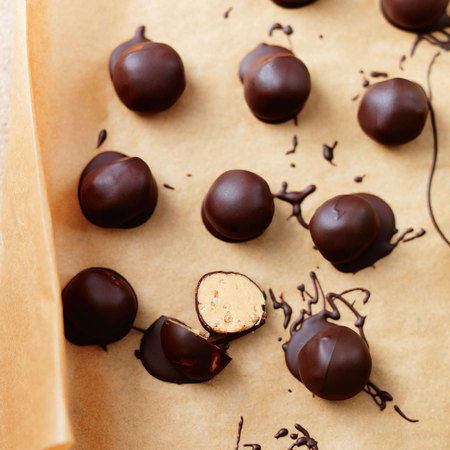 PEANUT BUTTER AND CHOCOLATE CANDY BALLS
America can be credited with being able to cram peanut butter into nearly any recipe. We appreciate their hard work.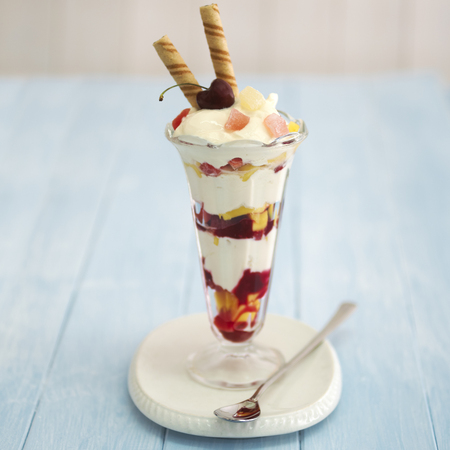 KNICKERBOCKER GLORY WITH STRAWBERRIES & CHERRIES
This
ice cream sundae
will take you right back to your youth.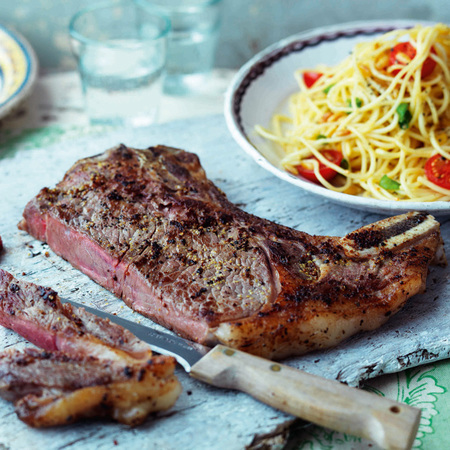 PORTERHOUSE STEAK WITH PINE NUT SPAGHETTI RECIPE
Steak and spaghetti, what a winning combination.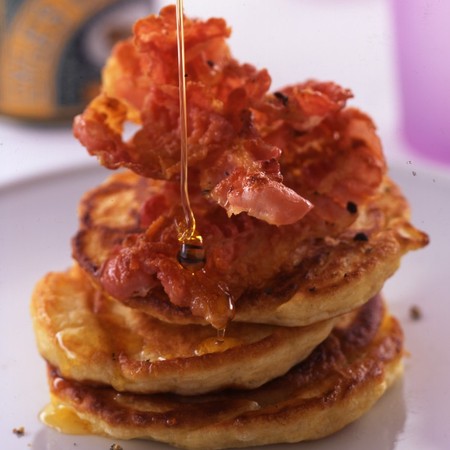 PANCAKES WITH CRISPY BACON AND GOLDEN SYRUP
Syrup and bacon on pancakes is just the most comforting breakfast (admit it, you love it too) especially when
suffering a hangover
. It combines all our favourite food groups: meat, batter, sugar and salt.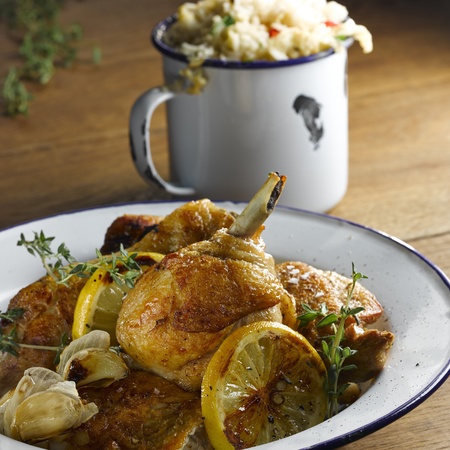 MAPLE AND LEMON CHICKEN
Sumptuous chicken pieces cooked in maple syrup. Dig in with your hands.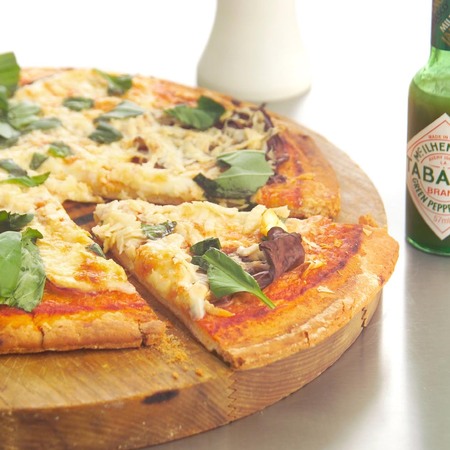 DOUBLE CHEESE PIZZA
Why have one cheese on a pizza...when you could have two? Go hard or go home we say.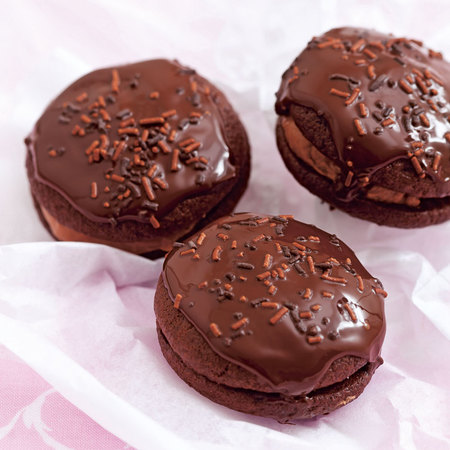 DOUBLE CHOCOLATE WHOOPIE PIES
The
whoopie pie
is an alien concept to us Brits - but this giant sandwich, cake, gooey type cookie thing is proper tasty.
If you like that, you'll love...
3 DELICIOUS WAYS WITH SALTED CARAMEL
ALL HAIL BE TO WINE INFUSED POPCORN
MORE TASTY RECIPE IDEAS