American Apparel
have tried to win themselves some lady points by giving their mannequins pubes.
The controversial retailer has teamed up with artist Petra Collins to give all the underwear dummies a
protruding lady garden
to make a feminist point.
One of their
stores in New York
has been showcasing the bushy ladies in order to "spark up curiosity and conversation about what we deem beautiful and sexy," explained District Visual Manager Dee Myles.
"This image is stating that women are not a subordinate creature to just be entered," added the artist.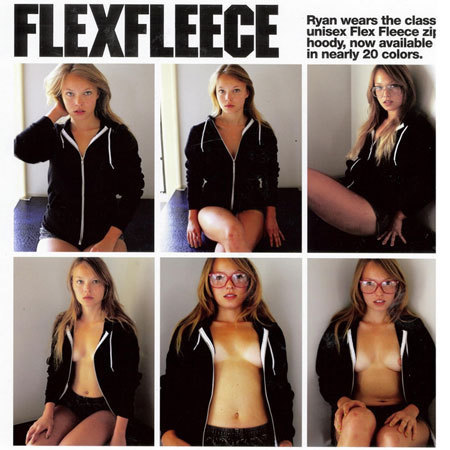 Hang on - did we just black out, we are all still talking about American Apparel right? The brand that
continuously has adverts bands banned
for showing naked underage looking models? Ok, just checking.
In which case this
publicity stunt
would sound so much better coming from basically any other brand. Seriously, anyone.
But at least they're in defence of lady gardens, hey?
Thoughts? Tweet us
@handbagcom
5 sexist adverts you won't believe were made
AMERICAN APPAREL 'OBJECTIFYING' ADVERTS BANNED
HOW PLUS IS PLUS SIZE?
MORE LIFE NEWS