Miranda Kerr
has spoken at various times about her amicable
split from famous husband Orlando Bloom.
Recently she added just how grateful she is for the ease with which they've gotten on with things.
She told
The Telegraph Online
, "We've been really good about it," she says, speaking specifically about arrangements with their son Flynn.
"He's a great dad, we're great friends and we both really love and respect each other.
It works out really well, because when I go away for a couple days [Flynn] stays with his dad," she said.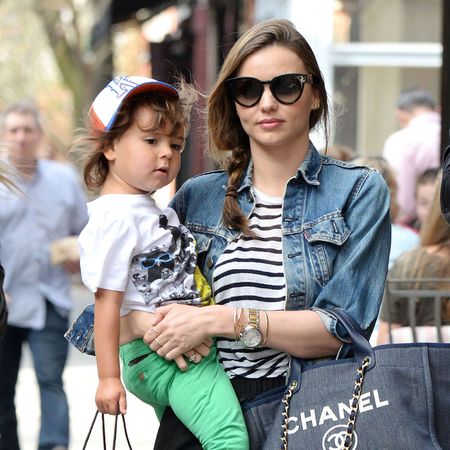 So, when she's not
launching tea set collections
or fronting yet
another campaign for hair care
, her
organic skin care range
and a multitude of other marketing feats, she's succeeding at one of the hardest things there is - breaking up.
So, how does she do it?
She explained, "When I have challenges now, I feel like I sit with them, I try to look at things, because there's always a positive and a negative to everything.
Sometimes I'll speak to friends, and sometimes I'll just meditate and I'll visualise letting it go, or whatever it might be.
Meditation and
yoga
, and having people, as I said, who you trust, who you talk to.
But also writing. I like to write, and then I can rip it up or burn it."
Shock celeb splits
MIRANDA KERR GIVES US THE MICHAEL KORS TOUR
THE NEW FRIENDLY CELEB DIVORCE TREND
MORE RELATIONSHIP STUFF