Aita Ighodaro
is an Oxford graduate, journalist, fashion model and author who's been collecting salacious stories, dating disasters and sinful sex tips to help inspire her latest novel
All That Glitters
.
This is Aita's second book, following on from the successful
Sin Tropez
about two young women who are invited to spend the summer on a luxury yacht. For her latest story, Aita explored the many different sides of dating (online, blind, romantic) by meeting men from all walks of life...all in the name of research, obviously!
We caught up with Aita to find out what she's learnt about the dating game...We wonder if her characters follow her advice or fall head-over-heels?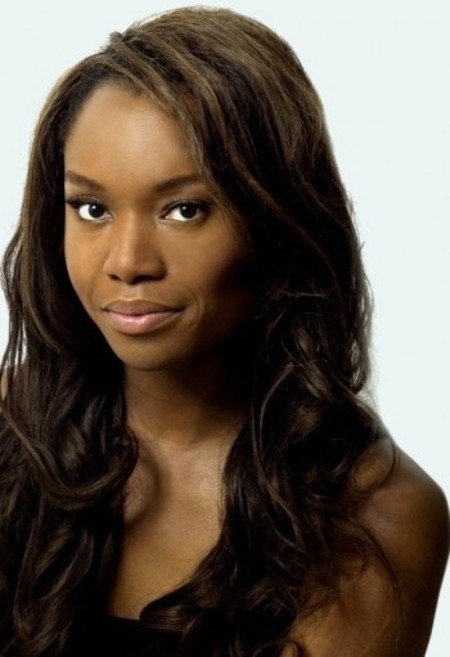 1) Get juggling
Always try to have more than one love interest on the go in the early stages (even if you have a preference)! Having options will give you confidence, make you less needy/desperate and you'll be more desirable as a result.
2) Be wise about his ways
Don't miss out on the good ones by being blinded by easily resolvable problems. Learn to separate superficial qualities (which can be changed) from those that are innate and make your man who he is.
For instance, dress sense is a superficial quality which - if you dislike it -you can stealthily improve for him with tips, hints and presents over the course of the relationship.
If he is of an anti-social inclination and loves nothing more than a quiet night in, whereas you prefer to organise big dinners out with twenty friends, this is a more serious sign of incompatibility. It's up to you to decide if you can overcome this problem.
3) It's about you, not him
By this I mean that when we're with a guy who's right for us, we tend to be our best selves. Think about the kind of person you become when you're with your date.
If you find that when you're with him you become needy, neurotic and insecure whereas you are usually a confident, easy-going person, then it doesn't matter how handsome or clever he is, I say ditch him!
Likewise, that guy who doesn't necessarily fulfil your preconceived ideas of the perfect man but somehow makes you feel happy, safe and like a goddess when you are with him is worth giving more than a chance.
4) Get to know the real him, not the virtual him
Get to know him organically. That means we need to get out of our internet and celebrity obsessed modern mentality and avoid whipping out our i-phones to Google him the minute you've given him your number.
Also don't ask mutual friends their opinions on him. Going to the initial date with no preconceived ideas will mean you get to know the real him, not a skewed, one-sided portrayal. What's more it'll up the excitement factor as you gradually learn more and more about him.
5) Bypass the committee
Just as it's better to get to know him by yourself, you should also try to decide whether you like him, whether he likes you and what the hell he meant by that text message yourself!
I know those juicy, gossipy post-date analyses with girlfriends can be irresistible but try to refrain from picking apart every little interaction.
Each new person you discuss the 'state of play' with will have a different take on your relationship and will advise you out of context and from their own perspective which may not be relevant to your particular circumstances, leaving you even more confused than at the start.
As if that's not troublesome enough, talking constantly about your love interest will superficially inflate his importance until the poor thing reaches God-like proportions in your head and you become unable to have any kind of cool and coherent interaction with him whatsoever. Not good.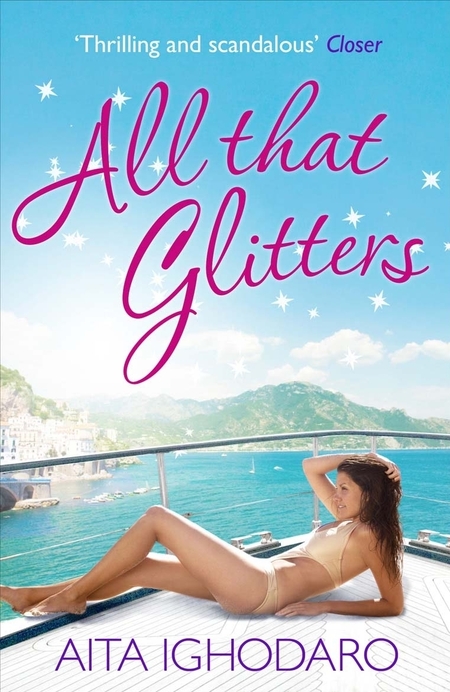 All That Glitters
, £6.39,
amazon.co.uk
.
What do you think of Aita's advice?
HOW TO COPE IF HE'S GONE OFF SEX
JEALOUSY KEY TO A HAPPY RELATIONSHIP
THE 'FEMALE VIAGRA' NASAL SPRAY