Illuminate your bedroom with these steamy Afterglow candles from
Jimmyjane
that melt to produce scented massage oil.
The candle wax is actually hardened oil which has a very low melting point. Once the candle's been burning for a few minutes, all you need to do is snuff the flame and pour the scented oil wherever you so desire...preferably not on the bed spread.
Each Afterglow candle is made using a unique blend of aphrodisiac scents so you'll certainly be in the mood by the time the oil has melted...
Our favourite is the Pink Lotus candle (pictured above), but we're equally head-over-heels for the Gingersnap and Grapefruit varieties.
If you're looking for something deeper and darker (Fifty Shades of Grey-style) we recommend the
Bourbon spiced candle
that combines oak, caramel and rich boozy scents. Perfect for Mad Men inspired role play..oh er.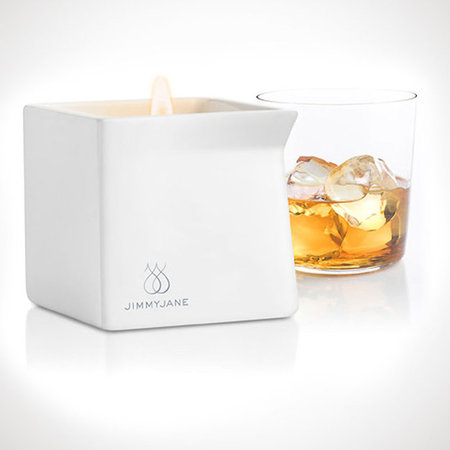 Jimmyjane Afterglow Massage Oil Candle, £22.50,
coco-de-mer.com
.
What do you think?
KINKY RED UNDERWEAR WILL HELP YOUR BEDROOM SIZZLE
'SIN TROPEZ' AUTHOR AITA IGHODARO REVEALS HER TOP 5 DATING TIPS
HOW TO COPE IF HE'S GONE OFF SEX