It may be cold outside in Britain, but in Miami - it's frozen hot chocolate time.
Kim Kardashian
has enlightened us to a treat that we can't believe we've lived so long without.
Tweeting a picture of herself yesterday with friend Jonathan Cheban, Kim was seen drinking her way through a frozen hot chocolate at restaurant Serendipity 3.
The reality star wrote, 'Frozen hot chocolate time!!!'
It's made by mixing melted chocolate with a hot choc mix, milk and then mixed with ice. To make it even more naughty - it's topped off with whipped cream. Delicious!
For a healthier option, try Yoomoo's frozen yogurt version which combines fat free chocolate frozen yogurt, dark chocolate buttons and cocoa.
Available at all
Yoomoo bars
now for £3.25.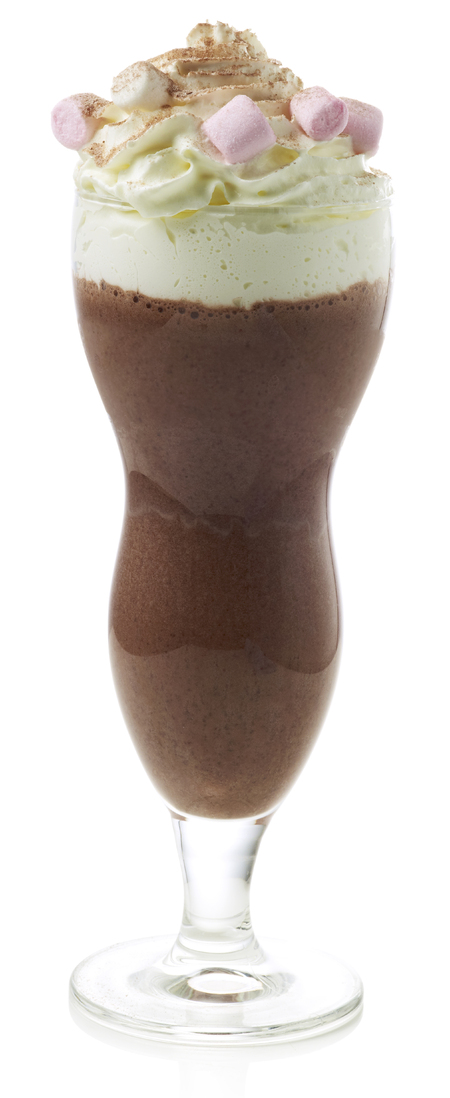 Do you like the sound of this? Leave a comment below to
be in with a chance of winning a £100 goodie bag
ONE XMAS MEAL ISN'T ENOUGH FOR GREEDY BRITS
TASTY TWEETS: MILLIE MACKINTOSH EATS SNAILS
TASTY TWEETS: ELLA HENDERSON LOVES NANDOS