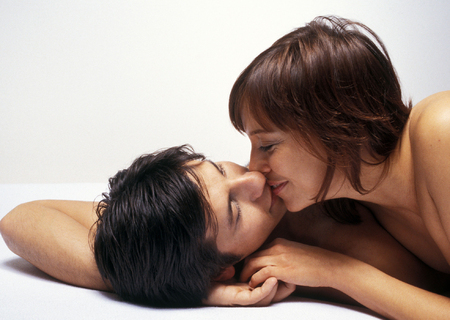 Although you sacrifice some of the intimacy in the bedroom when you turn your back on your partner, most women will admit that doggy-style positions are some of the most exciting.
Here are three reasons why you should forget looking into his eyes for one night and turn your back on him in the sack...
To activate your G-Spot
Him from behind positions alter the angle of the vagina giving him better access to your G-spot. To make it work for you, arch your back as much as you can and angle your legs wide. If he's hitting the right spot you should feel the urge to pee, because the G-spot is located near the urethra (through which urine passes). Don't worry this sensation doesn't last long.
To get a good feel
When he's behind you, your hands are free to stimulate his perineum (the smooth area between his testicles and his anus). Meanwhile, he can stroke your lower back, hips and stomach, which are all key erogenous zones that often get ignored.
To fantasise about someone/something else
As there's no eye to eye contact you are both free to fantasize about anything or anyone that you want without fear of reprisals. This position also has the added benefit of feeling just that little bit naughty, so you can both release your kinky sides.
For more sex tips and advice read
Supersex by Tracey Cox
.
What do you think?
Leave a comment below to
be in with a chance of winning a £100 goodie bag
REINVENT SOME CLASSIC SEX POSITIONS
VAJAZZLE TREND CAUSES BOOM IN A&E VISITS
CHRISTMAS 2012: SANTA'S SAUCY GIFT GUIDE