If you're missing
Big Fat Gypsy Weddings
(what a show), then new Channel 4 documentary
What Happens in Kavos
is here to fill that void.
Shocking and hilarious in equal measures, the programme follows the drunken debauchery at Greek holiday destination Kavos. It's time to find out what happens when there are no rules.
Anytime, anywhere
Anyone can and will get laid (well, unless your name is Daryl from Nottingham who failed miserably in last night's episode).
As one holiday goer said, 'If you're a virgin you will lose it in hours…you might even lose it at the airport.'
In the street, in nightclubs, in front of all your mates - sex anywhere is a ok.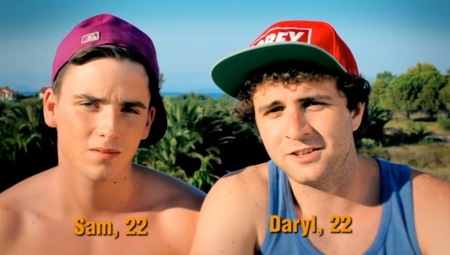 You will never look at salad in the same way
If you don't know what the tomatoes and cucumber game is, you might want to put your lunch away before you find out.
A vagina can not cause a three inch rip in a penis
When will people learn that doctors know when you are lying. So if you didn't split your penis 'just having sex', how did you?
Boys go for one reason and one reason only
'No one goes on a lads holiday to bash the bishop all night,' Daryl
The helicopter is an acceptable sexual position
Missionary is for chumps.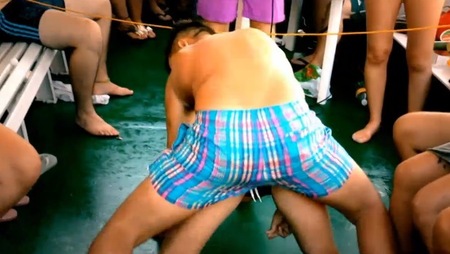 Bald eagle
The less hair the better. Men spend a lot of time clogging up the sinks of Greece by shaving their nethers, veeting their backs, and plucking their eyebrows.
Drinking urine does in fact make you sick
The workers in Kavos have a rule that if you sleep with the same person three times, you have to drink a cup of urine. Not necessarily your own.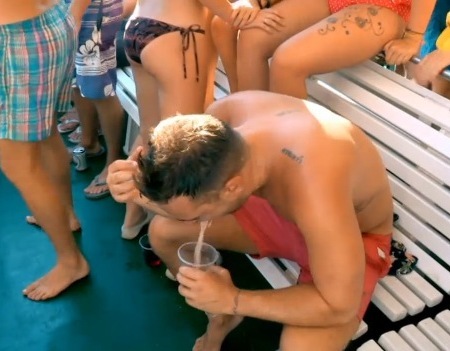 1 in 3 people in Kavos have Chlamydia
Boys don't always 'put their wellies on when they're paddling' if you catch their drift. Dumbfounded.
Don't go on TV if you have a boyfriend back home
Saying you don't go to Kavos for sex and then being filmed stripping in a nightclub to get free drinks from men may cause drama when your boyfriend in Blighty watches it on TV.
You sunk that Battleship
An endearing term for an overweight girl or 'wrong-un' (Daryl's words. Obviously).
Y.O.L.O
You only live once. The Kavos mantra.
The sexual health clinic is questionable
If he's not smoking cigars outside, then the head of Kavos emergencies has some inappropriate advice and procedures to dole out. We know Dr Christian only speaks the truth, as he tweeted last night,
'4 swabs for STI test on Kavos?! Ridiculous, dangerous and irresponsible! High risk of urethral structures. I'm cross about this.#kavos'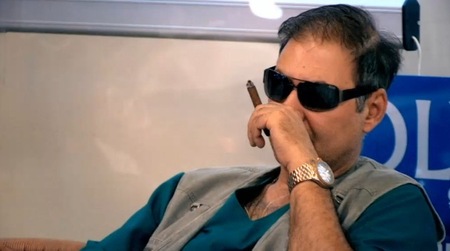 You don't want to snap your banjo
Also know as the Frenulum on a penis (the bit of tissue that joins the head to the shaft. Squirm.)
You can't laugh a girl into bed
Oh Daryl. Nice try. One day son.
If you missed it, catch up on
4OD immediately
.
What did you think of the show? Leave a comment below to
be in with a chance of winning a £100 goodie bag
DID YOU SURVIVE THE MOST ADULTEROUS DAY OF 2013?
HOW TO WRITE YOUR OWN EROTIC FICTION
MCFLY'S TOM SINGS HIS WEDDING SPEECH