In honour of founder
Harry Gordon Selfridge
(and probably because Mr Selfridge is on the telly!),
Selfridges
in London has introduced the Mr Selfridge Recommends menu in their pop-up restaurant and champagne bar, The Tasting Room.
The dishes are a modern day take on an original menu taken from a celebratory dinner held in honour of Mr H. Gordon Selfridge himself, when the store opened in the 1900s.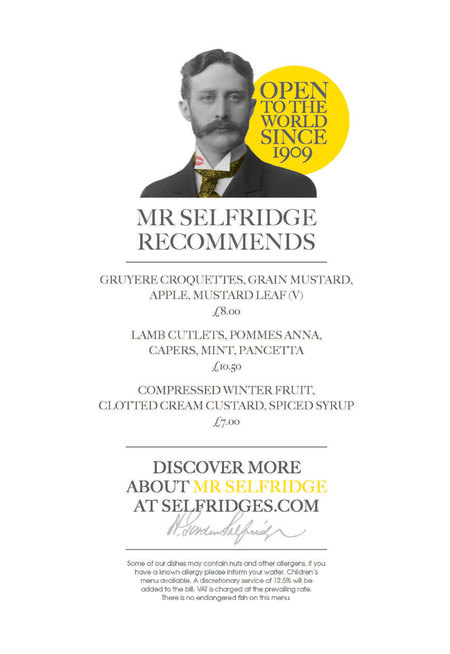 Customers can enjoy a modern take of how people ate in the 1900s as well as being able to relax in the celebrated building itself and enjoy some aptly named cocktails. Anyone for The Millionaire?
Do you like the look of the menu? Leave a comment below to
be in with a chance of winning a £100 goodie bag
HAPPY MEAL TOYS TO BE REPLACED BY BOOKS
FUN FITNESS WITH PAINTBALL FITNESS
HOLIDAY LIKE A CELEB IN 2013