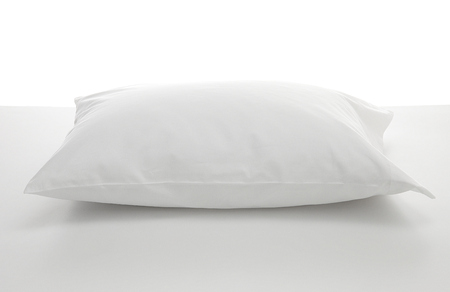 Ignore the slightly hilarious name and think of it as a slightly reinvented version of doggy style.
The 'Magic Mountain' position requires a big stack of pillows that are high enough to reach your shoulders when you're kneeling on the floor.
Okay, if you've dug those out of the emergency bedding and towels cupboard,
here's what you need to do...
First of all construct your mountain out of a pile of pillows and kneel in front of them. Throw your arms over the top of the stack and lean forward so your body weight is supported by the 'mountain'. Try and keep your knees close together.
Get your partner to kneel behind you with his legs on the outside of yours. In this position he'll need to enter you and then lean forward so his arms and torso are wrapped around your upper body.
Why he'll love it...
He has all the fun of traditional doggy style but with easier access to your breasts. Plus, he'll be able to whisper sweet nothings (or serious dirty talk) into your ear and reach around for a kiss whenever he feels like it.
Why you'll love it...
In this position you'll get deep penetration, lots of G-Spot and clitoral stimulation as well as the added boost of your bodies being tightly moulded together.
Just make sure you use firm pillows - falling flat on your face isn't sexy!
Opinions please!
Leave a comment below to
be in with a chance of winning a £100 goodie bag
.
TOP 6 CASUAL RELATIONSHIP RULES
TRY THE KAMA SUTRA 'PEG' POSITION
DATING SITE WANTS YOU TO 'SHOP' FOR MEN