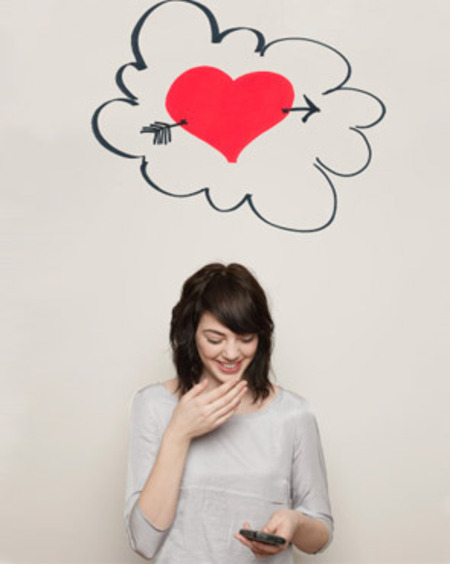 It's the final day of International Flirting Week (13-19 February) and we're rounding up our coverage of flirting statistics, tips and advice from
Zoosk.co.uk
and flirting expert and social anthropologist,
Jean Smith
.
Today's top tip is all about staying true to yourself and not taking on a 'flirting character' who uses fake interests to impress people.
It's easy to get nervous when you're chatting up Mr Perfect, but being honest about yourself is crucial especially if the flirtation morphs into an actual relationship. Are you really going to be able to fake an interest in Aston Villa football club for months on end...
Flirting tip of the day: Have fun, don't lie and don't change
When you're in the moment try not to think of flirting as something you have to do - instead see it as a fun way to pass the time and meet new people. With this mindset you're less likely to put on airs and graces in order to 'impress' someone. You don't need them to validate your personality. The only person who needs to worry about that is you!
Keep it light, fun and pressure free and don't assume that you have to be a master flirter to end up in a secure relationship. The only losers are those who don't try at all.
Body language expert and
Invisalign ambassador
, Judi James, believes the most important element to flirting is being yourself.
Trying to carry a fake persona through to a first date, second date or a relationship will only make someone doubt you when the truth is revealed. A genuine personality should always be high on the agenda.
According to research, 98% of men in America, Canda, the UK and Italy admitted that they enjoy being flirted with, so what are you waiting for!
What do you think?
Leave a comment below to
be in with a chance of winning a £100 goodie bag
.
FLIRTING TIP OF THE DAY NO.1: MAKE A GOOD FIRST IMPRESSION
FLIRTING TIP OF THE DAY NO.2. LEARN HOW TO DO 'TOUCHY FEELY'
FLIRTING TIP OF THE DAY NO.3: BE CONFIDENT AND FEEL COMFORTABLE
FLIRTING TIP OF THE DAY NO.4: MAINTAIN EYE CONTACT AND WATCH OUT FOR HIS 'SIGNALS'
FLIRTING TIP OF THE DAY NO.5: PLAN YOUR SMALL TALK AND DON'T BE QUICK TO JUDGE
FLIRTING TIP OF THE DAY NO.6: DON'T FEAR REJECTION AND STAY POSITIVE
Zoosk.co.uk is the romantic social network that helps members create and share their romantic journeys, with millions of members from around the globe enjoying the service each month.