Brad Pitt
and Angelina Jolie's first venture into wine making is a success as the couple's rose wine sold out in just five hours.
Produced on their estate in the South of France, the first 6,000 bottles of the Miravel Rose 2012 sold out within hours.
The 'fresh and fruity' plonk has been produced in a collaboration with Marc Perrin, a famous Provence winemaker.
Chateau Miravel is a 1,200 acre-property reportedly worth over $60 million, and supposedly where the couple plan to marry later this year.
The attached vineyards already had a good reputation before Brangelina decided to have a bash at producing their own vintage, and critics say the tipple is top notch.
Reportedly wine connoisseurs themselves, the couple have been heavily involved. In a statement, Brad Pitt said, 'We are intimately involved and quite enthused over the wine project with our friends, the Perrin family.'
The heavy champagne like bottles with Jolie-Pitt on the back, sold for €105 for a six bottle case.
The wine will apparently go on sale to restaurants and wholesalers later this month and there are plans for a white and a red drop to be released later in the year.
Would you want to try Brangelina's wine?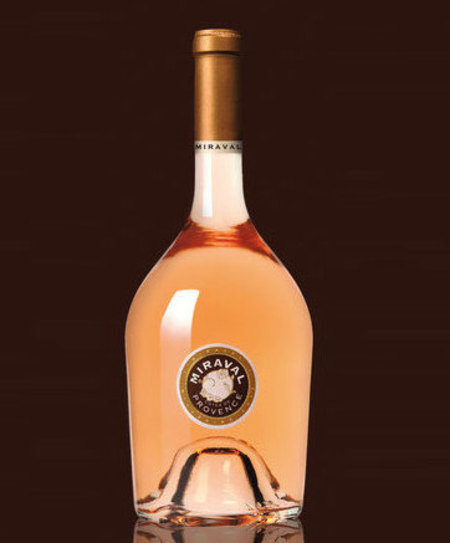 BRITISH PIE WEEK RECIPE: APPLE & BLACKBERRY
DUKAN DIET RECIPE: ORANGE FLOWER MADELEINES
WATCH: JOURDAN DUNN MAKES A SPICY ASIAN BEEF SALAD