Justin Timberlake
has a secret hobby. He likes to wear a pinny and bake pies with his Grandma.
Too cute!
JT's proud Granny Sadie Bomar told
The Sun
, 'Justin comes in the kitchen with me when I'm in there … puts an apron on and he wants to learn. Jessica [Biel] is a lucky girl because he makes her good, home-cooked pies. I've taught him well.'
The newlywed singer likes to delight his wife Jessica Biel with sweet treats as opposed to pies of the steak 'n' kidney variety.
'He loves my pies and now he makes my three-layer pie. It's got a chocolate layer, but Justin makes it with butterscotch. I have also taught him to make an apple pie and a pecan pie, a sweet potato pie and also a coconut one. He loves them.'
Whilst we're not sure how this will affect JT's street cred with tough guys like Jay-Z, we just want to pinch his little squidgy cheeks and pat him on the head for being so darn sweet.
Now you've mastered the apple one Justin, you might want to try some of our lovely pie recipes? Just an idea…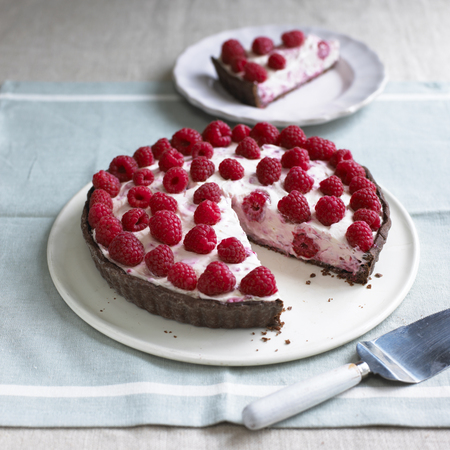 TERRIBLY NAUGHTY SWEET PIES & TARTS RECIPES
COMFORTING & HEARTY PIE RECIPE COLLECTION
GINGER AND LEMON CAKE RECIPE
BARTENDERS' BALL COCKTAIL RECIPE: THE MARY JEAN
POACHED SALMON WITH LEMON, ASPARAGUS & DILL