This organic and low fat yogurt from Rachel's is our new favourite treat to help ward off biscuit urges. The zesty Sicilian lemon and chunky
ginger flavour
packs a warming punch and is completely free of nasty colourings, artificial flavourings, preservatives or sweeteners.
Give it a go straight from the pot or use it as an ingredient to get creative in the kitchen; just coat strips of
chicken breast
or raw tiger prawns with this new flavour before griddling for a fuss-free marinade or - to top off a special dinner party - combine with cream for a tangy lemon crème brulee with warming subtle ginger overtones.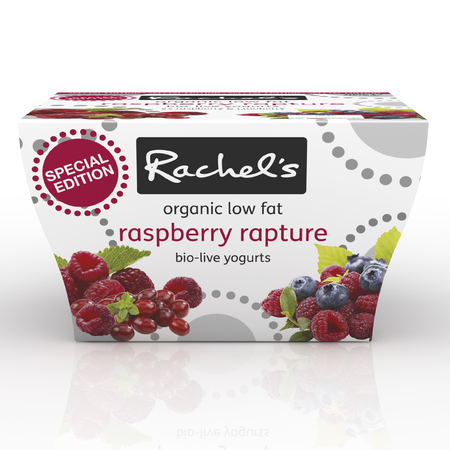 If this doesn't take your fancy there's always the new Raspberry Rapture multipack with two fabulous flavour combinations; raspberry & cranberry and raspberry & blueberry. Yum!
Visit
rachelsorganic.co.uk
or stock up in Sainsbury's, Waitrose and Ocado. Limited Edition low fat lemon & ginger, £1.75, and Special Edition low fat raspberry rapture multipack, £1.89.
Will you be giving these limited edition treats a try?
ROSIE HUNTINGTON-WHITELEY'S SMOOTHIE CHOICES
TASTY TWEETS: FEARNE COTTON'S DEVIL'S FOOD CAK
E
CLICK HERE FOR MORE FOOD AND DRINK NEWS ON HANDBAG.COM