Jessie J
has been getting creative in her kitchen, whipping up a batch of green 'Shrek' soup.
The singer posted a pic of her creation on Twitter, saying, 'Taaaaadaaaa greeeen shrek soup (asparagus, broccoli, red onion and carrot) with pastry twists. Just like GCSE days! Lol #lunchtime'
Ah yes, pastry twists. The height of culinary sophistication at school. We remember making a batch of them in year ten.
Actually we could totes go for a homemade individual pizza too. Happy school days.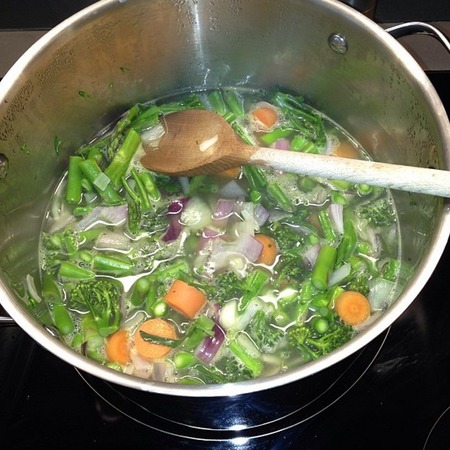 ROSIE HUNTINGTON-WHITELEY'S SMOOTHIE CHOICES
TASTY TWEETS: FEARNE COTTON'S DEVIL'S FOOD CAKE
TOM DALEY COOKS CHILLI STUFFED PEPPERS