Turns out
Delia Smith
? Not a
MasterChef
fan.
The original Queen of TV cookery says she doesn't like the way
MasterChef
judges John Torode and Gregg Wallace criticise chefs and knock their confidence.
Speaking to the
Radio Times
, she said, 'Yes, I would never be a judge on that. They used to ask me but I could never criticise people: my job is to make them feel they can do it.'
'Food isn't theatre and to make it into theatre is wrong. It can speak for itself and it's wonderful and it's beautiful and it's art - it's everything,' she said.
'I don't think it needs that kind of embellishment. Our problem is we don't think highly enough of it, and so we think we've got to wrap it up in all kinds of other things,' Smith added.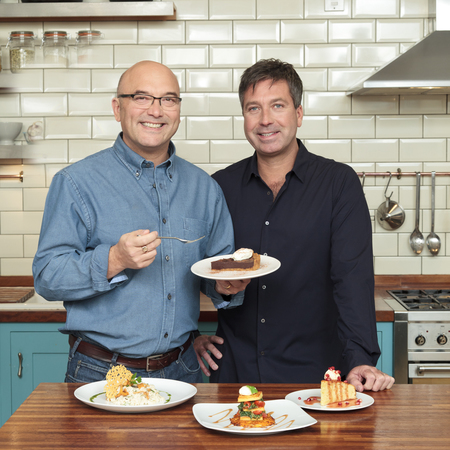 Delia explains in the interview that shows like
MasterChef
are all contributing to the nation's fear of cooking.
'We've lost our grip on home cooking. I can see that by the way kitchen equipment shops are in decline,' she said. 'There are a lot of short cuts but the main problem is that people are afraid to cook.'
She continued, 'Everybody now knows about food from around the world and what chefs do; but not everybody knows how to make an omelette. What is missing is the basics. There's where I come in...that's what I want to try and do: fill that gap.'
The 71-year-old is retired from TV and now runs an online cookery school, but is happy that the Hairy Bikers have taken up her role in the world of TV cookery programmes.
She said of the loveable chaps, 'They make it funny and yet they make you think, 'I'd like to make that'. That's very clever.'
We've got recipes from MasterChef and Hairy Bikers below for a cookery TV slam down. How's your favourite?
MASTERCHEF RECIPE: CHOCOLATE FONDANT
MASTERCHEF RECIPE: STACKED PEAR & BLACKBERRY CAKE
HAIRY DIETERS RECIPE: PLUM RICE PUDDING
HAIRY DIETERS SOUTHERN-STYLE JAMBALAYA