This is the End
is almost out at cinemas. Almost. Just a few more sleeps.
The apocalyptic parody stars a whole raft of celebs trying to survive the end of the world. Are you ready? Deep breath – Go:
James Franco
, Seth Rogan, Jonah Hill, Jay Baruchel, Michael Cera, Emma Watson, Mindy Kaling, Paul Rudd, Craig Robinson, Danny McBride, Channing Tatum and Rihanna.
Phew.
Check out the trailer:
It looks utterly ridiculous…and brilliant.
But as you can see, all James Franco had to keep his friends going was a Milky Way, a box of Cinnamon Toast Crunch, beer and drugs. Not acceptable Franco.
Here's some emergency food items that would keep you going for a few years. You know, just in case:
Coconut oil
Has the longest shelf life of any kind of oil as it can last for over two years. And it's good for your skin and hair. Well, just because you're the last person on earth, doesn't mean you can't look pretty.
Honey
Honey never really goes off. It only goes mouldy when it is contaminated with bits like toast crumbs. Famously a jar of honey was found in King Tut's tomb and was still edible 3,000 years later.
It can also be used for medical ailments and to make mead.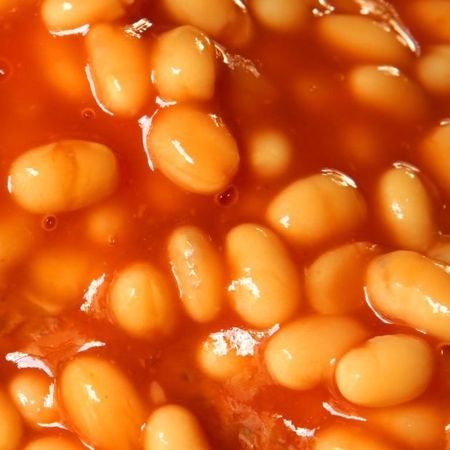 Baked beans
Full of tasty carby goodness, baked beans can last up to five years in a can. Throw in a few with those little sausages in and you're golden.
White rice
Stored properly, it can last over 30 years and is a great filler that can be eaten savory or sweet – say with a spoonful of 3,000 year old honey.
Tequila & rum
Gin is a no go because the juniper in it makes people sad, tequila and rum on the other hand have fun time party connotations. They'll lift everyone's spirits.
Tactical canned bacon
Canned bacon that lasts over ten years. Each can has over 18 servings and has the 'smoke flavour added'. Yummers.
$22.99,
thinkgeek.com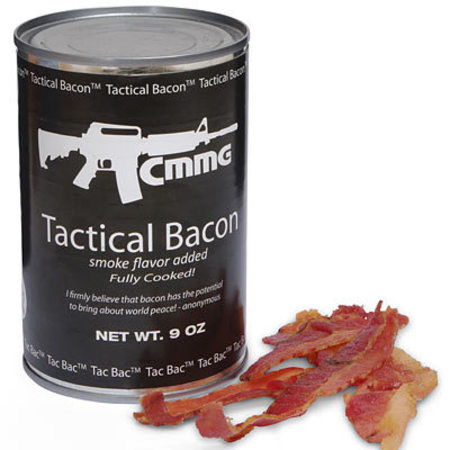 Peanut butter
It has over two years of shelf life on it. And tastes awesome.
Powdered milk
Lasts basically forever. You'll need this because life without a cup of tea is just not worth living.
Corned Beef
Because that stuff will outlive everyone.
Soft grains
Did you know quinoa, rye and barley will last around eight years when kept sealed without oxygen?
Here's a quinoa recipe to practice ready for when it goes off in 2021:
LIME-MARINATED COURGETTE & MINT QUINOA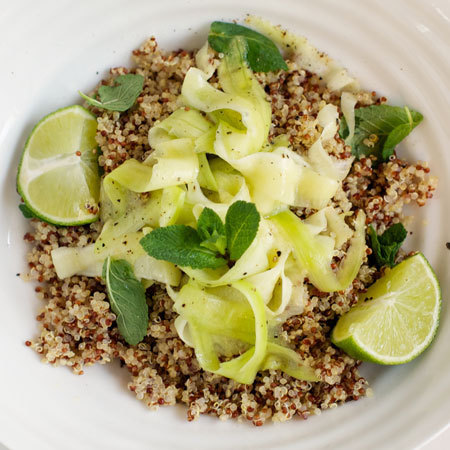 KATY PERRY FIGHTS CRIME WITH SOME CATS IN WIGS
SLOW COOKED SLIDERS WITH HOMEMADE COLESLAW
8 FOODS FOR HEALTHY AND SHINY HAIR