The royal baby is predicted to give a huge £247 million boost to the economy as Britain gets ready to celebrate the arrival of the new heir - with a big chunk of that money going on food and booze.
As Britons wet the baby's head, it is estimated the country will spend £62 million on alcohol and £25 million on food for royal baby parties, according to Joshua Bamfield, director of the Centre for Retail Research.
A further £156 million pounds is expected to be spent on
commemorative china and other collectables
such as toys, books, DVDs and media.
Then of course there is the expected influx of tourists and the knock-on 'Kate' effect as new-parents try and copy the Duchess of Cambridge with her post-maternity fashion choices, baby clothes and nursery picks.
Kate Middleton
has already proved her pull on the nation's purse strings with her outfits frequently selling out, from that famous blue
Issa engagement dress
to her
Topshop maternity dress.
'This is a good news story and there really is no downside. With the birth coming in July, people will have time to get involved, and that means additional spending,' Bamfield told
Reuters
.
While this is a big boon for the country's coffers, it doesn't compare to the £2 billion that the Royal wedding was thought to have injected into the economy.
On that note - here's some royal baby party food & drink recipes for you...
ROYAL BABY: 18 BEST OF BRITISH RECIPES TO HELP CELEBRATE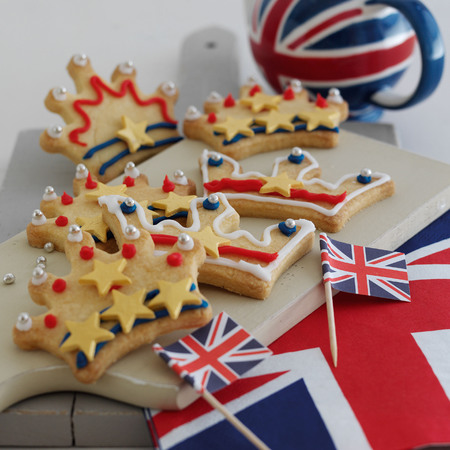 GEORGE IS BOOKIES FAVOURITE FOR ROYAL BABY NAME
10 THINGS YOU MISSED BECAUSE OF THE ROYAL BABY