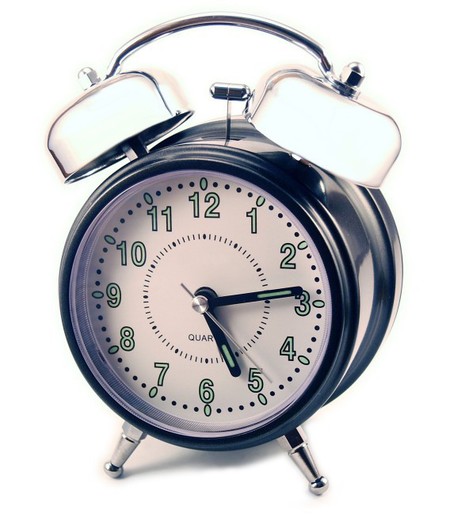 We know hormones rule our lives but this is just ridiculous.
According to the experts your man's testosterone levels peak between 7am and 8am every morning, which is why he's always turned on and ready for morning sex.
Now, you'd think, by some cosmic stroke of luck and biological engineering us ladies would be ready for sex at the same time - to encourgae the production of tiny humans and all that business.
But alas, women's hormones peak in the evening and at night.
To get around this conundrum, you'll have to make some tactical sex decision to balance your drives. If you have sex twice a week aim to make one of those sessions in the morning and the other in the evening. This will make sure at least one of you is raring to go!
If you really can't stand morning sex (but know he loves it) set your alarm five minutes before his to brush your teeth and get yourself in the mood (changing your undies, brushing your hair, etc).
To up the chances that he'll be receptive to your night-time advances avoid heavy meals or send him flirty texts throughout the day so he knows you'll be feeling frisky when he walks through the door.
Check out the gallery below for loads of simple blow job tricks and tips...
What do you think?
WATCH GENDER-REVERSED 'BLURRED LINES' PARODY
WHAT ON EARTH IS A VAGINAL STEAM?
6 WAYS TO AVOID SUMMER HOLIDAY ARGUMENTS