According to insider reports 80s pop star
Sinitta
'burst into tears' when she discovered her lifelong friend and ex-flame Simon Cowell has fathered a child with socialite Lauren Silverman.
49-year-old Sinitta dated music mogul Simon on and off for 20 years, but they never managed to make it work. She's now said to be distraught and stunned that Simon will be starting a family with someone else.
The news follows allegations that Simon had an affair with his best friend Andrew Silverman's wife Lauren. Reports suggest that Andrew filed papers in the Manhattan Supreme Court two weeks ago, naming Cowell as a co-respondent and citing adultery as the main reason for ending his marriage.
Sinitta posted this cryptic Tweet two days before news of Simon's love child emerged. Perhaps suggesting she knew the news was about to break...
Something has just happened ..half miracle, half nightmare! #WakeMeUpIWantToGetOff!!

— Sinitta (@sinittaofficial) July 29, 2013
The rest of Simon's circle of close female friends, including former flames Mezhgan Hussainy, Terri Seymour and Jackie St Clair, seem equally unimpressed with his big baby news according to reports.
A friend close to Simon told the Daily Mail, "Simon is in no doubt the child is his. The other girls can't believe that she is the one who has [got his baby]. They've all met her, they know who she is and they have been reduced to tears by this.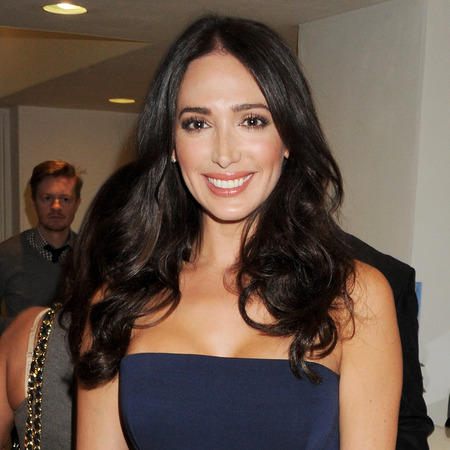 "She has apparently been going around telling people for the last three to six months that she is going to have his baby. In the harem hierarchy, Lauren is regarded as the fun, party girl. Simon is [said to be] freaked out by this but there is no question that he will not support the child."
Poor Sinitta! Finding out the man you love has misbehaved with another woman is never fun. What she needs is to take a look at our top five tips for surviving unrequited love in the gallery below. That will make her life better. We think. We hope...
What do you think?
SIMON COWELL IS 'FREAKED OUT' BY BABY NEWS
SIMON COWELL TO BECOME A DAD?
JAHMENE DOUGLAS LANDS DEBUT NUMBER 1 ALBUM
MATT CARDLE'S MANAGER NOT HAPPY ABOUT X FACTOR SNUB