It's not been a good few weeks for Emma Roberts. First
she was arrested for domestic violence,
and then the actress was accused of using her celeb status to try and push in the front of the cronut queue in New York.
Not cool Emma.
The
Daily Mail
reported that Roberts was turned away from Dominique Ansel bakery in New York, the home of the much coveted
cronut (a cross between a croissant and a doughnut),
after she tried to push in front of a long queue of people who had waited hours to get their paws on the sugary treat.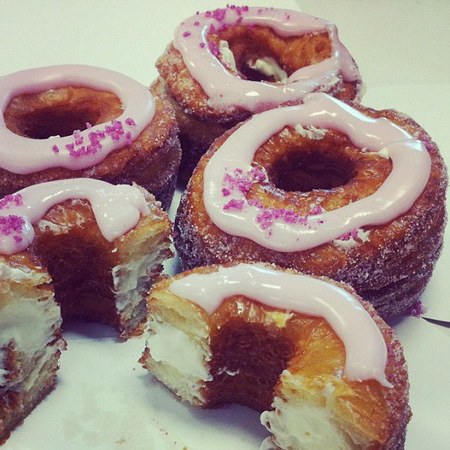 But Roberts says it was all a big misunderstanding. Speaking to Jimmy Fallon, she actually just didn't realise there was a line and once was she was informed - she waited like everyone else.
Nice try Roberts - but hey, it was worth a shot.
A CRONUT WHAT NOW?
JESSIE J'S ICED RED VELVET CAKE
THE BEST & WORST FAST FOOD BREAKFAST BATTLE