Jessie J
loves a good pair of patterned leggings, especially if they have pictures of food on them.
The singer posted a snap of her hanging out in LA in some rather fetching raspberry print ones.
Here they are close up...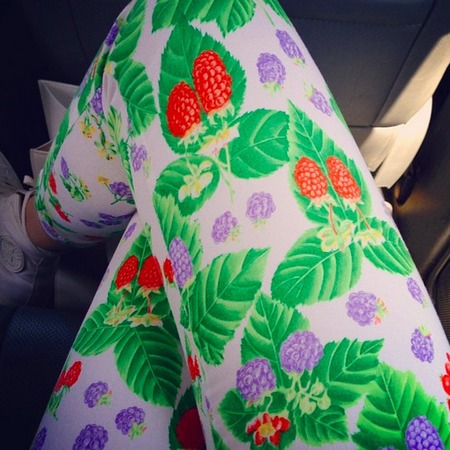 Nice huh? Fun and tasty looking - get in on the food as fashion trend by purchasing your own meal patterned leggings.
From chips to flumps - here's our pick of the best ones in town...
SICILIAN CHICKEN PASTA WITH GARLIC & RED WINE
EMMA ROBERTS WASN'T CUTTING IN THE CRONUT QUEUE, OK?
THE BEST & WORST FAST FOOD BREAKFAST BATTLE