After years as an eligible bachelor,
Declan Donnelly
has reportedly found love with his manager and long time friend Ali Astall.
According to insiders the pair have been close for years, but they've only recently been going on a string of secret dates.
Ali, 34, has managed Ant & Dec for years, but it's only recently that they've decided to take their relationship to the next level. They've now reportedly told bosses at celebrity agency James Grant Management that they are a fully fledged couple.
Yay, we're so glad Dec, 37, has finally found 'the one'!
A source told The Sun newspaper, "They've adored each other for years and people have often thought they were together - but it's only recently they finally became an item. They kept it quiet for ages but are at last coming to terms with being a couple in public."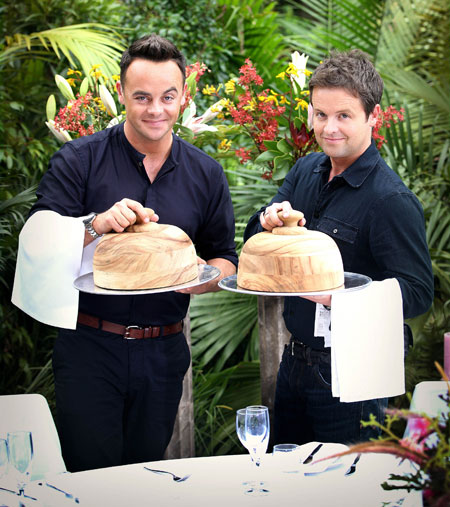 Dec's loyal partner in crime Ant McPartlin has been happily married to wife Lisa Armstrong since 2006, but, despite a high profile string of celebrity girlfriends, Dec had never found the right woman.
The source added, "They have told their families the news as they all know each other anyway. To be honest, it hasn't come as much of a surprise to some because they'd always been close."
In 2011 Dec dated 37-year-old TV presenter Georgie Thompson and he was also linked to
Saturday Night Takeaway
guest host and Pussycat Doll, Ashley Roberts.
Speaking to Radio Times earlier this year, Dec said, "People often ask why I haven't settled down yet. Perhaps I'm incredibly fussy."
Let's hope he's found someone who meets his high expectations!
Is it weird that we found them both strangely attractive in this clip below...Something about a man who can make you laugh, right?
What do you think?
CAN YOU STOP A FRIEND GOING BACK TO A DOUCHEBAG EX?
WHY YOU SHOULD BE FANTASISING ABOUT SEX...DURING SEX
CHANNEL 4 ANNOUNCES 'REAL SEX SEASON'
THIS IS A PROTECTIVE HAT...FOR YOUR VAGINA