We never thought we'd say this, but Kate Middleton was spotted popping into a McDonald's 'restaurant' with our future King, Prince George, recently. Instead of grabbing 12 chicken nuggets and some chips, Kate just stopped for a quick wee and probably a nappy change with the royal nanny.
We love this story! The famously down-to-earth Duchess was snapped in the junk food chain while on her way from Anglesey to Kensington Palace. Instead of seeking-out a high class establishment, Kate simply acted like any normal mum and went to the most convenient place...we can just imagine the stunned looks on all the other customers' faces!
Kate was papped wearing a simple skinny jeans and t-shirt combo with Prince William and Prince Harry's former nanny, Jessie Webb, at her side.
She's travelling back to London to attend the Tusk Conservation Awards on Thursday night, where Prince William will be honoured with an 'Outstanding Contribution to Conservation' award. It's their first official public appearance since Prince George Alexander Louis was born.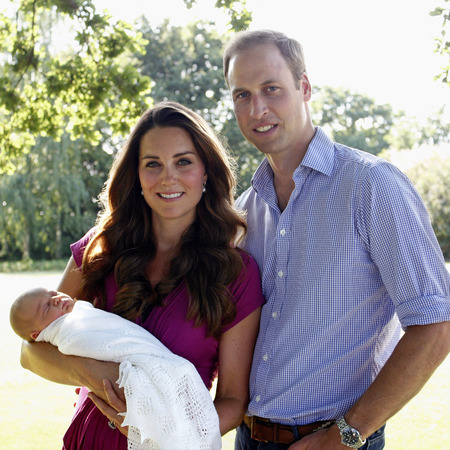 What do you think?
BECKHAMS REVEAL PLANS TO STAY IN LONDON
MADE IN CHELSEA STARS ATTEND MILLIE'S WEDDING
HELEN FLANAGAN GETS NAKED FOR PAGE 3
RED CARPET: SOAP STARS WOW AT TV CHOICE AWARDS 2013