David Gandy
has put his money where his mouth is and invested in
Wheyhey protein enriched ice cream
- a new brand of sugar-free treat that is low in fat and contains zero sugar.
The healthy snack industry has gone wild for Wheyhey, which is packed with whey protein isolate (22g per 150ml pot) that keeps you feeling fuller for longer.
David's so impressed with the product he's become a brand ambassador and investor in the company.
Wheyhey only contains natural sweeteners and is completely gluten-free stopping you from getting that bloated feeling. Each pot contains 165 calories so it's a sin-free treat for dieters.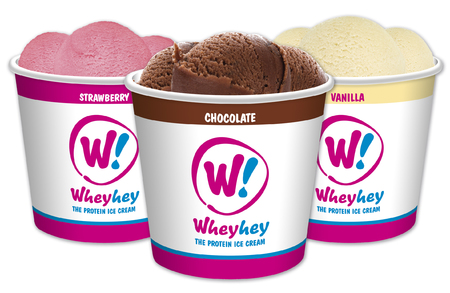 Adding more protein to your diet is thought to reduce blood fats, maintain lean tissue and burn fat for energy. You'll also feel less hungry, which means those chocolate digestives won't seem so tempting. Take a look at David talking about Wheyhey in the video below...
What do you think? Will you be trying David's fave ice-cream?
JESSIE J'S 'WELCOME HOME' PIE AND CHIPS
MARY BERRY PARTIED AT PACHA IN IBIZA?
THE TOP 5 COLD WEATHER SUPERFOODS