Dear Wrigley,
We've made a huge discovery. This is a big deal. We've just come back from
New York
with a bag full of Wrigley's Extra Dessert Delights mint chocolate chip flavour.
It's the best gum you will ever taste. It's like eating cake without the having to swallow part. A bit like this:
We wouldn't mind if we turned into a mint chocolate chip cake.
After a quick
Google
we've also found out the Extra Dessert Delights range also include apple pie, root beer float, rainbow sherbet and strawberry shortcake.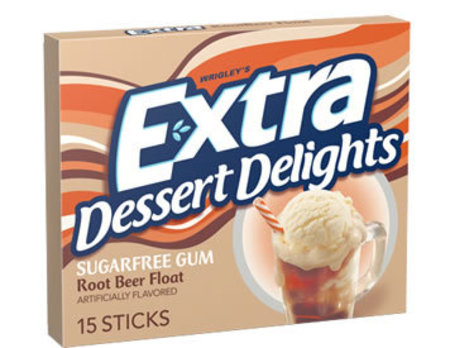 Our biggest question is why can't we buy these in our local newsie?
Yours,
Handbag.com
PS. We're about to start a petition. If you want to get involved, tell us what flavour your want to see in the comments below...
15 PUDDING RECIPES YOU'VE BEEN DREAMING OF
TERRIFYING & SCARY RECIPES FOR HALLOWEEN
CLICK HERE FOR MORE FOOD AND DRINK NEWS ON HANDBAG.COM