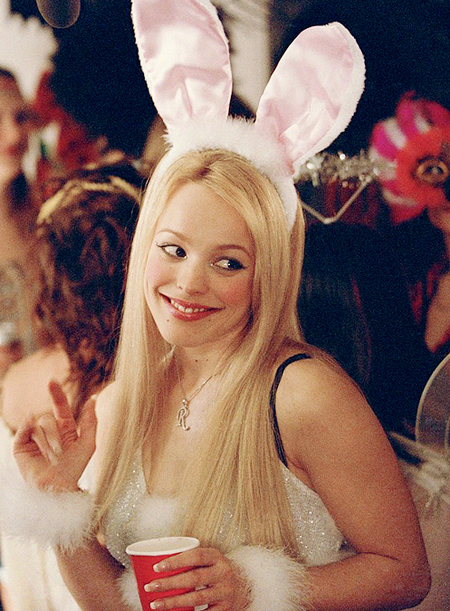 There isn't much that
Mean Girls
didn't get right about life.
Case in point,
Halloween
. As Cady explains, 'Halloween is the one night a year when a girl can dress like a total slut and no other girls can say anything about it.'
Before you start huffing - we're not here to discuss the use of the word
'slut' by women against other women.
One debate at a time please. The point of the statement however is true - and it's a trend that has gone way past high school and haunts us into adulthood.
The over sexualisation of Halloween is long documented and we're not preachy enough to say don't do it - by all means, if you want to dress up as a sexy watermelon then knock yourself out.
But where has the praise gone for
creative Halloween costumes
and where are the options for women who don't want to go in lingerie? Much like Cady, we would much rather dress-up as a
zombie ex-wife
than a box of 'sexy french fries.'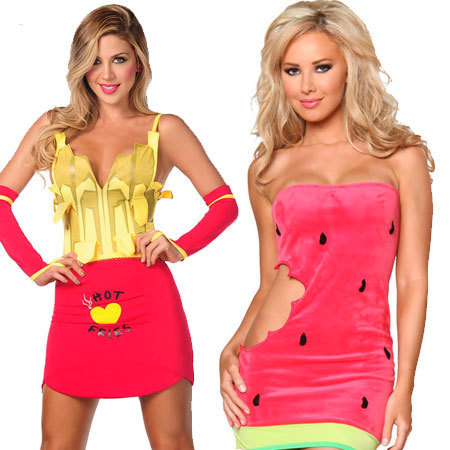 Suzanne Scoggins feels our pain and is on a mission. Scoggins is a writer specialising in women's history and is championing costumes 'for women with imagination.'
On her website
Take Back Halloween
, Scoggins shows free ways to dress up as famous women from history, real or mythical, and how to pull the look together on the cheap with no sewing.
From celebrated female artist Frida Kahlo to Boudicca to Artemis, Goddess of the wilderness - the site has successfully raised $10,775 on
Kickstarter
(239% of what Scoggins needed) to take it to the next level and provide new
costume ideas.
'There's a serious lack of opportunities in life to dress up in strange clothes and pretend to be somebody else...Why waste it?', explains Scoggins.
'I always say there's nothing wrong with being sexy...What's happened though is that everything else has been crowded out....[women were] afraid to wear something that wasn't sexy,' she told The Daily Beast.
So where do you stand on the sexy Halloween costume debate? Let us know your thoughts...
CELEBRITY HALLOWEEN COSTUMES TO COPY
CARVED PUMPKINS THAT SAY HOW WE'RE FEELING
MORE HALLOWEEN STORIES