Is there anything better than a cheeky curry on a Saturday night? When it comes to your health, the answer could be no.
Science has shown that curries contain a host a
health benefits
, meaning that you could be
eating yourself healthy.
Alas, this isn't a license to stuff yourself with vindaloos every night of the week. Shucks.
To reap the full benefits, you should avoid dishes that are packed with cream – including kormas, masalas and pasandras – and instead, go for tomato based curries, including rogan josh, madras, and
jalfrezi
.
5 Surprising health benefits of curry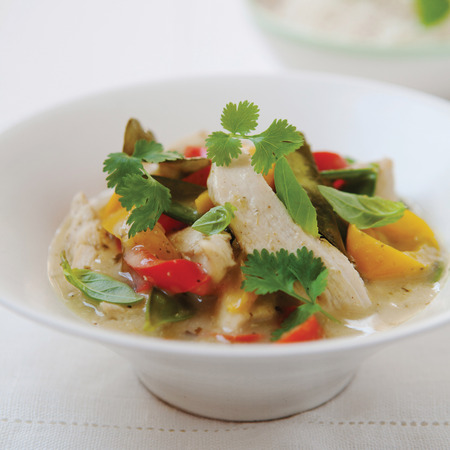 1. Better digestion
If you often feel
bloated or sluggish
, a curry containing allspice, anise, cardamom and black pepper may help.
Allspice in particular contains eugenol, an
antioxidant
that stimulates the digestive tract, while cardamom will relieve any pesky flatulence.
2. Weight loss
Black pepper and
chilli peppers
can have a thermic effect on the body, temporarily
speeding up your metabolic rate
and burning off calories at a faster rate.
Alkaloids from capsaicin stimulate the stomach and intestine, improving the whole digestion process, while the garlic contains allicin which can
promote weight loss.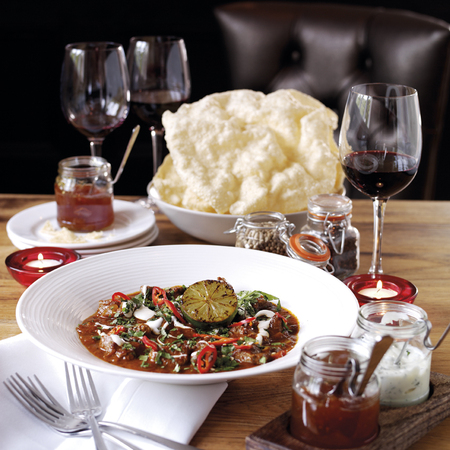 3. No more colds
Chilli peppers are incredible when it comes to
boosting your immunity
, due to their high levels of vitamin C, vitamin A and vitamin B6 - all of which help fight infection.
4. Relief from asthma
Asafoetida present in curry has been proven to regulate symptoms of mild asthma, while chilli contains mucus-thinning properties which promote coughing and can act as an expectorant for asthmatic conditions.

5. Reduced risk of cancer
Onions, turmeric, garlic and cumin have all been found to reduce the risk of certain cancers possibly due to their
antioxidant properties
. Scientists believe that at the very least, they may reduce the speed at which these cancers progress.
BOOST YOUR HEALTH & HAPPINESS IN 10 MINUTES...
16 SPICY RECIPES THAT PACK SOME HEAT
THE HEALTH BENEFITS OF GETTING A GOOD SWEAT ON
MORE FOOD AND HEALTH NEWS