We can't fight it anymore. It seems the world wants us to finally have a talk about pubic hair.
Rhiannon Schneiderman
is the latest artist to make a stand about the beauty industry's oppression of your body hair.
The series of photos titled 'Lady Mane' features a woman wearing different oversized mirkins (that means pubic wig - don't act innocent).
Rhiannon told
The Huffington Post,
"I guess if I were to simplify it, it just came out of this frustration with the idea of 'femininity' and gender roles."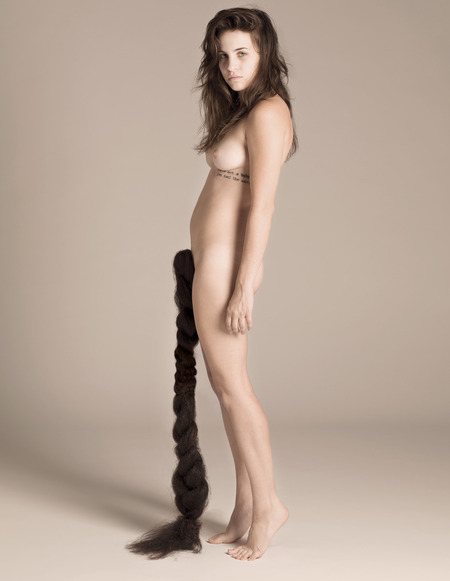 This is one of many art projects that have emerged this year on the subject of
lady gardens.
Back in September,
Project Bush
asked women to have their nethers photographed anonymously to celebrate their difference.
So how important is the pubic hair issue to you?
Vote vote vote...
Is your pubic hair a feminist issue?
Hair is a low feminist issue for me. Let's talk gender pay gaps and sexual discrimination shall we?
18.48%
There is too much pressure on young girls to get rid of their body hair. Long live the bush!
40.20%
I agree with the message - but you'll never part me from my razor.
22.35%
This is ridiculous. End of.
18.98%
WHAT ON EARTH IS A VAGINAL STEAM?
ARE THESE CELEBS ANTI-FEMINIST?
MORE LIFE DEBATE