Long-term relationships aren't based on anniversaries or how many luxury mini breaks you've been on.
Catching each other on the toilet or
picking his spots
- now, they are
relationship milestones
to be proud of.
10 relationship steps that mean something
1. When he meets your racist Nan
Bless your Nan, and her homophobic, racist, and religious rants.
2. Having food poisoning together
Two people with diarrhoea, one toilet. Bonding.
3. Being caught bleaching your moustache
When he realises your face thinks you look
better with a beard.
4. Taking the grandkid pressure talk from his Mum
Listening to the
'withering up ovaries' lecture
from your mother-in-law with a smile.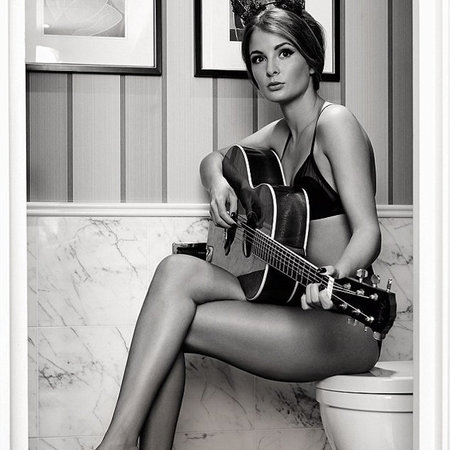 5. The contraception fail
Split condom, missed pill -
side stepping pregnancy
as a couple.
6. Throwing up drunk (when one of you is sober)
Nothing says love like rubbing your other half's back while they yak.
7. Your first karaoke party
If he can watch you sing Belinda Carlisle and still come back for more - he's a keeper.
8. The accidental sex sleep
If one of you
nods of during sex
thanks to drink/work pressure and you can laugh it off.
9. Hungover at a family occasion
Surviving a Grandparent's 80th birthday party when you both took on the tequila challenge the night before...and lost.
10. Sending him out to buy you tampons
When a sanitary emergency isn't awkward situation.
DETOX YOUR SEX LIFE IN 7 DAYS
CAN BLOKES BE TRUSTED WITH THE MALE PILL?
MORE RELATIONSHIP ADVICE