James Franco
's latest disturbing Instagram picture makes us feel queasy.
The Spiderman actor clearly didn't think
his attempt to seduce a 17-year-old girl
was creepy enough, and recently started posting
a lot of weird bed selfies
on Instagram.
We thought it was just a phase, and to be honest, we weren't complaining
about topless pictures
of James Franco.
But this latest pic has taken things to a whole new level.
The snap, which has since been deleted had the caption, "JUMP ROPE" which obviously means nothing to us.
If anyone can shed any light, do get in touch.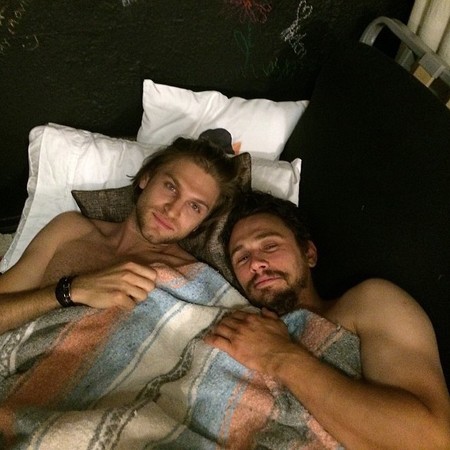 A lot of people are putting the whole thing down to drugs with countless Twitter users saying things like, "All I want to know is what drug James Franco is trippin' on."
If you'd missed the madness, some of his previous snaps have included a picture of himself in bed with
Pretty Little Liars
actor Keegan Allen yesterday looking, well, creepy.
Shortly after, James decided to
give his PR team a helping hand
by promoting his new book, in his underwear. As you do.
Step away from Instagram now James... For some non creepy pictures, why not follow us on
Instagram
?
We promise never to post pictures in our pants.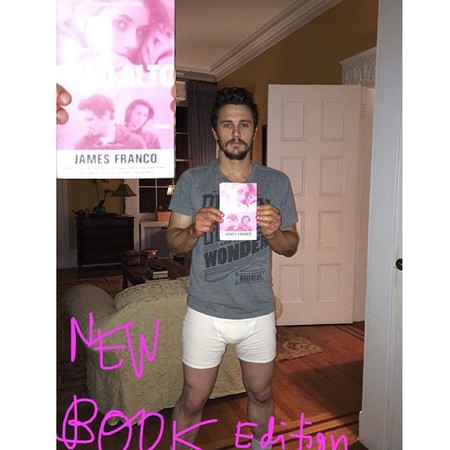 What do you think jump rope means? Tweet us
@handbagcom
JAMES FRANCO GETS CREEPY ON INSTAGRAM. AGAIN.
JAMES FRANCO DEFENDS A FELLOW ARTY DOUCHE
MORE CELEBRITY NEWS