It's freezing outside and so we demand stews, dumplings, mash, pies and hot puddings smothered in custard.
Mary Berry
is only too happy to oblige with her new e-book,
Winter
, which includes this delicious recipe for sticky toffee pudding with lashings of toffee sauce.
This woman knows how to keep us sweet...
Mary Berry's Sticky toffee pudding
Serves 8
Ingredients
90g (3oz) butter, softened, plus extra for greasing
150g (5oz) light muscovado sugar
2 eggs, beaten
1 tbsp coffee extract
175g (6oz) self-raising flour
1 tsp baking powder
175g (6oz) stoned dates, roughly chopped
90g (3oz) walnuts, roughly chopped
175ml (6fl oz) hot water
Toffee sauce
125g (4oz) butter
175g (6oz) light muscovado sugar
6 tbsp double cream
60g (2oz) walnuts, roughly chopped
Method
Butter a deep 18cm (7in) square cake tin and line the bottom with baking parchment.
Put the butter, sugar, eggs, coffee extract, flour, and baking powder into a large bowl.
Beat well until smooth and thoroughly blended.
Stir in the dates and walnuts, and then the measured hot water. Pour the mixture into the cake tin.
Bake in a preheated oven at 180°C (160°C fan, Gas 4) for 45–50 minutes until the pudding is well risen, browned on top, and springy to the touch.
About 10 minutes before the pudding is ready, start preparing the toffee sauce: put the butter and sugar into a small saucepan.
Heat gently, stirring, until the butter has melted and the sugar dissolved.
Stir in the cream and walnuts and heat gently to warm through.
Cut the pudding into 8 even-sized squares and transfer to serving plates.
Spoon over the toffee sauce and serve at once.
Mary Berry
Winter Cookbook
eBook, published by DK, £6.99, is available to download from the
iBookstore
and
Amazon Kindle Store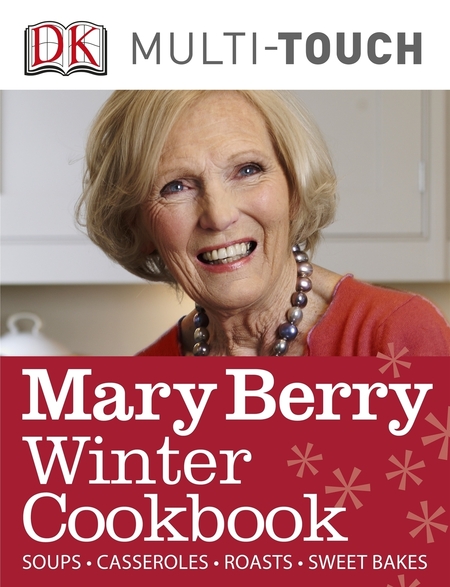 MARY BERRY'S WIMBLEDON CAKE
MARY BERRY'S PINK MACAROONS
HAVE A GO AT GBBO FINAL FONDANT FANCIES